Halsey Shares Trailer For Theatrical Experience Accompanying New Album, 'If I Can't Have Love, I Want Power'
The film was directed by Colin Tilley.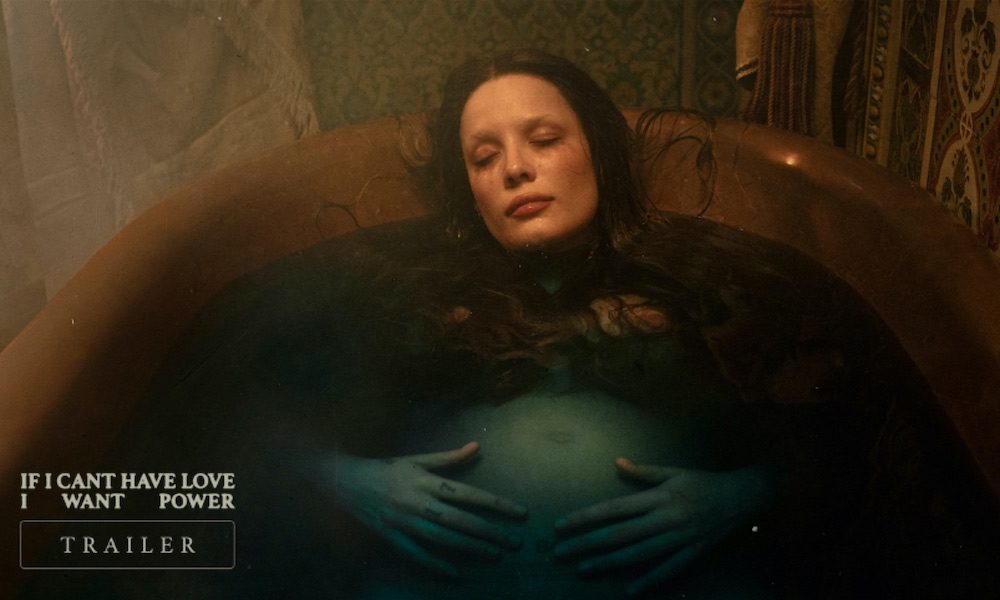 Halsey has unveiled the trailer for If I Can't Have Love, I Want Power – an hour-long film experience set to the music of her upcoming album of the same name.
Written by Halsey, it was directed by Colin Tilley, who previously worked with her on the official videos for her chart-topping singles "Without Me" and "You Should Be Sad." Select cities and theaters will be announced soon for the film experience. Tickets will go on sale Tuesday, August 3 for IMAX showings.
If I Can't Have Love, I Want Power – Film Trailer
Halsey's fourth studio album will be released by Capitol Records on August 27. If I Can't Have Love, I Want Power was produced by Trent Reznor and Atticus Ross, known for their work in Nine Inch Nails and as Oscar, Golden Globe and GRAMMY-winning film/television composers. Halsey penned all of the album's songs.
Halsey recently revealed the cover art for the album, in which she channels the old masters. She officially revealed the striking piece of art at The Metropolitan Museum of Art.
The pregnant singer is pictured sitting atop of giant gold throne with a bejeweled crown, her breasts exposed and holding a young infant. Her regal pose fits right in with the countless royal portraits that line the halls of the Met in New York City.
"This album is a concept album about the joys and horrors of pregnancy and childbirth," Halsey wrote on Instagram.
"It was very important to me that the cover art conveyed the sentiment of my journey over the past few months…. This cover image celebrates pregnant and postpartum bodies as something beautiful, to be admired. We have a long way to go with eradicating the social stigma around bodies & breastfeeding. I hope this can be a step in the right direction!"
In her career to date, Halsey has surpassed 60 million RIAA-certified units across albums, singles, and features. Worldwide, she has sold over 150 million adjusted singles. If I Can't Have Love, I Want Power follows Manic, which debuted at No.1 on Billboard's Top Current Albums chart.