Halsey Unveils Stunning Cover For New Album, 'If I Can't Have Love, I Want Power'
Produced By Trent Reznor And Atticus Ross, Album Is Set For Release On August 27.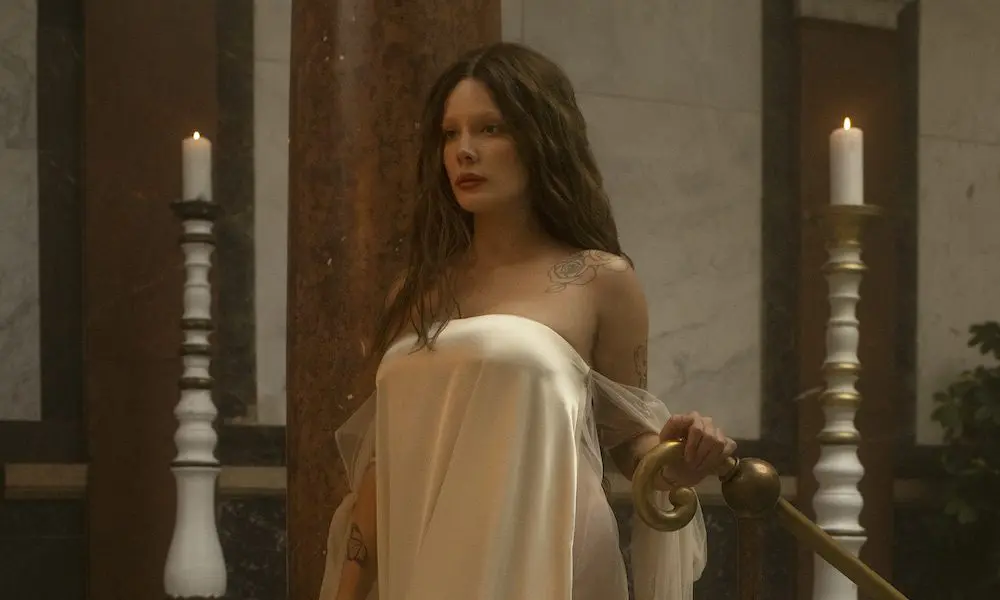 Halsey channels the old masters in the cover for her forthcoming album, If I Can't Have Love, I Want Power, which she officially revealed at The Metropolitan Museum of Art.
The pregnant singer is pictured sitting atop of giant gold throne with a bejeweled crown, her breasts exposed and holding a young infant. Her regal pose fits right in with the countless royal portraits that line the halls of the Met in New York City.
The singer-songwriter wrote all of the songs for her upcoming album, working with Nine Inch Nails collaborators and film composers, Trent Reznor and Atticus Ross.
The album is set for release on August 27 via Capitol Records and is available for pre-order starting today. Fans can also visit loveandpower.com for more details.
"This album is a concept album about the joys and horrors of pregnancy and childbirth," Halsey wrote on Instagram.
"It was very important to me that the cover art conveyed the sentiment of my journey over the past few months…. This cover image celebrates pregnant and postpartum bodies as something beautiful, to be admired. We have a long way to go with eradicating the social stigma around bodies & breastfeeding. I hope this can be a step in the right direction!"
In her career to date, Halsey has surpassed 60 million RIAA-certified units across albums, singles, and features. Worldwide, she has sold over 150 million adjusted singles. If I Can't Have Love, I Want Power follows Manic, which debuted at No. 1 on Billboard's Top Current Albums chart.
Halsey continues to push creative boundaries, expanding her influence and impact beyond music. Her first book, I Would Leave Me If I Could: A Collection of Poetry, debuted on The New York Times Best Sellers list last November.
Named as one of TIME's 100 Most Influential People of 2020, she has won over 20 awards, including an AMA, MTV VMA, GLAAD Award, the Songwriters Hall of Fame's Hal David Starlight Award, and a CMT Music Award.
If I Can't Have Love, I Want Power is set for release on August 27 and is available for pre-order.