Watch Hank Williams Jr.'s Video For Raw, Bluesy Single '.44 Special Blues'
His upcoming 57th studio album 'Rich White Honky Blues' was recorded and produced by Dan Auerbach at Easy Eye Sound.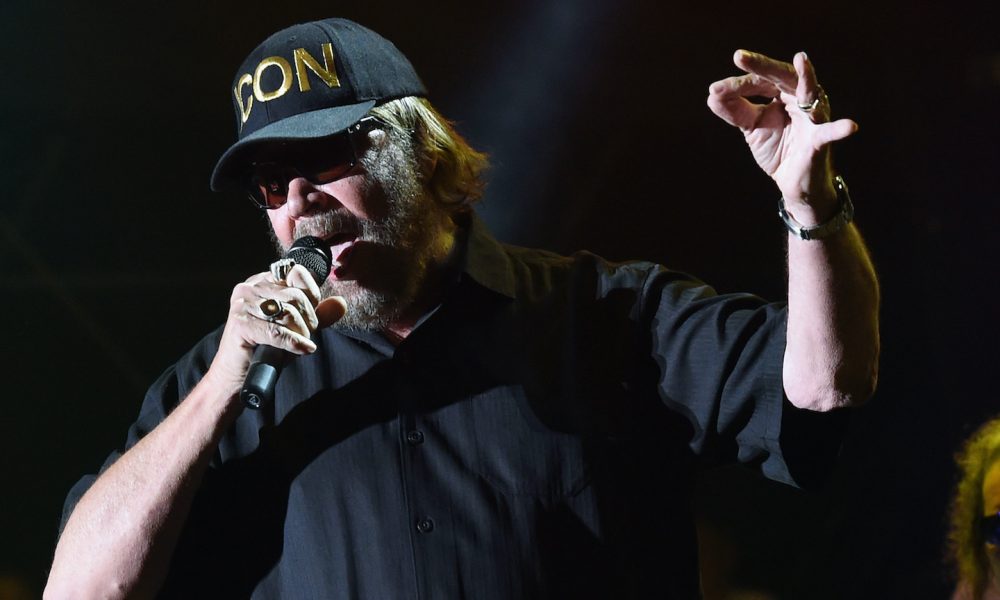 Hank Williams Jr.'s June 17 release on Easy Eye Sound of the new album Rich White Honky Blues has been previewed by the arrival of the single ".44 Special Blues."
The album is the 57th of the country star's long career and was recorded and produced by label owner Dan Auerbach, at the Nashville studio that shares the company's name. The set will be out via Easy Eye's joint venture with Concord.
A social media post said that Rich White Honky Blues would be "returning to the core of Hank's sound. The acoustic, strongly blues-flavored ".44 Special Blues," which weighs in at just 1'59", comes with a video directed by Tim Hardiman. At the end of the live-sounding performance, the 72-year-old "Bocephus," as he is widely known, is heard saying to the producer: "I hope you got all of that. I bet you did!"
Hank Williams, Jr. - ".44 Special Blues" [Official Music Video]
In a statement about the album release, Auerbach observed: "The first time I ever saw Hank Jr. on TV, I was a kid raised on Robert Johnson and Hank Williams, Sr. records, and those things came through so clearly watching him. So, I tried to assemble the right parts to just sit in that piece of who he is."
Williams is mourning the sudden death of his wife Mary Jane Thomas, after recent surgery, at the age of 58. He has nevertheless continued his touring schedule, posting on Instagram on March 29: "Thank you so much for all your thoughts and prayers during this time. The family has encouraged me to perform this weekend. Not only is it healing but I do not want to disappoint my fans who have purchased tickets." His next show was at Landers Center in Southaven, MS, with guest Chase Rice, on April 1.
Hank Jr.'s next listed date is in Billings, MT on May 27 and he has shows confirmed through to summer, currently concluding with an appearance at the Neon Nights Festival in North Lawrence, OH on August 13.
Pre-order Rich White Honky Blues, which is released on June 17.