'Have You Ever Seen The Rain' Gets Audio Visual Rebirth For Creedence Clearwater Revival
The project, featuring Jack Quaid of 'The Hunger Games,' brings a new visual interpretation to CCR's classic 1971 anthem.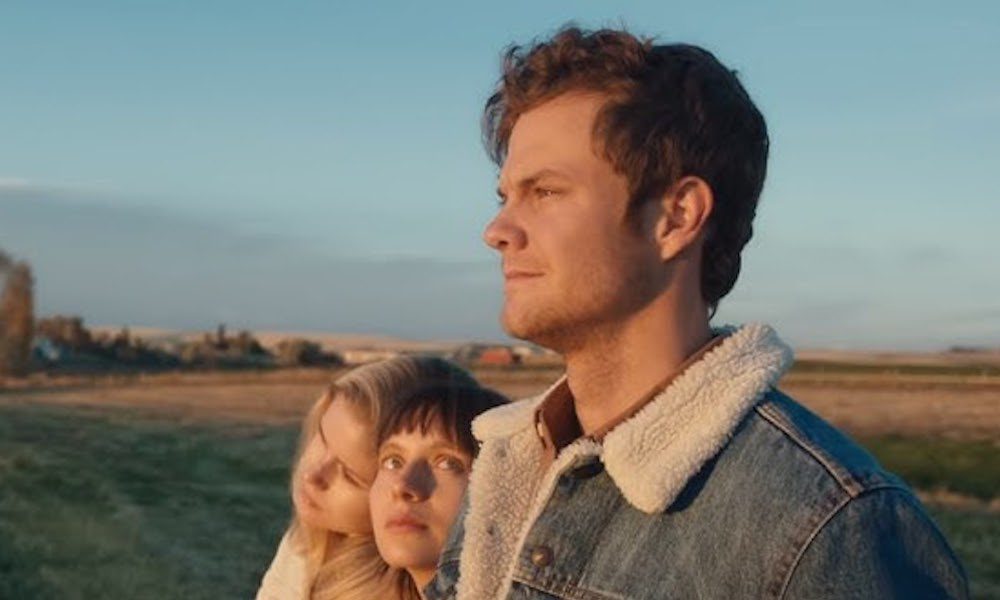 The ongoing 50th anniversary celebrations of seminal US roots-rock figureheads Creedence Clearwater Revival continue with a newly-unveiled, short form audio visual project from Craft Recordings. It delivers a fresh take on another of the band's indelible landmarks, 'Have You Ever Seen The Rain.'
Creedence Clearwater Revival - Have You Ever Seen The Rain (Official)
This follows the new visual interpretation afforded 'Fortunate Son' earlier this year, but on this occasion, rather than focusing on CCR's imprint on politics or American tradition, the new project evokes notions of nostalgia, friendship and adventure.
It's directed by Laurence Jacobs — whose resumé includes videos for such artists as Andrew Bird, Steve Martin, Elvis Costello and Valerie June — and  features Jack  Quaid (known for The Hunger Games, Logan Lucky, the HBO series Vinyl and Amazon's upcoming The Boys); Sasha Frolova (FOX's Red Sparrow, Netflix's Snowpiercer, KENZO's The Everything); and Erin Moriarty (Marvel's Jessica Jones, Amazon's The Boys).
"I knew I wanted to tell a coming-of-age story," says Jacobs. "Something distinctly real that encapsulated identity. Not teenage years, but specifically your early 20s when you're still growing and trying to become someone.
"My writing partner [Luke Klompien] and I developed this story about three best friends hanging in Montana until one of them moves away. The whole experience was so meaningful. Our crew poured so much love into this thing, and we worked with wonderful Montanans who just opened their doors and wanted to be a part of the experience."
The visual stars of the project concur about the visceral power of the John Fogerty-penned 1971 hit, lifted from Credence's Pendulum album. "'Have You Ever Seen The Rain' has always been about friendship for me," says Quaid, the son of actors Meg Ryan and Dennis Quaid.
"It really relays a certain closeness…it's exactly what you want a song to be. I think all of CCR's music has a certain timeless quality to it. And it's that ineffable quality you can't really describe – but for some reason whenever you put the song on, everybody smiles."
Adds Moriarty: "For me the song means a few things; it's simultaneously really joyous and a little sad too…I think it's just about soaking up those moments with the people we really love, particularly our chosen family. There's a certain bliss when you're young and you're with your best friends — and you're just utterly present and seizing the moment. I think everyone can relate to that." Sasha Frolova adds, "I feel like everyone — if not a specific memory — has a sense memory of the kind of melancholy joy that this song [evokes]."
The launch coincides with the recent release of CCR's 7-LP The Studio Albums Collection box set, which comprises the band's complete seven-album studio output, mastered at half-speed at London's Abbey Road Studios. The LPs are housed in handsome tip-on jackets that replicate the packaging of the originals, with an 80-page book featuring photos from the archive, reproductions of band ephemera and new liner notes from music journalist Roy Trakin.
The 7-LP The Studio Albums Collection box set can be bought here.
Explore our Creedence Clearwater Revival Artist Page.
Format:
UK English