Heart's 'Dreamboat Annie' Sets Sail Again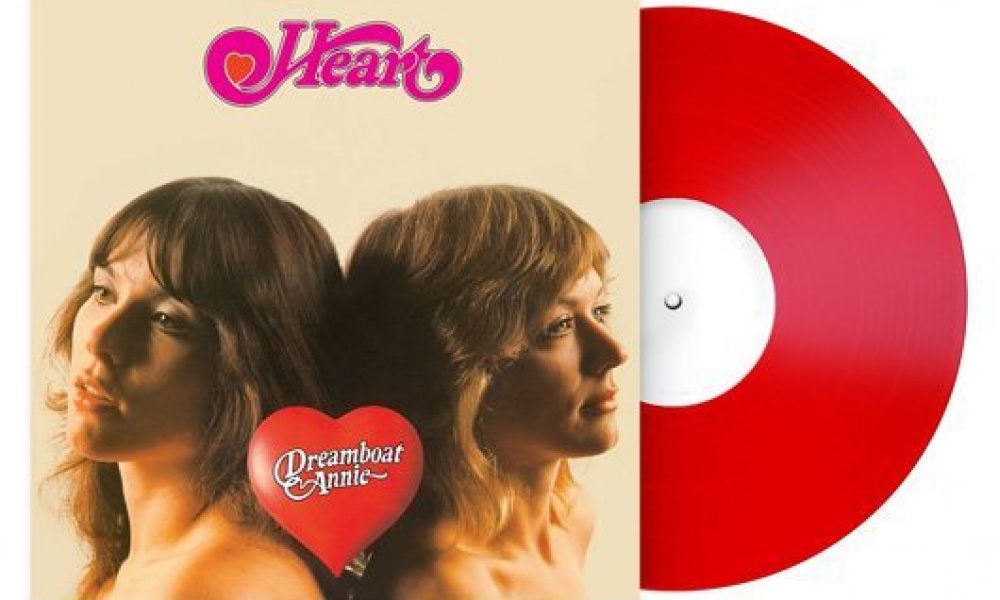 Described by Alice In Chains frontman William DuVall as "the unholy hybrid of Zeppelin, Joni Mitchell, the Stones, CSN&Y, etc", Heart's debut album, Dreamboat Annie, was released to critical acclaim in 1976. Earning Top 10 placings in both the US and Australia, it also muscled into the UK Top 40 and established the Wilson sisters, Nancy and Ann, as unique voices in rock.
Now, on 17 June, the siblings' classic debut album gets reissued on 180g vinyl, with a strictly limited edition run of 500 translucent red vinyl copies being sold exclusively through the uDiscover store. (When they're gone, they're gone!)
Much has rightly been made of how the Wilsons infiltrated the male-dominated rock world with Dreamboat Annie, but it's also worth remembering that the album also emerged triumphant during a time when the emerging punk movement sought to level the rock landscape. It's a testament to the quality of the Wilsons' songwriting – classic anthems that include the likes of the No.9 Billboard single 'Magic Man', Top 40 outing 'Crazy On You' and the infectious title track – that Dreamboat Annie not only rose above the competition in 1976, but also endures to this day.
Heart fans should check their blood pressure. The reissue comes as the group set out on an extensive US and UK tour, teaming up with the 67-piece Royal Philharmonic Orchestra for a much-anticipated show at London's Royal Albert Hall on 29 June. The Wilsons also have a new album under their belt: Beautiful Broken contains re-recordings of past classics, with a handful of new songs – including the title track, which sees them team up with thrash metal legend and Metallica frontman James Hetfield – and is due for release on 8 July.
The strictly limited 500-only translucent red vinyl Dreamboat Annie can be ordered here:
Fans of classic rock should click here to follow the Rock Icons playlist, featuring countless anthems from rock's biggest legends.
Format:
UK English