Watch Henry Rollins In Conversation With In The Red Records' Larry Hardy
Several years ago, the Los Angeles Times praised the enduring imprint having survived and thrived through "25 years of weirdness and punk."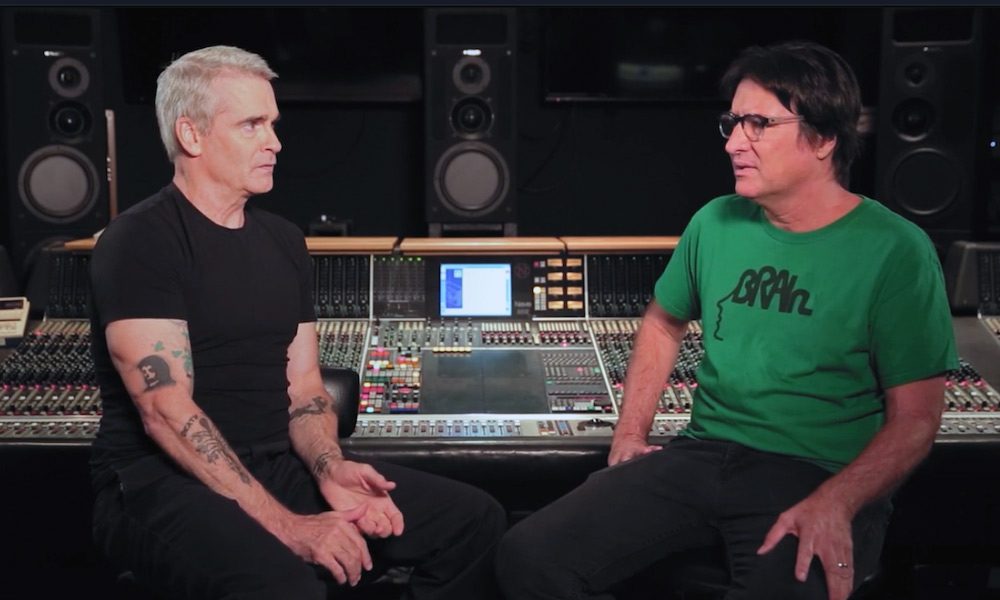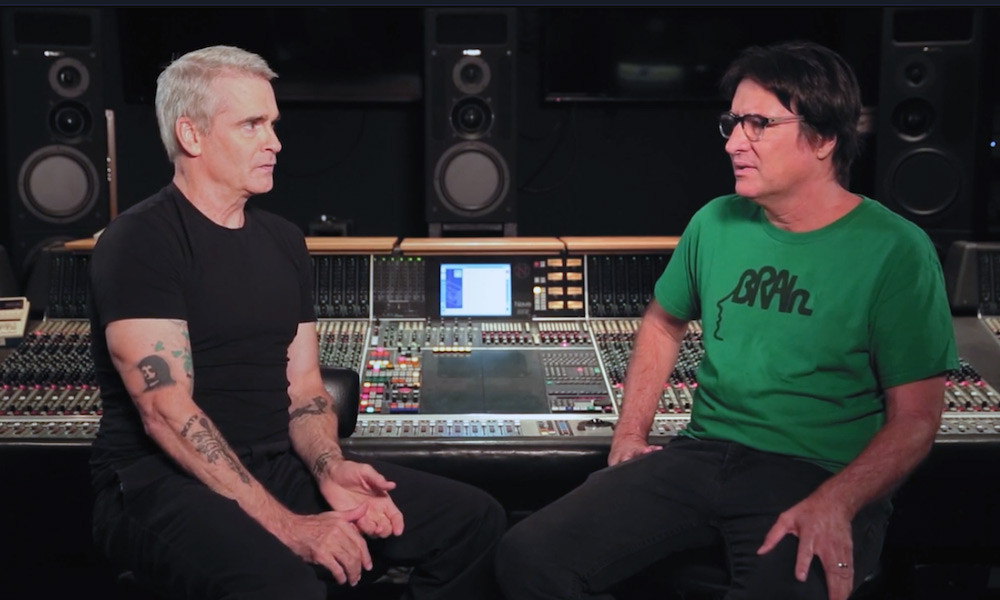 One of Los Angeles' most enduring independent labels, In The Red has been operational since 1990, with label boss Larry Hardy overseeing the release of killer titles by notable US rock acts ranging from The Black Keys to Ty Segall and The Gories.
In 2016, no less a publication than the Los Angeles Times praised the label with an in-depth piece and celebrated the fact In The Red had survived for "25 years of weirdness and punk", a phrase which arguably describes In The Red to a T, except that the label is now celebrating its 30th anniversary and shows no sign of slowing down.
It may not surprise people to know that stalwart record fan and Sound Of Vinyl curator Henry Rollins is one In The Red's biggest fans and he was keen to invite Larry Hardy to sit in the uDiscover interview chair. You can watch the ensuing conversation in full below here, but if you scroll down first you can enjoy a few choice extracts, with Rollins asking Hardy about his background, his unshakeable love of physical formats and why he feels there will always be a place for vinyl regardless of how we consume music in the future.
Henry Rollins Chats With Larry Hardy Of In The Red Records | In Partnership With The Sound Of Vinyl
Henry Rollins: "I'm assuming you were always a record fan, so when did you go from fan to wanting to start a label?"
Larry Hardy: "I'd been thinking about it for a while. I was a big record collector so figured I should do something. It had been kicking around in my head for years and then, in 1990, this band, The Gories, came up from Detroit. I heard about them and decided 'this is the band, I'll contact them and see if they'll let me do a single and if they say yes, then I got a label and maybe I can do 10 singles.' I hit up The Gories, they said yes and that got it all going. That was 1991."
Rollins: "How do you run things day to day? You go into In The Red, turn on the lights and what happens?"
Larry Hardy: "I sit down at the computer, start responding to emails and the girl that works with me comes in and she's got her own separate office and she starts doing the same and packing boxes. And then it's just communicating with bands and our distributor…it's different every day. Before I had the girl, I'd be doing it all myself, so it would be a lot of packing boxes because mail order has taken off in the new era of vinyl being cool again and every release has to have limited colored vinyl."
Rollins: "What do you see, going forward with independent music, independent labels and your label?
Larry Hardy: "I think you're always going to have music fans with bands or artists they really love and with a download or an MP3, you're not owning anything. One computer crash and it's gone. Where a tangible item and vinyl, as far as all the tangible items go, looks the coolest and if you have a good sound system it sounds amazing too. And so I think that's something you're always going to want, to hold it in your hands and read the liner notes. As long as there's cool new bands coming out, they're going to have a fan base that wants to own their music."
Shop exclusive vinyl records in all genres on The Sound Of Vinyl.