Watch The Sound Of Vinyl Curator Henry Rollins Chat With Frontier Records' Lisa Fancher
In this fascinating clip, the US punk rock icon, writer and broadcaster meets a trailblazing record label boss.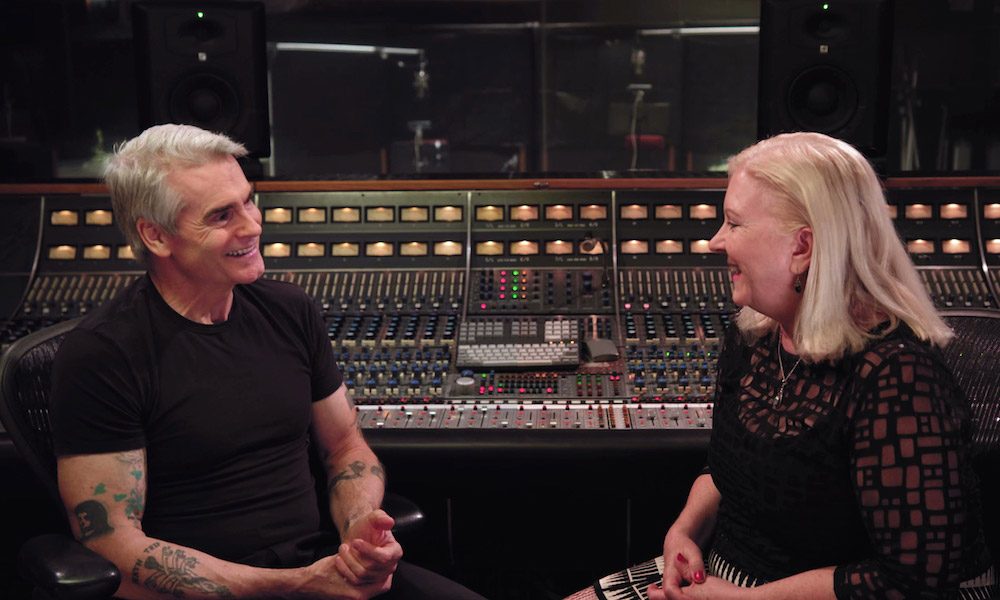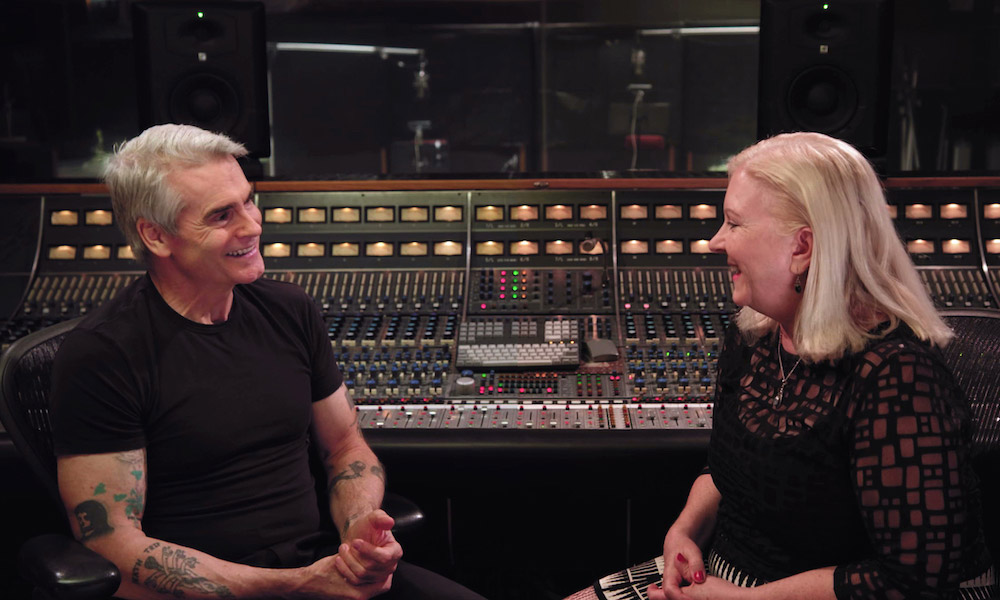 Few people who have played a part in Los Angeles' thriving underground music scene are respected as highly as Lisa Fancher. The sole owner of Frontier Records since 1980 (and therefore responsible for releasing seminal punk and alt.rock discs by artists including Circle Jerks, The Adolescents, Suicidal Tendencies and Red Kross) this pioneering female LA entrepreneur grew up working in record stores, contributing to the Los Angeles Times and Los Angeles Herald Examiner and she remains a music obsessive four decades after first founding her trailblazing imprint.
Fancher is also an avid record collector – a passion she shares with her interviewer, The Sound Of Vinyl curator Henry Rollins, and in their exclusive uDiscover Music interview, the pair discuss the music industry then and now. You can watch it in full below, but if you scroll down, you can sample a few of the topics they discuss in advance.
Henry Rollins Chats With Lisa Fancher Of Frontier Records | In Partnership With The Sound Of Vinyl
Making the transition from fan to record label owner:
Lisa Fancher: "I worked in record stores and I wrote for various local papers. I wrote for the [LA] Herald Examiner, but just writing about music wasn't enough. So, one of the people I worked for was [Bomp! Records] Greg Shaw. He doesn't get enough credit. A lot of people know who he is, but he was a great mentor. I learned the ropes from him, but then I just decided it would be a lot better to demonstrate how great LA was by actually putting out the records and using my own money.
"I saw [all-girl LA outfit] The Runaways a bunch and then punk just sort of evolved, you know, with Patti Smith and Television. I cut school to see the Ramones and then all the early punk shows in LA."
Do you see yourself as a punk custodian or a curator – or both?
Lisa Fancher: "Absolutely. My number one job that I'm proud of myself is David Brown turning over the [LA-based independent] Dangerhouse label to me. I mean, I don't own it or anything, but I just take care of it for them. So if somebody wants to licenser their music for a movie of TV show, I'll do the bedding for him. It's such an important label to LA and the records they put out and great artwork and everything."
How has the recent interest in vinyl affected your label?
Lisa Fancher: "It's been really great. I never stopped making vinyl, even when people were all about CDs and people were saying they were going to sell all their records and just buy CDs. But now they're throwing all their CDs away and buying all the albums all over again, which is great. But mostly, people now appreciate [the format], which is much better. Even though they are made on a shoestring, Frontier Records' releases still sound better on vinyl. Record Store Day's a great thing for everybody, but I hope it's not just a fad."
How has music changed your life?
Lisa Fancher: "I never considered having a career, never thought I'll go be an accountant of I'll go to college or something. It's like, I know I'm going to be involved in music and that's all I'm going to do. And I'm not going to grow out of it. If I still had the stamina to go out and see a band every night I would, absolutely. There's no chance of me burning out – unless I go deaf and then I don't know what I'll do."
Shop exclusive vinyl records in all genres on The Sound Of Vinyl.