HYBE And Universal Music Group Announce Plans To Launch First US-Based Girl Group
BTS' label HYBE and Universal Music Group have announced plans to launch a new girl group.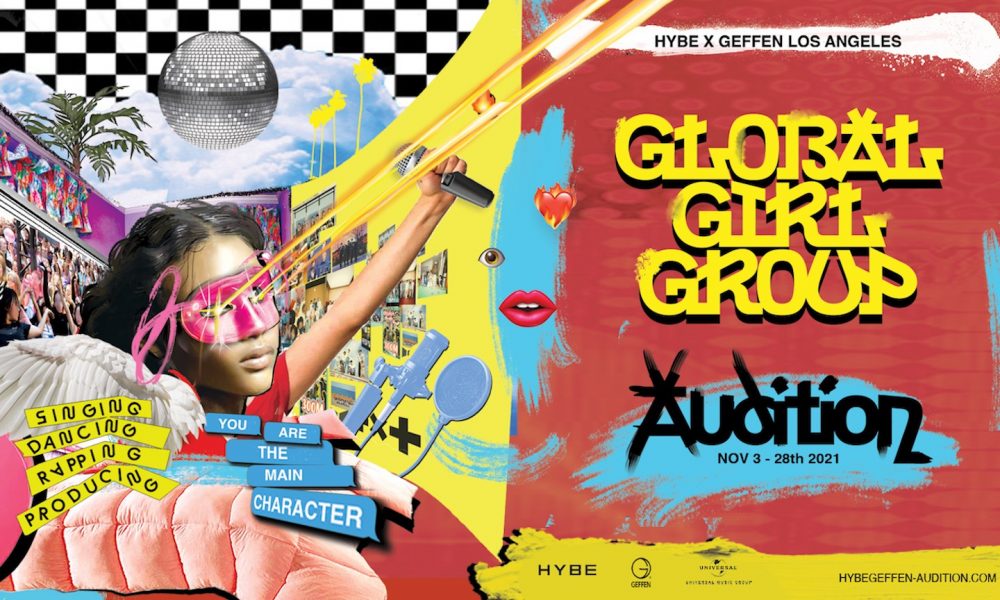 BTS' label HYBE and Universal Music Group (UMG) have announced plans to launch a new girl group that will be based in the US.
HYBE will work in partnership with Geffen Records to find new female trainees for the band, who will be put through the K-pop training and development system.
The new group will mark the first time a US-based girl group will be given the same training as Korean idols. The system includes everything from music, performance, fashion, music videos, and communications with fans. The members of the group will also be given "life skills training", including mental wellness and music business, and financial literacy.
Preparations for the group will take place in Los Angeles, where they will also eventually debut. Before their unveiling, HYBE and UMG will utilize their expertise in artist discovery and development, as well as their knowledge of how to build groups from scratch.
[HYBE X GEFFEN] Global Girl Group Audition
Auditions for the group are open now through November 28 at 11:59 PM PT via the official audition website. Applicants must be female, between the ages of 15 and 19 (or 16 to 19 for EU residents), and be able to exhibit talent in singing, rapping, dancing and/or producing. Submissions should include at least a one-minute video or music file showcasing their performance skills, plus a clear upper body and full body frontal photo.
Once the group has completed its training, its music will be released under the forthcoming JV label created by HYBE and partnered with Geffen.
The new girl group is the first step in HYBE and UMG's joint venture and was confirmed during the former's "2021 HYBE Corporate Briefing With The Community" event this morning (November 4).
The partnership between the leading Korean label and UMG will also see a boyband assembled and debuted in the US too. That group will be selected through a global televised audition process, which is set to broadcast in 2022.
Listen to the best of BTS on Spotify and Apple Music.