PBS Announces New Six-Part Series, 'Icon: Music Through The Lens'
Artists featured include Josh Homme of Queens of the Stone Age, Lars Ulrich from Metallica, and more.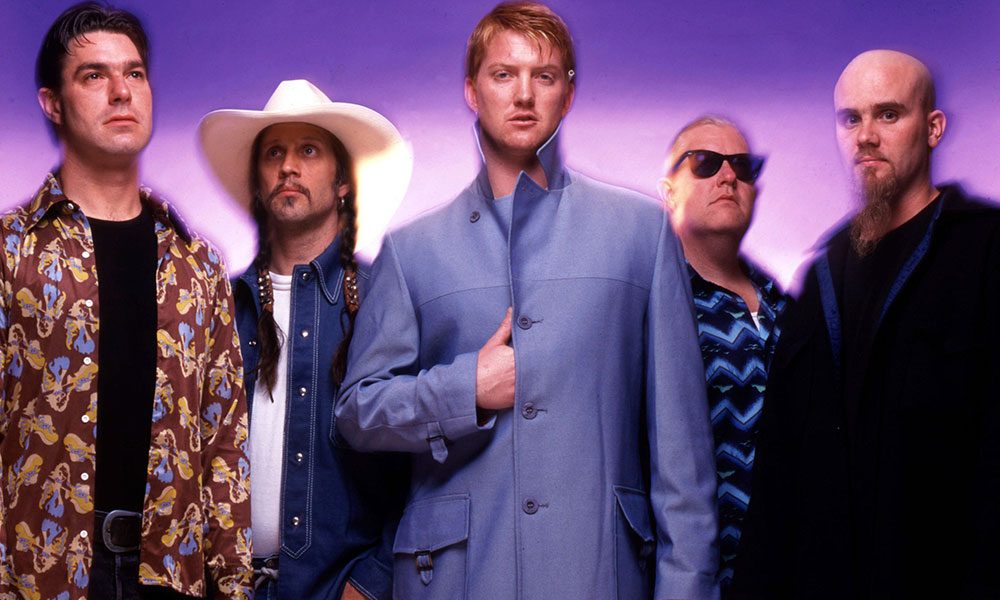 PBS, in partnership with FilmRise and Universal Music Group's Mercury Studios, announced today the premiere of ICON: MUSIC THROUGH THE LENS, a new six-part series that exposes the eye-opening, thrilling world of live music photography.
ICON follows the lives and often wild experiences of the artists who documented popular music in images, from the earliest darkrooms to the fast-evolving digital landscapes of the present day. The series premieres Fridays, July 16-August 6, 2021, 9:00-10:00 p.m. ET & August 13, 2021, 9:00-11:00 p.m. ET (check local listings) on PBS, PBS.org and the PBS Video app.
ICON: Music Through The Lens - Teaser Trailer
Featuring interviews with some of the most famous music photographers, musicians, gallerists, music journalists, and social commentators, ICON: MUSIC THROUGH THE LENS captures what it was like on both sides of the camera when the most recognizable images in history were taken. Via studio portraits, record sleeves, coffee table books, along with magazine photo shoots, fine art, and images taken at live shows and exhibitions, viewers will learn about the origins of these enduring, iconic images and the future of music photography.
"ICON is a dream come true for me," said Gered Mankowitz, executive producer and renowned music photographer. "For over 10 years, director Dick Carruthers, fellow executive producer Andy Saunders and I have been trying to get this series made, and now to have it aired on PBS in the USA is the icing on the cake. I have been committed to music photography since 1963 and have been fighting to get the genre taken seriously as an art form in its own right for most of that time. ICON does the job, and I hope you will enjoy watching it as much as we loved making it."
Photographers interviewed include industry legends Jill Furmanovsky, Mick Rock, Danny Clinch, Michael Zagaris, Bruce Talamon, Kevin Westenberg, Terry O'Neill, Kevin Cummins, Bob Gruen, Rachael Wright, Deborah Feingold, Rankin, Laura Levine, Baron Wolman, Neal Preston, Janette Beckman, Roger Sargent, Pooneh Ghana, Christie Goodwin, Albert Watson, and Lynn Goldsmith.
Sharing eye-opening insights from a musician's viewpoint are Josh Homme (Queens of The Stone Age), Ziggy Marley, Lars Ulrich (Metallica), Brett Anderson (Suede), Alice Cooper, Craig David, Nick Mason (Pink Floyd), Zara Larsson, Stefflon Don, Sharleen Spiteri (Texas), Nicky Wire (Manic Street Preachers), Matt Helders (Arctic Monkeys), Julian Lennon, and Dizzee Rascal.
For more information on ICON: MUSIC THROUGH THE LENS, visit the official docuseries website.