Listen To New Imagine Dragons' 'Bad Liar' From New Album 'Origins'
'Origins' was conceived as a sister record to the band's 2017 album 'Evolve' and continues with its predecessor's sonic explorations.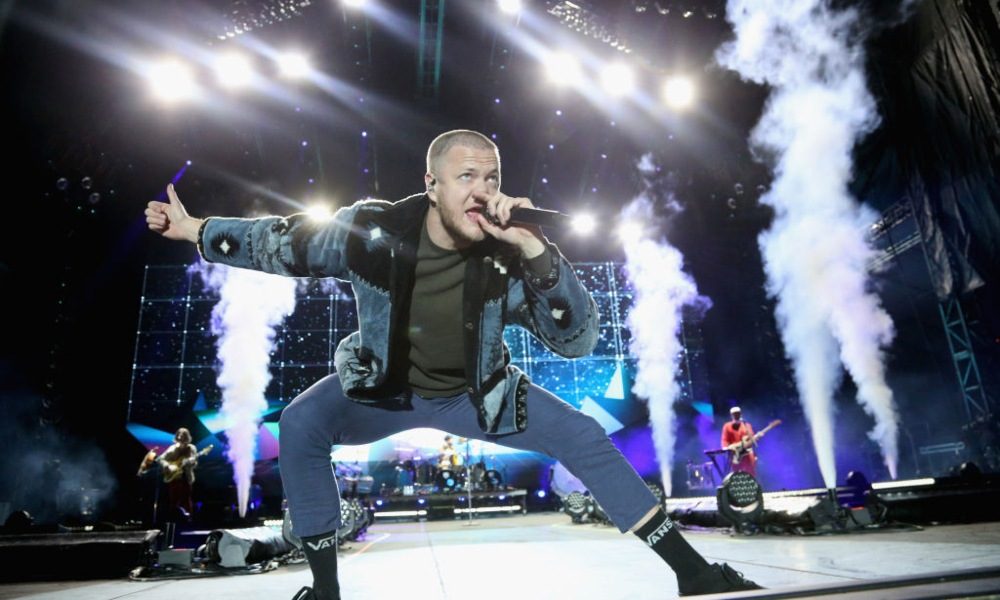 Multi-platinum, Grammy-Award-winning band Imagine Dragons have released a brand-new song entitled 'Bad Liar' via KIDinaKORNER / Interscope Records. The new track is the fourth song available in advance of the band's forthcoming album, Origins, which is out this Friday, 9 November and you can hear it below.
Imagine Dragons - Bad Liar (Audio)
Origins was conceived as a sister record to Imagine Dragons 2017 album Evolve and continues with its predecessor's sonic explorations. "It's about seeking new ground but also appreciating your roots," says lead vocalist Dan Reynolds, whose bandmates include guitarist Wayne Sermon, bassist Ben McKee, and drummer Daniel Platzman. "When we create, we create with no boundaries, no rules. We find it thrilling to make music that feels different and new to us."
Much of Origins has been influenced by Imagine Dragons confront heartbreak and loss, not to mention spending much of the past 12 months on the road.
"I think being on the road relentlessly for 400 days, which is how long we toured this record, 400 plus days, you know, you change," Reynolds told Music Week in a recent interview. "You grow as a human being as you travel."
For the close timing to Evolve, Reynolds just knew it was right to release Origins. "This past year has been so tumultuous," he said. "High highs, low lows. It really created a perfect environment for creating. Often times when I'm bored or life is vanilla, I find myself having a hard time creating music. It's been a really intense year, so it just felt natural to create another album."
Evolve was nominated for a Grammy Award for Best Pop Vocal Album and spawned three huge hits: 'Believer,' 'Thunder' – which also scored a Best Pop Duo/Group Performance Grammy nomination – and 'Whatever It Takes'. The albums has gone gold in the UK and entered the chart at No. 3, and is now certified double platinum in the US.
Origins is out on 9 November and can be bought here.
Format:
UK English