Imagine Dragons Return With Singles 'Follow You' And 'Cutthroat'
The songs mark the group's first new music since their 2018 LP, 'Origins.'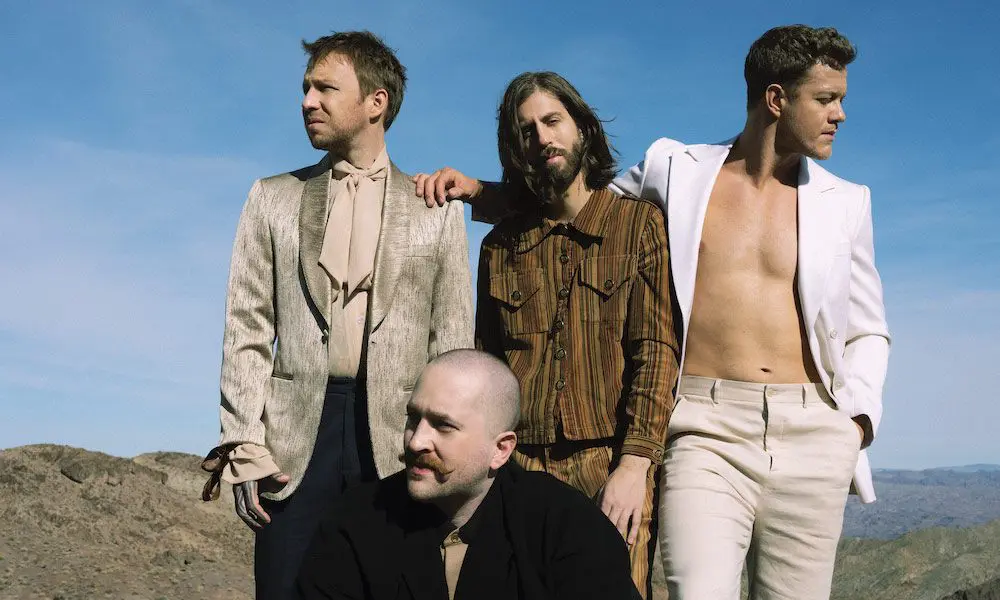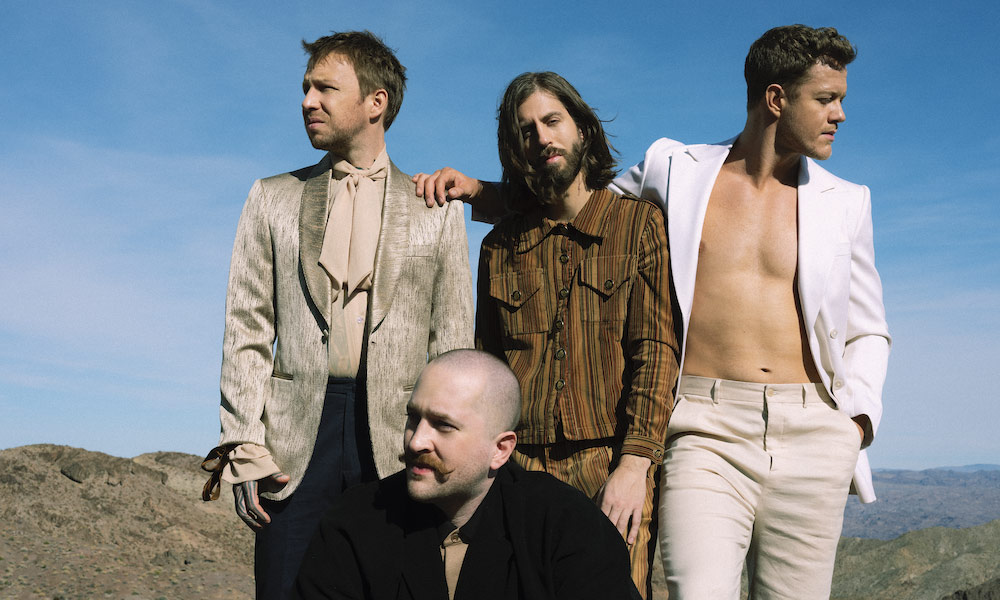 Alt.rockers Imagine Dragons have returned with two new singles: the anthemic "Cutthroat" and the lush love song "Follow You." Both tracks, available today via KIDinaKORNER/Interscope, mark the Grammy-winning band's first new music since 2018's Origins.
The last few years have been fraught with personal struggles for the band members – particularly frontman Dan Reynolds, who announced in December 2019 that he was taking time away to focus on family and personal growth. Then the pandemic happened.
Imagine Dragons - Follow You (Lyric Video)
While the time off might have been more than he bargained for, it certainly proved to offer Reynolds and the band ample space for creativity. "It took walking away from everything to find a lot more clarity and happiness," said Reynolds in a statement.
In a tweet at the top of the year, the artist also revealed that Imagine Dragons was working on a new album. "We are writing my favorite record," Reynolds wrote. "I tried to sing some of it in my car tonight and was overwhelmed with memories of live shows with you…I ended up sing-crying in my car alone but felt surrounded by millions of you around the world."
While it is unconfirmed whether the band's latest singles will appear on their forthcoming album, these two songs certainly provide an exciting taste of what's to come.
Imagine Dragons - Cutthroat (Lyric Video)
The first track, "Follow You" was produced by Joel Little ("Birds," "Whatever it Takes"), and written by Reynolds during a turning point in his marriage. He was on his way to sign divorce papers when he received a text from his wife that shook him to his core. The couple postponed their split for the next week – and then forever.
The propulsive "Cutthroat," meanwhile, is a punk-influenced track about killing the critic inside of you. The song was produced by Rick Rubin and recorded at his legendary Shangri-La studio in Malibu.
The multi-platinum selling group, which rose to fame with 2012's Diamond-certified "Radioactive," released their fourth studio album, Origins, in November 2018. The album, which debuted at No.2 on the Billboard 200, and landed in the Top 5 in numerous countries, including Mexico, Canada, France, and Italy, included such singles as "Natural," "Zero," and "Bad Liar."
Listen to the best of Imagine Dragons on Apple Music and Spotify.