Watch Indigo Girls' New Visual For "Change My Heart"
The duo accompanied the video with an announcement for a charity livestream on August 7, with proceeds going to Indigenous non-profit, Honor the Earth.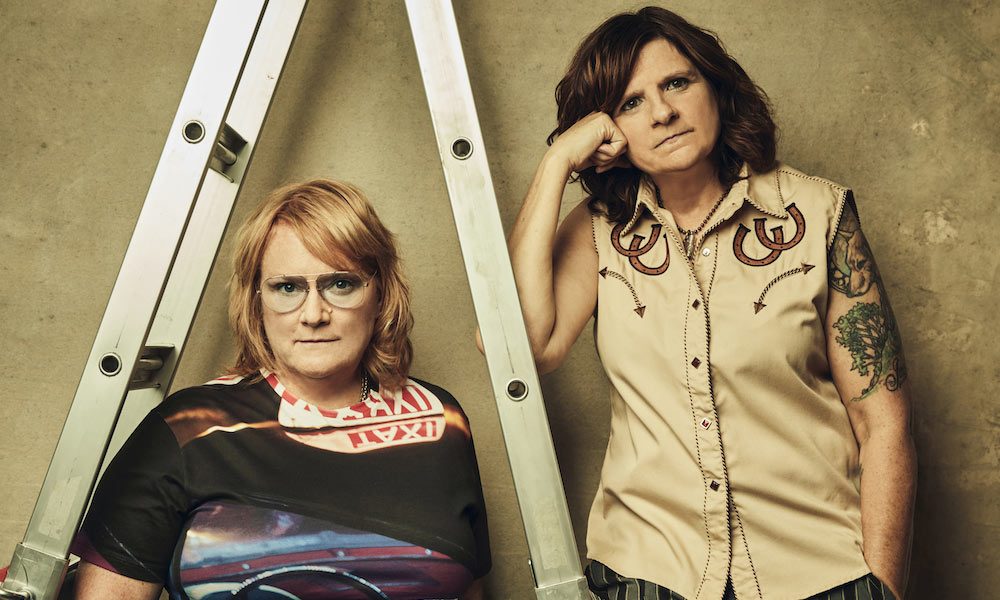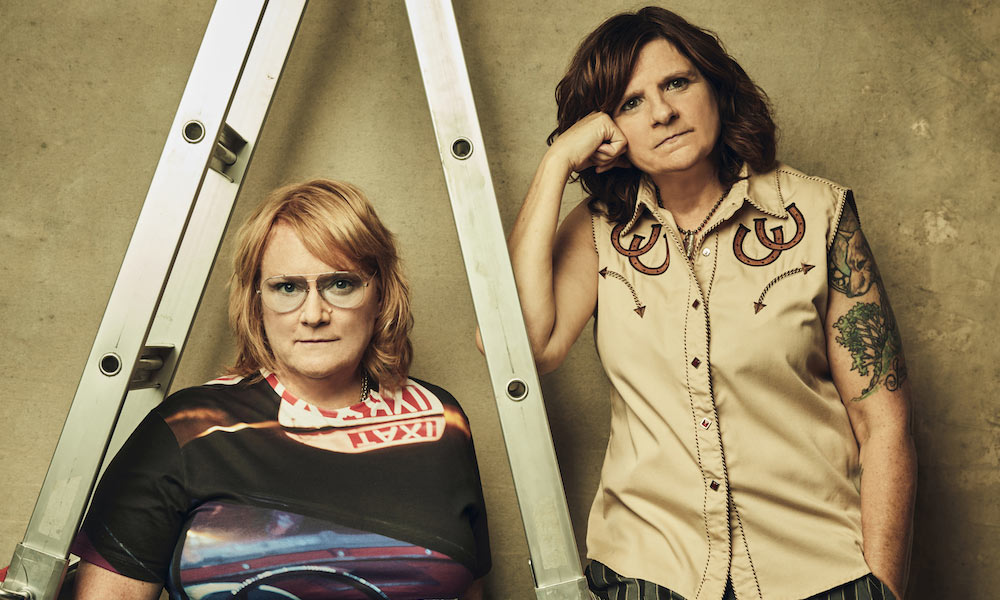 Indigo Girls have released a new visual "Change My Heart," the first music video from their latest album, Look Long, released in May of 2020,
The video follows a small group of rebels trapped in a totalitarian regime, who plan an insurgence through discreet messages and colorful shirts, interposed with images of Amy Ray and Emily Saliers floating through space.
Indigo Girls - Change My Heart (Official Video)
Saliers says she wrote the track after watching the documentary Inner Worlds Outer World.
"'Change My Heart' is about the intersection between spirituality and the physical world," she told Rolling Stone. "We can draw from and use the mind-bending power of love, but we are not the ones who create that power. Still, if we are in a relationship with love and justice, we can accomplish the utmost in human endeavor. It is the power behind social movements and spiritual freedom."
The video was filmed in Georgia (where the duo hail from) at an old mill. It was directed by Sozo Bear, who has previously worked with Amy Ray on the visuals for her solo album Holler.
The duo hosted an inaugural "all-dedication" livestream on July 16 and announced a second one to follow on August 7. It will be presented in classic radio-style, reading dedications on-air and performing new songs, with all proceeds going to the Indigenous-led organization Honor the Earth, which they co-founded with Winona Laduke in 1993.
"My advice would be to recognize that every single problem, either societally or interpersonally, is exacerbated by the quarantine," says Saliers, of the livestream, "We can do small things for people in need, and try to be loving and patient in our own home environments."
Through their livestreams, the duo had previously raised $400,000 for Honor the Earth and the Southern foodbank Feeding the Valley. The band has worked with Honor the Earth since its founding, performing benefits concerts, and helping to raise money and awareness about their Indigenous environmental activism, and currently serve on its board. The two told KCRW that they act as "a liaison between Indian communities and non-Indian communities."
Look Long is available now, and can be bought here.