Infinity Song: How A Family Band Won Over TikTok With Their 'Hater's Anthem'
The snippet became wildly on popular before the song arrived on August 25.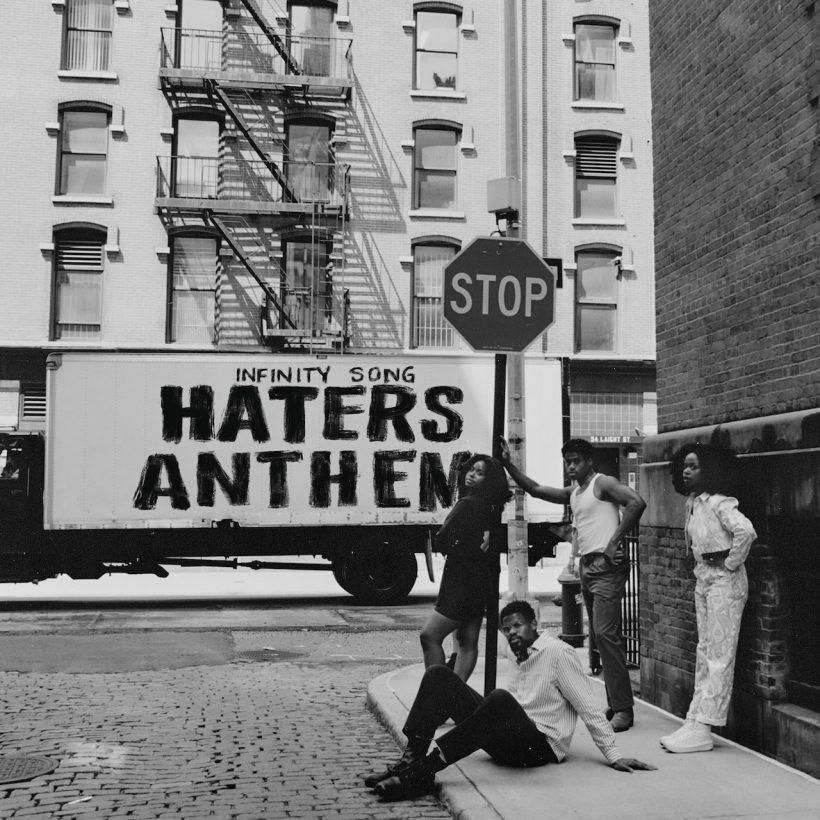 Infinity Song, a sibling group and music collective focusing on live instrumentation and pure vocals, has gone viral on TikTok thanks to a snippet of their new song "Hater's Anthem."
The catchy tune has received over 500 million views on TikTok and enthusiastic endorsements from celebrities such as Doja Cat and Keke Palmer. Infinity Song, based in New York City, is comprised of four siblings, Abraham, Angel, Israel, and Thalia "Momo" Boyd.
Infinity Song - Hater's Anthem (Official Visualizer)
The song officially arrived on Friday, August 25, courtesy of Roc Nation Records. In an interview with Girls United, Thalia shared, "Because we are family, we have a similar foundation to build off of. At the end of the day, we have a similar goal and messaging of what we want to say to the world."
"The inspiration behind 'Hater's Anthem' came from reflecting on the internal dissatisfaction with self that stems from constant inaction and destructive daily habits, while also having an extremely grandiose sense of self that never seems to materialize into reality," the band also shared. "It was written to shine a light on the way these things can greatly impact the quality of your life and how you might begin to view your relationships with those around you or even those on the internet."
Infinity Song has also announced that they are performing select dates this October, with tickets on sale now. On October 17, they'll head to Lincoln Hall in Chicago, before going to The Echo in LA on October 20 and Brooklyn Made in New York on October 26. Visit the official artist site for show details.
Infinity Song hopes their personal statement is also remembered as an anti-bullying message as students return to school this fall, especially in the wake of an increase in cyberbullying and adolescent suicide.