Ingrid Michaelson Signs New Distribution Deal With UMe and Spirit Music Group
"She is a fantastic songwriter with a remarkable body of work that has struck a chord with millions of fans", said UMe president Bruce Resnikoff.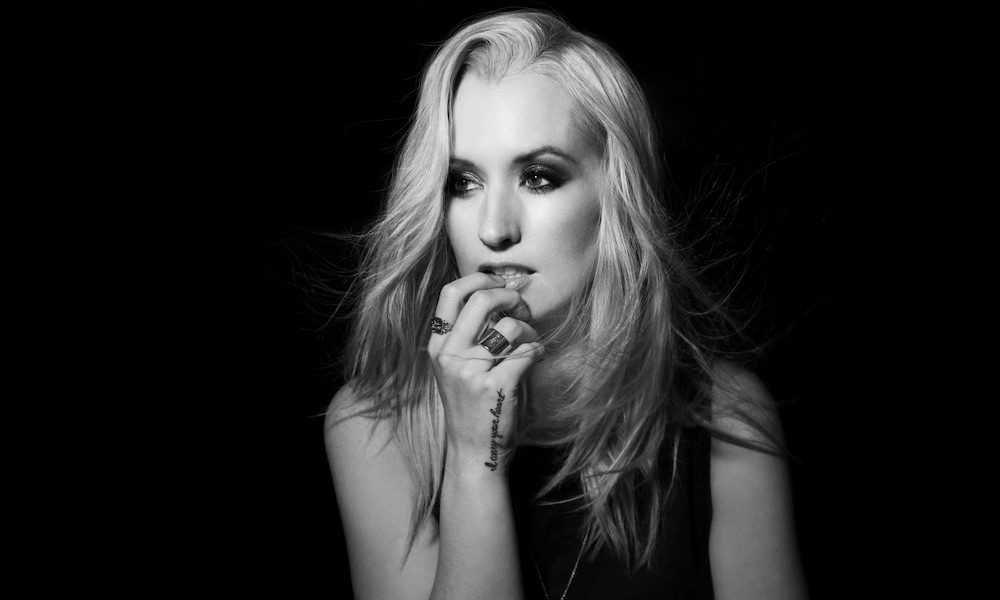 Acclaimed singer-songwriter Ingrid Michaelson has signed a worldwide deal with UMe, the global catalogue company of Universal Music Group and Spirit Music Group for the physical and digital distribution of the majority of her catalogue releases.
Spirit Music Group acquired the majority of Michaelson's publishing and masters in 2019. The distribution deal with UMe will encompass hits 'The Way I Am,' 'Be OK,' 'You and I,' and 'Girls Chase Boys,' as well as eight albums, including Girls & Boys (2006), Be OK (2008), 'Snowfall' EP (2017), Everybody (2009), Human Again (2012), Lights Out (2014) and a corresponding deluxe edition, It Doesn't Have To Make Sense (2016), and Alter Egos EP (2017). It also includes all of Michaelson's non-album singles released during this period as well as her highly popular official music videos.
Digital distribution of Michaelson's catalogue switched over today, 1 May, with CD releases to follow on 29 May and vinyl slated for 19 June. All eight albums are available digitally via UMe and will be repressed on CD and vinyl except for 'Alter Egos', a 5-song EP of reinterpretations tracks of songs from the album, It Doesn't Have To Make Sense, which will only be reissued as a 12-inch vinyl picture disc as it was originally released.
"Ingrid Michaelson is a fantastic songwriter with a remarkable body of work that has struck a chord with millions of fans through her impressive album sales and countless song placements in some of the biggest TV shows and commercials. We are thrilled to have the opportunity to align with Spirit Music Group and introduce Ingrid's music even further around the world, seeking new opportunities for her catalog of songs." said Bruce Resnikoff, President & CEO of UMe.
Ingrid Michaelson - Girls Chase Boys (An Homage to Robert Palmer's "Simply Irresistible") - OFFICIAL
"Ingrid is an incredibly talented artist and songwriter and the Spirit team is honored to be entrusted with the masters and publishing of her song catalogue. We take great pride in protecting Ingrid's catalog—and we know that UMe will as well. Having the experience of working at UMG for many years during my career, I am confident that we are assigning Ingrid's catalogue to the right place for distribution as we work to maximize global opportunities for Ingrid's stellar catalogue of songs," said Joe Borrino, Chief Operating Officer/Chief Financial Officer, Spirit Music Group.
Since self-releasing her breakout album, Girls and Boys, in 2006, Ingrid Michaelson has sold more than one million albums and 10 million singles and has carved out a unique path in the music world with her lilting, infectious indie-pop songs that have amassed millions of fans through heavy touring, extensive radio play and her cunning approach of licensing songs for numerous commercials and network television shows. Her music has attracted wide exposure through hundreds of high profile placements on series such as 'One Tree Hill,' 'Pretty Little Liars,' 'Nashville,' 'Scrubs,' 'So You Think You Can Dance' and most notably 'Grey's Anatomy,' which provided her first big break when her song 'Breakable' from Girls and Boys was used in the third season in 2006.
Following that use and two additional songs in subsequent episodes, she was then approached by the show's music supervisor Alexandra Patsavas to write and record an original song for the season finale. The resulting track, 'Keep Breathing,' was played almost in its entirety during the dramatic climax and prompted many in the music industry to take notice. Several months later, her career would take off when her irresistible, quirky, platinum-selling love song, 'The Way I Am,' was used in an ubiquitous 'Old Navy' commercial that aired during prime time and was seen during 17 season premieres.
'Keep Breathing/ was eventually released on 2008's Be OK, a compilation album of previously unreleased music, live recordings and cover versions. The album debuted at No. 35 on the Billboard Top 200 on the strength of the sprightly, ukulele-fueled title track, which was used in several TV shows, helping to continue to introduce her music to an ever-growing fanbase. She closed out the year with two original Christmas songs, 'Snowfall' and 'When the Leaves' – in 2017 the Snowfall EP was released with three additional songs including 'Winter Song').
Her fourth album, Everybody, followed in 2009 and peaked at No. 18 on the Top 200 and included the top 20 hit, 'Maybe,' which was a staple on adult contemporary radio, and 'Everybody,' heard in commercials worldwide. Her 2012 album, Human Again, continued her upward trajectory and garnered Michaelson her first top 10 album, debuting at No. 5 on the Top 200 and No. 1 on the Independent Albums chart. With production from producer David Kahne (Paul McCartney, k.d. lang, Regina Spektor) and featuring the single, 'Ghost', the record was praised for its "lush, layered arrangements and movie soundtrack strings" (All Music) and led to a sold out North American tour.
Lights Out, released in 2014, mirrored the chart success Michaelson experienced with her previous album, with No. 5 and No. 1 on the Top 200 and Independent Albums chart respectively, and saw Michaelson working with a variety of producers and exploring new musical terrains exemplified by the effervescent, electronic-tinged, platinum-selling single, 'Girls Chase Boys.'
Bolstered by a clever video, a gender-bending homage to Robert Palmer's 'Simply Irresistible,' the song became Michaelson's highest charting single and biggest airplay hit since 'The Way I Am,' peaking at No. 52 on the Billboard Hot 100 and No. 6 on the Adult Pop Songs chart. It also resulted in her first Top 40 pop hit at No 25. The album features several songwriting collaborations and guest appearances including A Great Big World, Trent Dabbs, Mat Kearney and Greg Laswell.
Following the album's success, a deluxe edition was released to cap off the year which featured an alternate cover and a bonus disc with additional songs. Michaelson's sixth studio album, It Doesn't Have To Make Sense, released in 2016, peaked at No 19 on the Top 200 and traverses some deeply personal territory as it was recorded in the wake of her mother's death and the dissolution of her marriage. The album features the buoyant singles 'Hell No' and 'Celebrate' and the rousing, anthemic 'Light Me Up.' Michaelson's 2017 companion EP, Alter Egos, featured reinterpretations of songs with collaborations from Tegan and Sara, Lucius, Sara Bareilles, and others.
Ingrid Michaelson's catalogue is available to pre-order here.
Format:
UK English