Hear Single 'Falling In' From Dublin's Inhaler
The soaring rock track marks the third single off the quartet's forthcoming debut.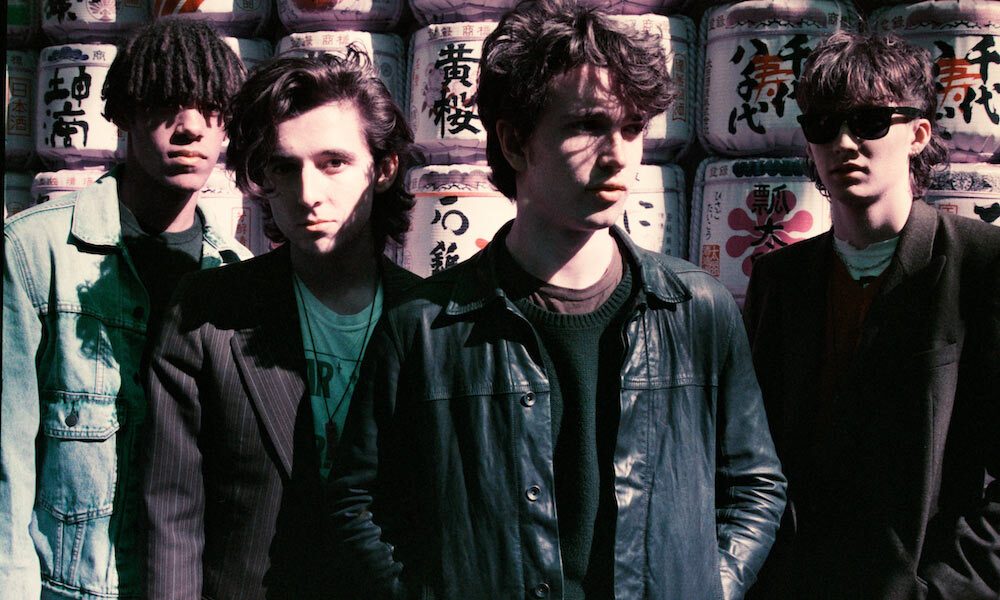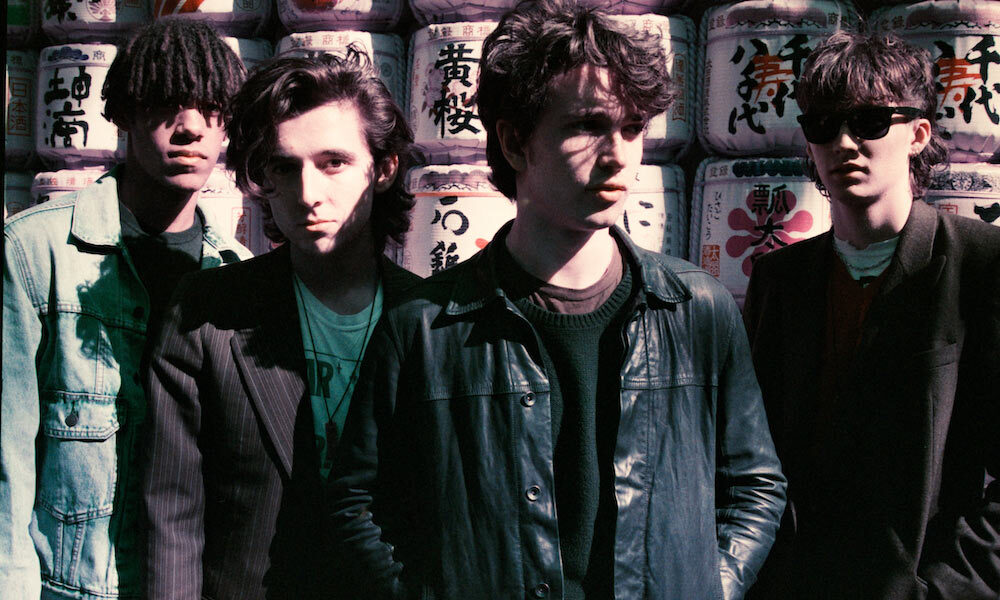 Inhaler, one of the hottest new bands to emerge from Ireland, have just dropped a third single off their forthcoming debut album. The scorching 'Falling In', which premiered today as Annie Mac's Hottest Record In The World on BBC Radio 1, showcases the young quartet's evolving sound.
Inhaler - Falling In (Official Audio)
Produced by Antony Genn of The Hours, 'Falling In' follows the expansive 'We Have To Move On' and the upbeat 'Ice Cream Sundae'. The song, which is about keeping one's ego in check, offers catchy guitar riffs, soaring melodies and distorted vocals.
In an official statement, frontman Elijah Hewson explained that the song is "About the battles that we all have with our own ego". 'Falling In' reflects how the band members' lives have evolved over the past year, as they've embarked on tours, garnered thousands of avid fans and traded their private lives for public ones.
"I think being a young band on tour and seeing our music connect with audiences from different parts of the world has opened our eyes to the excitement and exhilaration of life", explained Hewson. "Being up on stage and feeling wanted and loved can be a very powerful drug."
Hewson continued, "We are just beginning to encounter our own egos and becoming aware that allowing it to be in charge of who you are can be your downfall. You can cut yourself on its sharp edges and bleed to death if you're not careful. We want to meet our egos head-on, shake their hands and give them a hug…Your ego can be your friend, but you need your mates to make sure it doesn't boss you around."
The Dublin-based fourpiece, consisting of Hewson (vocals, guitar), Josh Jenkinson (guitar), Robert Keating (bass) and Ryan McMahon (drums) met as teenagers in school. The friends bonded over bands like The Strokes, The Stone Roses and The Cure, and began performing at school talent shows. "Everybody saw the band as quite nerdy and geeky and we thought it was cool", shared Hewson in a recent interview with Rolling Stone. He also explained how the band's name came about. "I had asthma for a while and people just kind of started calling us the Inhalers. It was something that stuck. It felt right."
Despite the fact that Hewson comes from rock royalty (he happens to be the son of U2 frontman Bono), he and his bandmates have forged their own way, creating their own, distinct sound, and earning the respect of music critics and fans along the way.
Earlier this year, Inhaler were among the 10 nominees for BBC's Sound Of 2020, joining the likes of Yungblud, Joy Crookes and winner Celeste. To-date, their tracks have been streamed over 25 million times globally, while the band played to sold-out crowds across the UK and Europe earlier this year.
Though the group were scheduled to play several dates across North America this spring, their plans were put on hold amid the coronavirus pandemic. However, Hewson confirmed to Mac today that the subsequent worldwide quarantine has given the band plenty of "time to focus on the album". Inhaler's debut full length (via Interscope Records) will follow their 2019 self-titled EP.
Inhaler's 'Falling In' is out now. Listen to it here.
Format:
UK English