INXS' 'The Very Best' Collection Makes Chart History In Australia
The album has 468 non-consecutive weeks on the ARIA chart – the equivalent of nine years.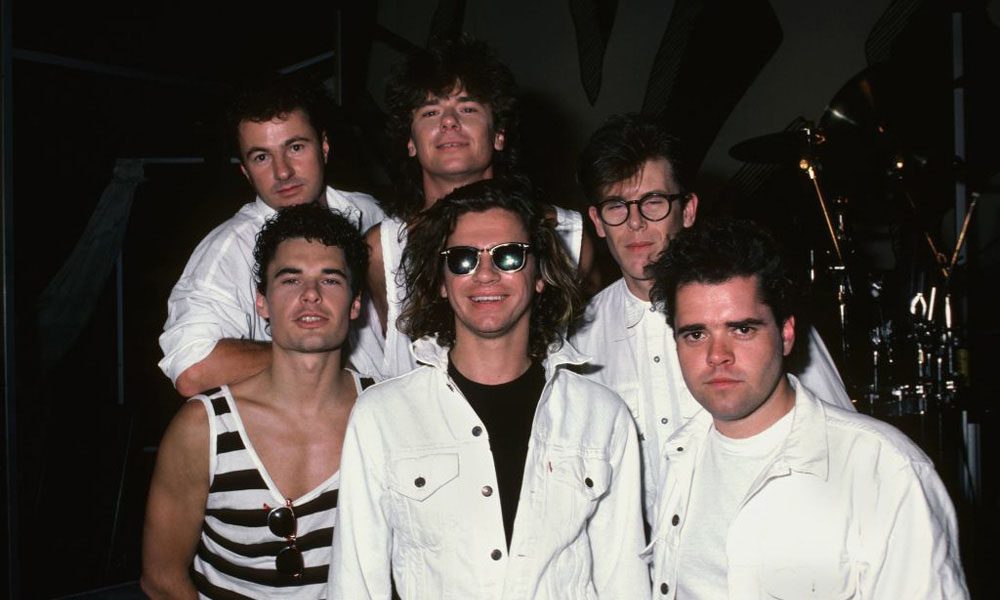 INXS has broken another record – this time snagging a piece of chart history in the alternative rock veterans' homeland, Australia.
With the publication of the latest ARIA Albums Chart, dated Aug. 13, INXS – The Very Best lifts 43-33 to notch 468 non-consecutive weeks on the survey, more than any LP currently on the Top 100.
In a statement confirming the chart feat, ARIA CEO Annabelle Herd paid tribute to INXS' "immense contribution" to Australian music and their "significant role in skyrocketing our industry's recognition on the global stage."
Inducted into the ARIA Hall of Fame in 2001, INXS remains one of the country's "most adored and iconic acts," Herd noted.
The hits collection was released in 2011 and features such classics as "Never Tear Us Apart," "Original Sin" and Billboard Hot 100 leader "Need You Tonight."
Last November, The Very Best was awarded "Diamond" status, for combined sales in excess of 500,000 in Australia.
During its journey, The Very Best ruled the national tally for seven weeks and came in at No. 1 on ARIA's End Of Decade Australian Albums Chart.
"It is truly amazing news, to hear INXS's The Very Best has been in the Top 100 album charts for nine years," commented founding band member Andrew Farriss.
INXS formed 44 years ago in Perth, Western Australia, and would go on to sell more than 50 million albums worldwide.
Led by the charismatic Michael Hutchence, the Aussie outfit scored six U.K. Top 10 albums (including a No. 1 with Welcome To Wherever You Are from 1992) and five U.S. Top 20 albums. At the peak of their powers in the late 1980s and early-to-mid 1990s, INXS was one of the biggest stadium acts on the planet.
In 2017, INXS late mentor Chris Murphy signed the group's classic catalog to his label Petrol Records, and engineered a string of projects to introduce INXS and their music to new generations.
More recently, the group also launched its first official store, which includes limited edition items, vinyl titles and more.
Listen to the best of INXS on Apple Music and Spotify.