INXS' 'Live Baby Live Wembley Stadium' Soundtrack Set For Release
The vinyl & CD formats feature unseen imagery from the show, new essays from the band and sleeve notes by broadcaster and fan Jamie East.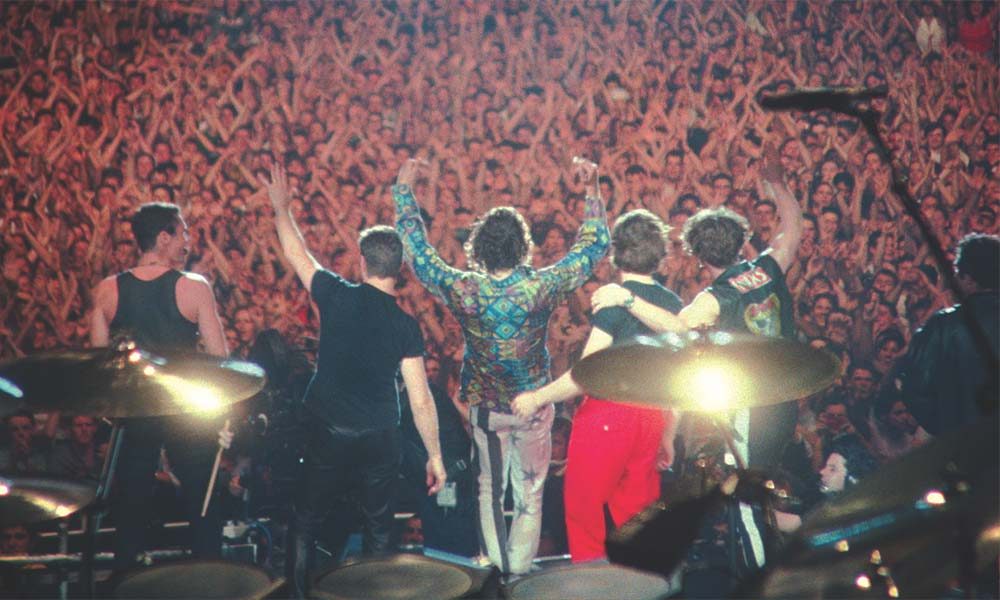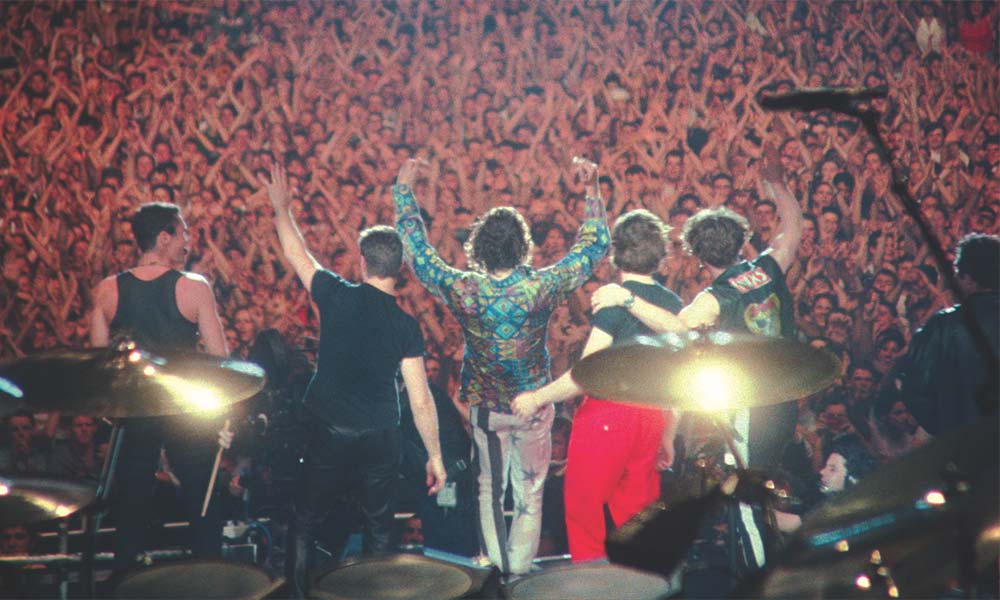 INXS' Live Baby Live Wembley Stadium soundtrack is set for release on 15 November. The full live show will be released for the first time internationally across 3LP Deluxe, 2CD & all digital formats. The landmark performance featuring hits 'Need You Tonight', 'New Sensation', 'Devil Inside', a previously thought 'lost' track 'Lately' from the album X and many more have been newly remixed by Giles Martin & Sam Okell at Abbey Road Studios.
The vinyl & CD formats feature unseen imagery from the show, new essays from the band and sleeve notes by broadcaster and uber INXS fan Jamie East, who was in the crowd that day.
On Saturday 13 July 1991 INXS delivered the gig of their lives at London's Wembley Stadium to 74,000 ecstatic fans. After a decade and a half on the road the group was at the peak of their live powers and the performance that day shows they were now indeed a world-class stadium band.
INXS - New Sensation (Official Live Video) Live From Wembley Stadium 1991 / Live Baby Live
As uDiscover Music previously reported, the film of Live Baby Live will also be in cinemas for the very first time. This masterclass in showmanship and musicianship has been painstakingly restored over a twelve-month period from the original 35mm negative to Ultra HD 4K. Now presented in cinematic 16:9 widescreen for this first ever Theatrical exhibition, the original film was presented in 4:3 aspect ratio, but the restored version was created by shot-by-shot repositioning to get the best out of the frame.
To accompany the astonishing visual upgrade, the audio is now be presented in full Dolby Atmos, created by Giles Martin, the band's Executive Music Director, and Sam Okell at Abbey Road Studios. The concert film will be in cinemas in Australia and New Zealand from November 14, North and South America from 9 December, and in the UK on 27 November. Check the official website for local listings.
The band's long-time manager Chris M. Murphy had spent a decade scouring the world trying to locate the original 35mm film cans to produce this result. With the search becoming increasingly desperate and just when (almost) everyone had given up hope, the missing canisters were miraculously found in Australia. Murphy says "When you're working on a project for so long, there's the fear 'What's everyone going to think?' That turns into astonishment. Watching it back Michael is better than even I thought he was – how he managed the stage. His voice became more powerful as the gig went along. It was extraordinary to watch  – the crowd and band were as one".
INXS' Tim Farriss "This was just one of many great shows I was lucky enough to play with my best friends and brothers".
Bassist Garry Gary Beers remembers "The whole band was on fire that night but especially at our 'pointy end' – Michael was so good as he sang his heart out and gave every person in the crowd a night to remember for all time.  He truly had that amazing ability to make the biggest shows as intimate as the pubs we grew up in musically".
Live Baby Live Wembley Stadium is out on 15 November. Scroll down to read the full tracklist and buy it here.
CD1:
'Guns in the Sky'
'New Sensation'
'I Send a Message'
'The Stairs'
'Know the Difference'
'Disappear'
'By My Side'
'Hear That Sound'
'Lately'
'The Loved One'
'Wild Life'
CD2:
'Mystify'
'Bitter Tears'
'Suicide Blonde'
'What You Need'
'Kick'
'Need You Tonight'
'Mediate'
'Never Tear Us Apart'
'Who Pays the Price'
'Devil Inside'
Format:
UK English