J Balvin Unveils New Single, 'Ma' G,' Announces New Album
The reggaeton star debuted the song during this weekend's Canelo Álvarez vs. Avni Yildirim fight.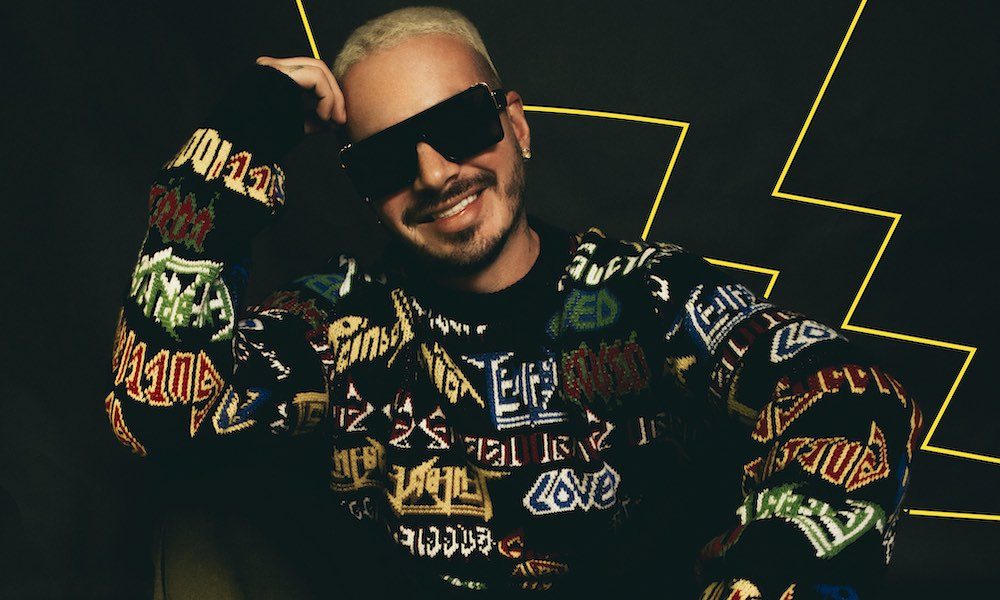 Best-selling Colombian artist J Balvin surprised fans over the weekend with a brand new single and the announcement of his fifth studio album. The reggaeton star unveiled his latest track on Saturday night, during the must-see fight between Canelo Álvarez vs. Avni Yildirim at Miami's Hard Rock Stadium.
"Ma' G" offers a first taste of Balvin's follow-up to 2020's Colores – his Latin Grammy Award-winning concept album, which was based around the colors of the rainbow. While a release date has not yet been announced, the artist told Rolling Stone that it would be a departure from his last release. "This new album is all about me," he revealed. "It's the first time I'm going to talk about personal stuff. I've never done that before."
To that end, "Ma' G" is based on themes of "identity, origins, and gratitude," according to a press release, and focuses on Balvin's rise "from the streets of el Barrio Castilla in Colombia to global superstardom as a pop culture icon."
Balvin chose to debut the song during Saturday's fight in support of Álvarez, the world-champion middleweight boxer. He explained that the performance represented the "solidarity and strength of the global Latin movement." Following the show, Balvin premiered the official video for "Ma' G."
Last week, it was announced that Balvin would be teaming up with The Pokémon Company International as part of the P25 Music program. The year-long campaign, launched in partnership with Universal Music Group, celebrates 25 years of Pokémon, with help from several global stars, including Balvin, Katy Perry, and Post Malone, who recently performed a virtual concert for Pokémon Day.
"Pokémon is pulling out all the stops for P25 Music, and I'm thrilled to join the program as one of its premier collaborators," said J Balvin in a statement. "I'm looking forward to adding my own unique flavor to this huge Pokémon party and adding more good vibes to the celebration."
Listen to the best of J Balvin on Apple Music and Spotify.