J Cole Drops Powerful New Visual For His Single 'Middle Child'
The Dreamville rapper reminds us all that he's still coming for the throne.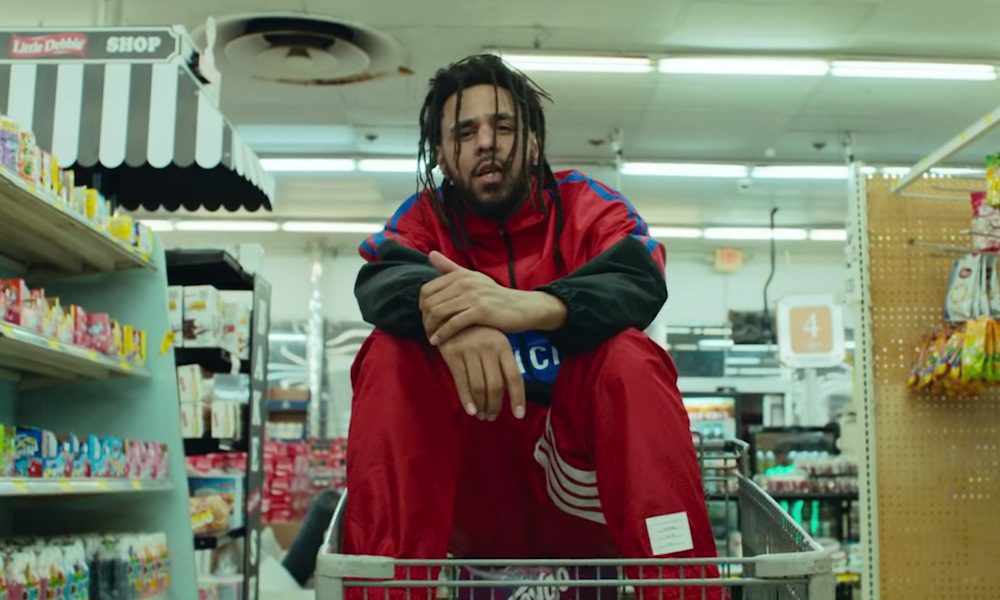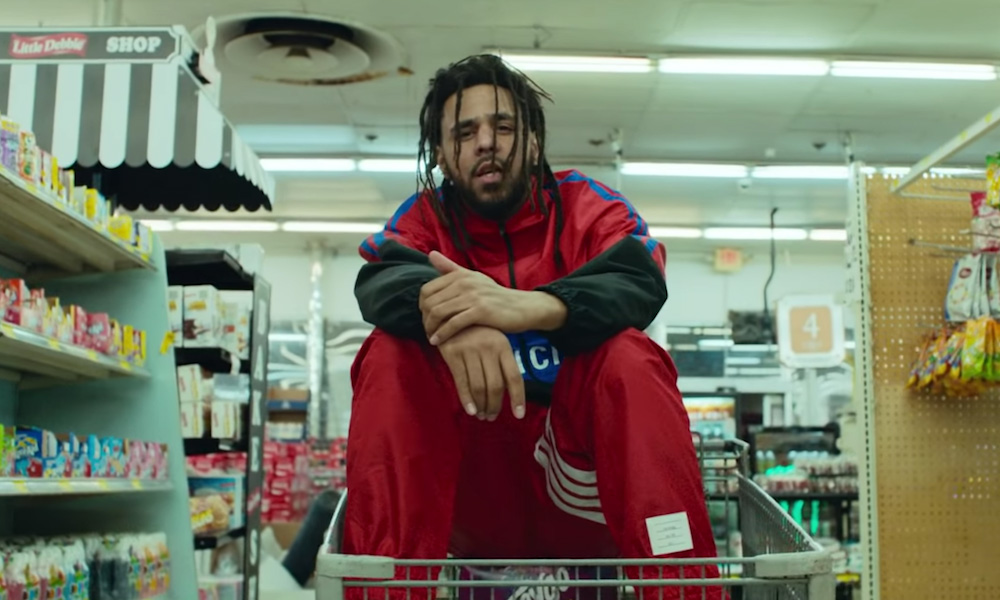 J Cole takes aim at all your favourite rappers in the latest visual for his hit single 'Middle Child'.
The video sees the Dreamville leader proclaiming he's the greatest, with scenes of award ceremonies and even body bags of lesser MCs he's taken care of. Cole relaxes fireside beneath the mounted heads of his rivals including Lil Pump, the rapper he used to beef with after his album release last year.
Directed fellow North Carolina rapper-turned-director Mez (formerly King Mez), the video of 'Middle Child' vividly brings Cole's verses to life, as he raps: "I'm writin' down names, I'm makin' a list/I'm checkin' it twice and I'm gettin' 'em hit".
However, a J Cole visual isn't complete without social commentary. The surrealist visual also depicts a white woman "shopping" for a black woman's features at the grocery store, offering a scathing critique on hip-hop, race and appropriation. Dreamville rapper Omen also makes a quick cameo in 'Middle Child', as Cole explains in a quick Q&A before premiering the video.
Since dropping the track last month, the T-Minus produced song has quickly become Cole's highest-charting single, hitting No. 4 on the Billboard Top 100. When sharing the new single, Cole wrote on socials: "This how I'm coming all year. This how Dreamville is coming all 2019".
Recently, Cole has been teasing a new Dreamville label compilation called Revenge of the Dreamers III that's "shooting for April", which will coincide with Dreamville Festival on 6 April in Raleigh, North Carolina.
For the label's third collaborative release, Cole and his Dreamville crew handed out special invites to selected artists that were handpicked to participate in the project. The label flew out these new artists for an intensive 10-day recording session at Tree Sound Studios in Atlanta, making it a historic event in hip-hop.
Since then, Cole has been appeared in various labelmates' videos such as Ari Lennox's recent video for 'Shea Butter Baby' and JID's 'Off Deez'.
Listen to 'Middle Child' here.
Format:
UK English