Watch Jac Ross' Powerful Video For 'It's OK To Be Black'
'This song is a daily reminder…that it's ok to be who you are – and boldly embrace what makes you YOU.'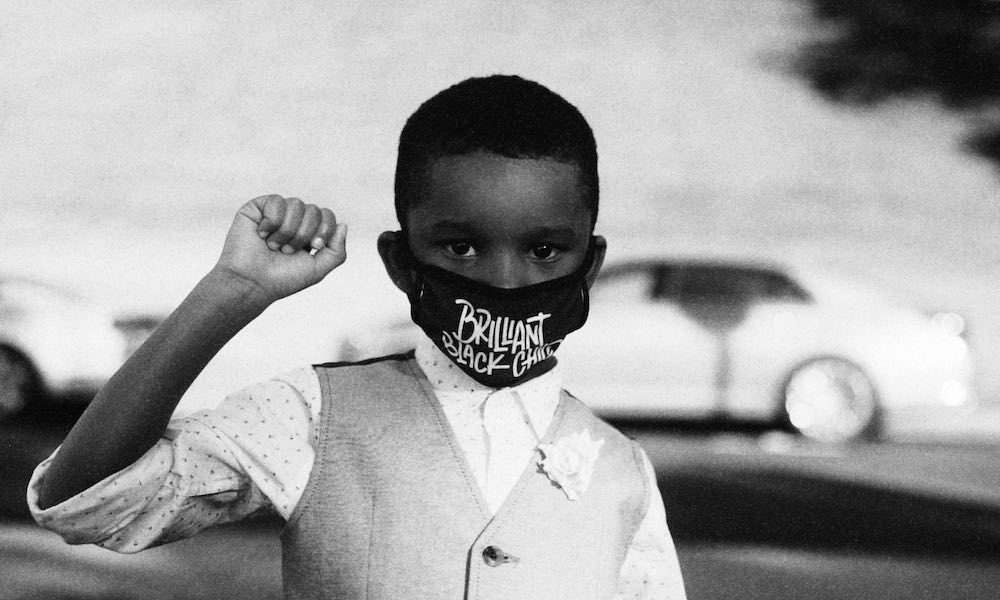 At the top of the year, rising R&B artist Jac Ross captured attention and acclaim for his soul-stirring debut single, "It's OK To Be Black." Now, six months later, his anthemic song is more timely than ever, as protests against systematic racism continue across the world. This morning, Ross released a poignant, black and white visual for the song, which intercuts performance footage with coverage of global protests.
Jac Ross - It's OK To Be Black (Official Visual)
On YouTube, Ross wrote, "I wrote this love letter at the adoration of my newborn daughter. This song is a daily reminder for her & anyone out there that it's ok to be who you are – and boldly embrace what makes you YOU. I came across an organization called Black Girls CODE that aligns not just with the message of these lyrics, but encourages young black girls like my daughter to take the lead and be the future of their generation.
Black Girls CODE, Ross added, offers workshops and after school programs that introduce computer coding lessons to young girls from underrepresented communities. BGC aims to ultimately increase the number of women of color in the digital space.
Ross, a recent signee to Darkchild/Island Records has been garnering attention for his socially progressive lyricism and his delectable fusion of soul, funk, and R&B. In January, the Florida native attracted national attention when he performed as the opening act at the Urban One Honors television special. Days later, he garnered buzz with a performance during Grammy week at the One Love Hotel, as part of the 75th anniversary celebrations for Bob Marley.
In an interview with Ones To Watch, Ross spoke more about "It's Ok To Be Black," sharing that he chose the song as his first single "Because it's something that everyone needs to hear. Whether you're a person of color or not, especially today, it's important we speak about the beauty in our culture and the value of what we add to the world every day."
He continued, "It's a song that uplifts and unites all people to be who you are. I'm passionate about people and telling their stories through my music. That includes saying things that make people uncomfortable, being unapologetic and shining light in spaces that need it."
Listen to the best of Jac Ross on Apple Music and Spotify.