Jimmy Jam And Terry Lewis Talk The Making of Janet Jackson's 'Control'
The famed producers look back on the album on its 35th anniversary.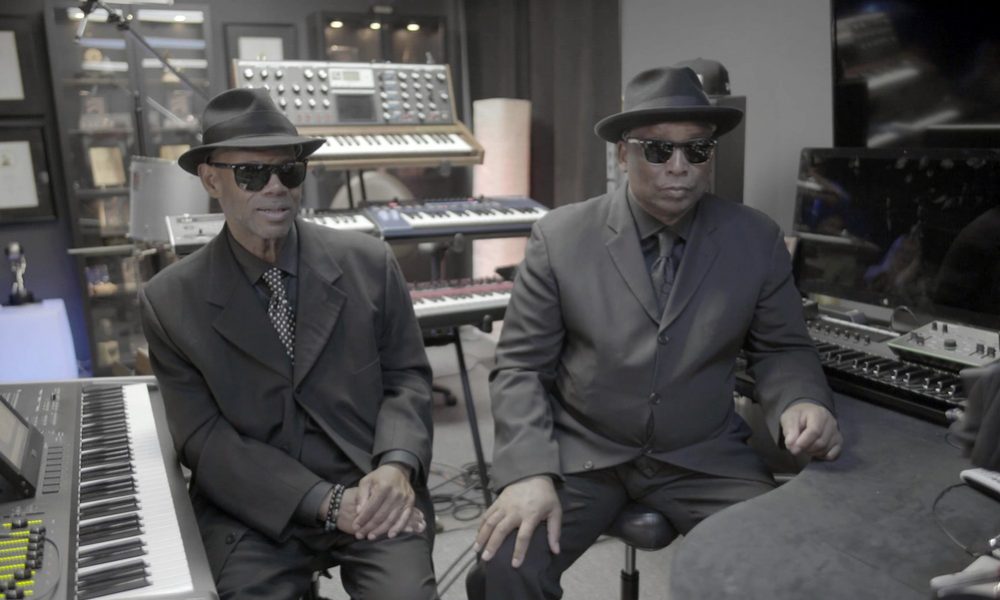 This month marks the 35th anniversary of Janet Jackson's Control, and famed producers Jimmy Jam and Terry Lewis have shared a new video discussing the making of the iconic album.
The revered duo breaks down the production of  Jackson's career-shifting album, including the synthesizers and drum machines they used to capture certain sounds, Jackson's vocal techniques, and a charming anecdote about her running outside to make a snow angel when she first arrived at the studio.
The Making Of Control (35th Anniversary Edition)
The Minneapolis production duo and former members of The Time also discuss what a significant shift Jackson's third album was from her two previous albums.
The album's title stemmed from the fact that, before she hooked up with Jam and Lewis, Janet felt she had no control over what she was doing.
"She realized it was going to be about things she was thinking, as opposed to the first few albums where people handed her music and said 'Sing'. That's fine, and she did a good job doing that, but on 'Control' we talked about it for a week at least," Jam says.
"She talked about leaving home and wanting to be on her own, and we started writing ideas down and writing titles down and all that. And she finally said 'When are we going to go into the studio and start working?' And we said, 'Oh, we're working.'"
Janet Jackson's Control was a pioneering album in the burgeoning New Jack Swing sound of the 80s, and was Jackson's first No.1 album, eventually selling five million copies in the U.S. It also launched five Top 10 singles, including her first No.1, "When I Think of You."
"I think she wanted to use music in a way to unite people and inform people but never lost sight that music should also be a place to have fun," Jam says in the video.
Last week, fans pushed Control album all the way to No.1 in Apple's Top 40 Pop Album Chart — on the 35th birthday of the album's release.
Control can be bought here.