Jennifer Lopez And Shakira Deliver Stunning Super Bowl Halftime Show Performance
Jennifer Lopez and Shakira stormed the stage at the Super Bowl LIV Halftime Show in Miami Sunday evening, proving that two divas are better than one.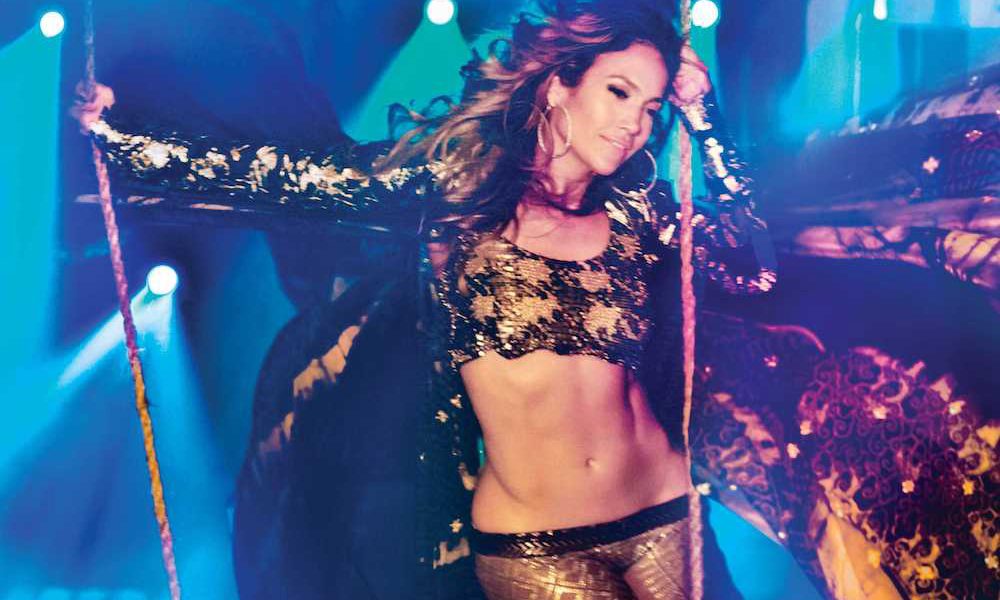 Jennifer Lopez and Shakira stormed the stage at the Super Bowl LIV Halftime Show in Miami Sunday evening, proving that two divas are better than one.
Both Lopez and Shakira performed a medley of their career-topping hits with plenty of pyrotechnics to spare.
As Shakira kicked off the show with her 2009 hit 'She Wolf', we were transported back to the Latin pop explosion of the mid-aughts, as she reminded audiences at home what made her a global star.
For anyone missing a traditional rock band from the show (which was no one Sunday evening) , the Colombian pop-rock star whipped out her guitar for 'Empire' before launching into her breakthrough hit 'Whenever Wherever', with a full string orchestra on stage as accompaniment.
Shakira & J. Lo's FULL Pepsi Super Bowl LIV Halftime Show
Latin trap star Bad Bunny then joined her for versions of 'I Like It' and 'Chantaje' before she closed out her set with 'Hips Don't Lie', that included multiple costume changes and impressive choreography.
But the real spectacle of the evening came courtesy of Jennifer Lopez, who emerged in a studded leather bodysuit to kick off the second leg of the show with 'Jenny From the Block', followed by 'Ain't It Funny', 'Get Right' and then reemerging atop a pole in the middle of the stage (channelling her Hustlers character) for her smash hit, 'Waiting For Tonight'.
J-Lo also got an assist from another Latin rap superstar, J Balvin, who joined her during the performance of 'Que Calor' and a mash-up of 'Mi Gente' and 'My Love Don't Cost a Thing.'
Both Lopez and Shakira reminded audiences of the power of the solo star when it comes to the halftime show, as the two dynamic performers captured the same energy as Lady Gaga's gravity-defying performance in 2017.
Later in her set, Lopez also performed 'On the Floor' and 'Let's Get Loud', where she was joined by her daughter Emme on stage, singing an interpolation of Bruce Springsteen's 'Born In The USA', while Shakira banged away on the drums.
It was an evening loaded with symbolism. As J-Lo donned a double-sided fur, with the American flag on the outside and the Puerto Rican flag on the inside, representing her dual heritage.
With over 130 dancers on stage, scintillating costumes and piping hot stage charisma, Lopez proved herself to be a triple-threat and gave audiences just a taste of what her Vegas show looks like.
The two pop icons later teamed up to perform 'Waka Waka', which included a frenzy of dancers, salsa choreography and wild manes of hair whipping around the night air.
The show was a celebration of Latin music, Miami and two enduring pop stars who only seem to get better with age. Both women made history tonight, as the first two Latinas to co-headline the Super Bowl Halftime show.
Ahead of the big game, Shakira hinted at what was in store at a press conference the week prior:
"I think the Super Bowl is a very American event, as American as it can get," she said in a press conference. "It's also going to be a reminder of the heritage of this country, which is one of diversity and that's what we will be celebrating Sunday."
Demi Lovato Sings the National Anthem | Super Bowl LIV Pregame
Before the Kansas City Chiefs went on to beat the San Francisco 49ers, Demi Lovato gave a stirring performance of the National Anthem, while Yolanda Adams performed 'America the Beautiful' with support from the Children's Voice Chorus of Miami.
Watch all of the iconic performances on Super Bowl LIV Live album.
Format:
UK English