Jewel Marks 'Pieces Of You' Anniversary With Bonus-Filled Reissues
A selection of 25th-anniversary editions include previously-unreleased demos, outtakes, and early live recordings.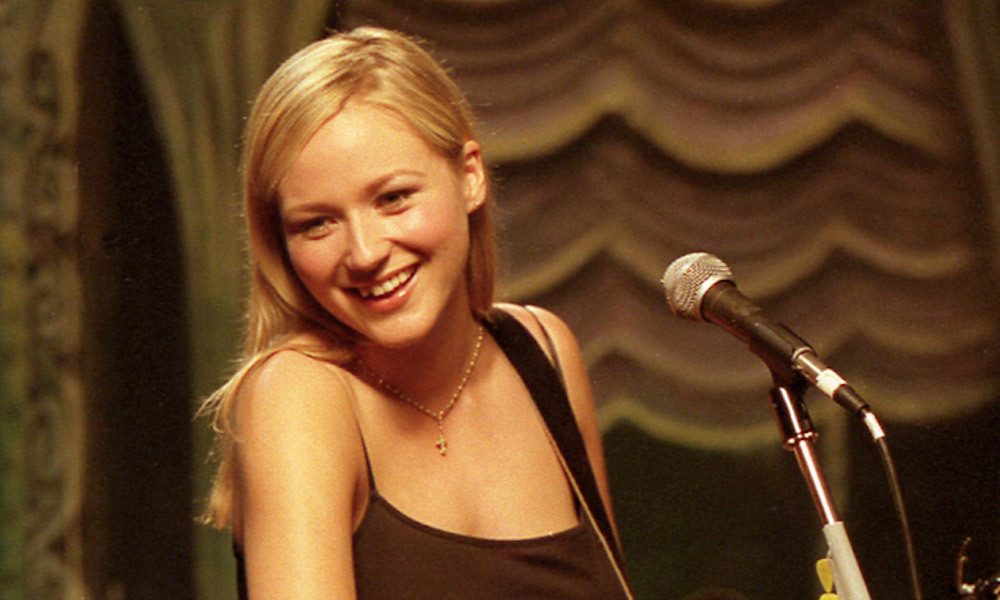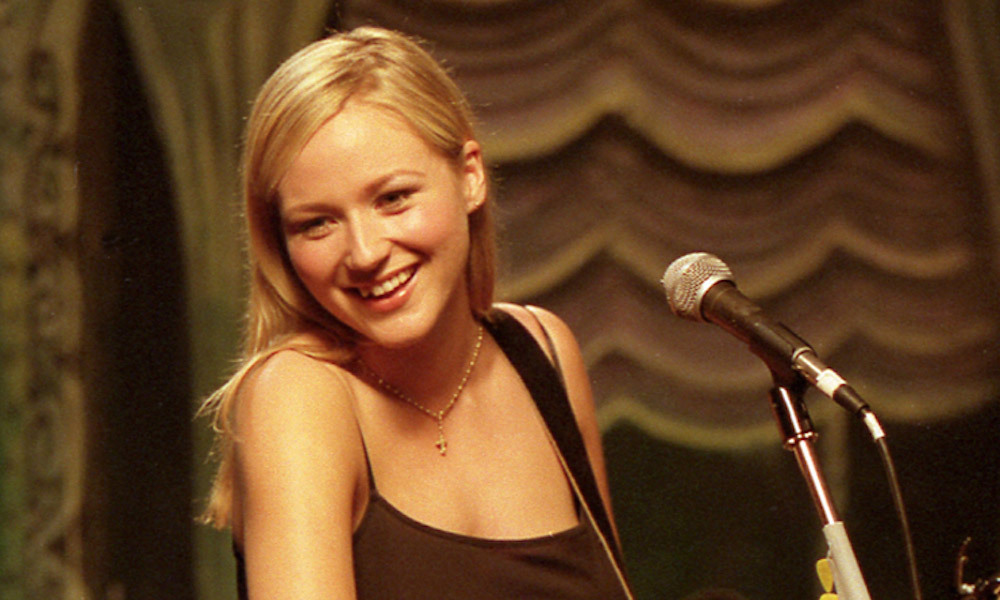 This year marks the 25th anniversary of Pieces of You – the debut album from Jewel, which made the singer-songwriter a global sensation and went on to sell over 12 million copies. To celebrate this landmark album, Craft Recordings is reissuing Pieces of You in a variety of formats – all of which include never-before-heard bonus material, including demos, outtakes, and early live recordings. Ahead of the November 20 release, fans can hear a demo version of one of the album's biggest hits, "You Were Meant for Me."
This early demo of "You Were Meant for Me" features backing vocals and guitar by collaborator and co-writer, Steve Poltz. The song, which was originally released in 1996 as the second single from Pieces of You (following "Who Will Save Your Soul") reached No.2 on the Billboard Hot 100 and No.1 on the Adult Contemporary chart. In 1997, the single was re-issued alongside "Foolish Games," and once again broke the Hot 100's Top Ten.
With rarities like this demo, plus studio outtakes, and early coffee-house performances, the 25th-anniversary edition of Pieces of You will document the complete story of the album, and Jewel's rise to fame.
Performing alone with an acoustic guitar at the height of the grunge movement, Jewel was an outlier. But her riveting performances garnered attention from major labels, and led to a bidding war. While Pieces of You failed to chart upon its release, it caught fire almost two years later, thanks to warm endorsements from the likes of Bob Dylan and Neil Young. It eventually became one of the best-selling debut albums of all time.
"It was a really simple record and I went out and worked hard for it," explained Jewel in a statement. "I knew it was going to be a slow process, but I also saw a change in the zeitgeist. Grunge was a tectonic shift in the culture, but you can't live in cynicism forever. The culture was in pain, but then what? And I happened to be a little ahead of that curve in my own life – I was thinking about what do I do with pain, how do I stay sensitive?"
She added, "Listening back to these songs, I hear a lot of courage, though I didn't feel that at the time. I was really raw, but I wanted people to feel what I was feeling as intensely as I was."
To celebrate Pieces of You, Jewel will perform the album in its entirety for the very first time via a live-streamed concert on November 20. All proceeds from the ticketed event, which also includes VIP options, will benefit Jewel's own Inspiring Children Foundation and Voices of Hwǫłdzil (Resilience) – Adabi Healing Center. Visit Jewel's official website for tickets and more details.
Fans will have multiple formats in which to explore Pieces of You, including a limited-edition box set housed in a hardback portfolio book, featuring expansive new liner notes by music journalist Alan Light – with new insights from Jewel herself – plus lyrics, poetry, rare photographs, and never-before-seen content. Four CDs include the newly remastered original album, a disc of rarities, B-sides and outtakes, a disc of demos, as well as live recordings captured at Jewel's formative Inner Change coffeehouse sessions from 1994. Vinyl and digital formats will also be available.
Pieces of You 25th-Anniversary edition is available on November 20. Scroll down to view all formats and tracklists, and pre-order here.
Pieces of You tracklists:
25th Anniversary 4-CD Box Set (and Digital Album)
* Indicates previously unreleased tracks.
Disc 1
1. Who Will Save Your Soul
2. Pieces Of You
3. Little Sister
4. Foolish Games
5. Near You Always
6. Painters
7. Morning Song
8. Adrian
9. I'm Sensitive
10. You Were Meant For Me
11. Don't
12. Daddy
13. Angel Standing By
14. Amen
15. You Were Meant For Me (Album Edit)
16. Foolish Games (Radio Edit)
17. Morning Song (Radio Mix)
18. Angel Needs A Ride
19. Everything Breaks
Disc 2
1. Who Will Save You Soul (Demo)*
2. Pieces Of You (Demo)*
3. Little Sister (Demo)*
4. Foolish Games (Demo)*
5. Adrian (Demo)*
6. You Were Meant For Me (Demo)*
7. Near You Always (Demo)*
8. Painters (Demo)
9. Don't (Demo)*
10. Daddy (Demo)*
11. Angel Standing By (Demo)*
12. Amen (Demo)*
13. See Sassy Wake Up (Demo)*
14. His Pleasure Is My Pain (Demo)*
15. Down So Long (Demo)*
16. Sometimes It Be That Way (Demo)*
17. Nicotine Love (Demo)*
18. Tiny Love Spaces (Demo)*
Disc 3
1. 1000 Miles Away (Live)
2. She Cries (Live)
3. My Own Private God's Gift To Women
4. Race Car Driver
5. Flower (Live)
6. I'm Sensitive (Live)
7. You Were Meant For Me (Juan Patiño Version)
8. Cold Song
9. Rocker Girl
10. Emily
11. Dance Between Two Women
12. Quiet Warrior
13. Walk Away (Outtake)*
14. See Sassy Wake Up (Outtake)*
15. Foolish Games (No String Overdubs)*
16. Angel Needs A Ride (Outtake)*
17. Flower (Outtake)*
18. Race Car Driver (Outtake)*
19. Who Will Save Your Soul (Unedited Master Take)*
20. Sov Gott (Live)*
Disc 4
1. Who Will Save Your Soul (Live)*
2. Pieces Of You (Live)*
3. Little Sister (Live)*
4. Near You Always (Live)*
5. Painters (Live)*
6. Morning Song (Live)*
7. Adrian (Live)*
8. I'm Sensitive (Live)*
9. Don't (Live)*
10. Daddy (Live)*
11. Angel Standing By (Live)*
12. Amen (Live)*
13. Foolish Games (Piano Demo)*
14. Quiet Warrior (Live)*
15. Chime Bells (aka The Yodeling Song) (Live)*
Deluxe 2-Disc CD
Disc 1
1. Who Will Save Your Soul
2. Pieces Of You
3. Little Sister
4. Foolish Games
5. Near You Always
6. Painters
7. Morning Song
8. Adrian
9. I'm Sensitive
10. You Were Meant For Me
11. Don't
12. Daddy
13. Angel Standing By
14. Amen
15. You Were Meant For Me (Album Edit)
16. Foolish Games (Radio Edit)
17. Morning Song (Radio Mix)
18. Angel Needs A Ride
19. Everything Breaks
Disc 2
1. 1000 Miles Away (Live)
2. She Cries (Live)
3. PAINTERS (Demo)
4. My Own Private God's Gift To Women
5. Race Car Driver
6. Flower (Live)
7. I'm Sensitive (Live)
8. You Were Meant For me (Juan Patiño Version)
9. Cold Song
10. Rocker Girl
11. Emily
12. Dance Between Two Women
13. Quiet Warrior
14. Walk Away (Outtake)*
15. See Sassy Wake Up (Outtake)*
16. Foolish Games (No String Overdubs)*
17. Angel Needs A Ride (Outtake)*
18. Flower (Outtake)*
19. Race Car Driver (Outtake)*
20. Who Will Save Your Soul (Unedited Master Take)*
Deluxe 4-Disc Vinyl
LP 1
Side A
1. Who Will Save Your Soul
2. Pieces of You
3. Little Sister
4. Foolish Games
5. Near You Always
Side B
1. Painters
2. Morning Song
3. Adrian
4. I'm Sensitive
LP 2
Side C
1. You Were Meant For Me
2. Don't
3. Daddy
4. Angel Standing By
5. Amen
Side D
1. You Were Meant For Me (Album Edit)
2. Foolish Games (Radio Edit)
3. Morning Song (Radio Mix)
4. Angel Needs A Ride
5. Everything Breaks
LP 3
Side E
1. 1000 Miles Away (Live)
2. She Cries (Live)
3. Painters (Demo)
4. My Own Private God's Gift To Women
Side F
1. Race Car Driver*
2. Flower (Live)*
3. I'm Sensitive (Live)
4. You Were Meant For Me (Juan Patiño Version)
5. Cold Song
6. Rocker Girl
7. Emily
LP 4
Side G
1. Dance Between Two Women
2. Quiet Warrior
3. Walk Away (Outtake)*
4. See Sassy Wake Up (Outtake)*
5. Foolish Games (No String Overdubs)*
Side H
1. Angel Needs A Ride (Outtake)*
2. Flower (Outtake)*
3. Race Car Driver (Outtake)*
4. Who Will Save Your Soul (Unedited Master Take)*