Joan Baez Sings 'Hello In There' For Ailing John Prine
The folk singer sent prayers to her longtime friend, and fellow singer-songwriter, who is currently in critical condition from COVID-19.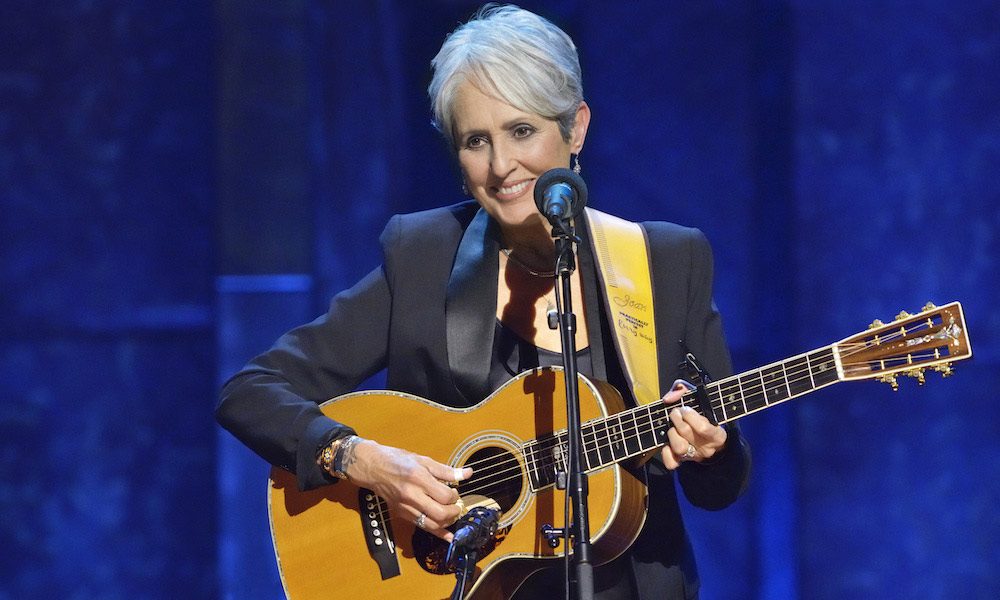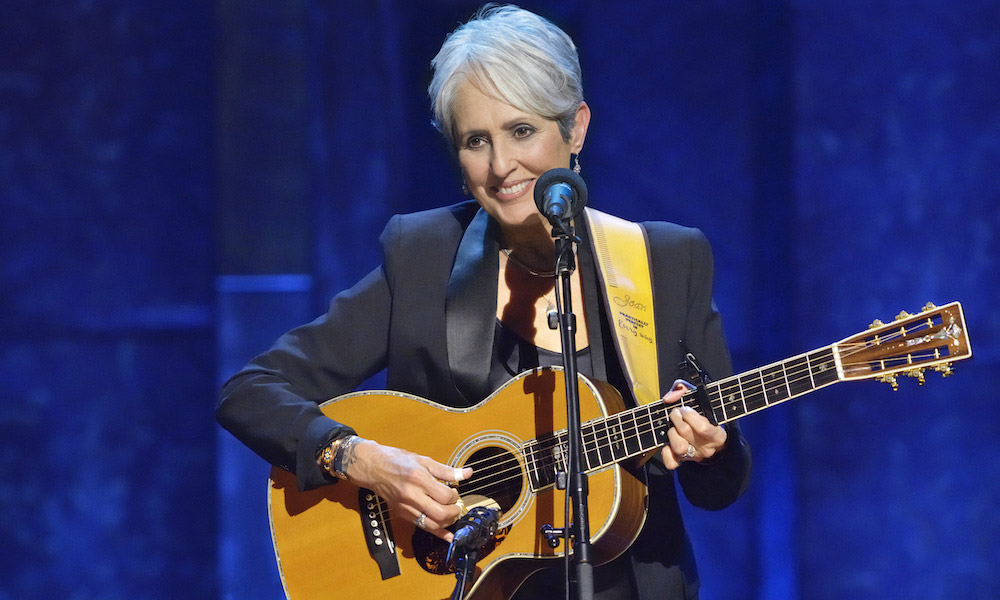 On Sunday, folk singer, songwriter and activist Joan Baez shared a video with her fans, in which she dedicated a heartfelt rendition of 'Hello In There' to her friend and fellow singer-songwriter, John Prine. Prine, who wrote the song in 1971, is currently in the hospital, due to the COVID-19 virus.
"I want to sing a song for John Prine – who is a friend and a fellow singer-songwriter – and his wife, Fiona. John is in critical condition on a ventilator from COVID-19 and his wife has also been tested positive", shared Baez. "John, this song that I've sung of yours has been one of the most requested songs in my repertoire for over 40 years. So let me sing it to you and send along my best wishes and prayers."
Baez first recorded 'Hello In There' on her 1975 album, Diamonds And Rust. The melancholy song, which urges people not to dismiss the older generation, tells the tale of an ageing couple – "Ya' know that old trees just grow stronger/And old rivers grow wilder ev'ry day/Old people just grow lonesome/Waiting for someone to say, 'Hello in there, hello'".
Prine, 73, was hospitalised on 26 March. His family shared an update yesterday from the singer-songwriter's Twitter account, writing that Prine, "Was intubated on Saturday evening, and continues to receive care, but his situation is critical". The statement went on to add that, "This is hard news for us to share. But so many of you have loved and supported John over the years, we wanted to let you know, and give you the chance to send on more of that love and support now. And know that we love you, and John loves you."
Earlier today, Prine's wife, Fiona Whelan Prine, shared on Twitter that she has recovered from the virus and that her husband is stable, but clarified that, "That is not the same as improving. There is no cure for COVID-19. He needs our prayers and love, as do the thousands of others who are critically ill."
Most recently, Baez wrapped up her touring career with a year-long, worldwide "Fare Thee Well" tour, while she released her final studio album, Whistle Down The Wind, in 2018. Last year's Live At Woodstock, meanwhile, presented Baez's legendary performance at the 1969 festival for the first time in its entirety.
Listen to the best of Joan Baez on Apple Music and Spotify.
Format:
UK English