'John & Yoko: Above Us Only Sky' Documentary To Premiere On US TV Tonight
The documentary's includes interviews with Yoko Ono, Julian Lennon and photographer David Bailey among other notables.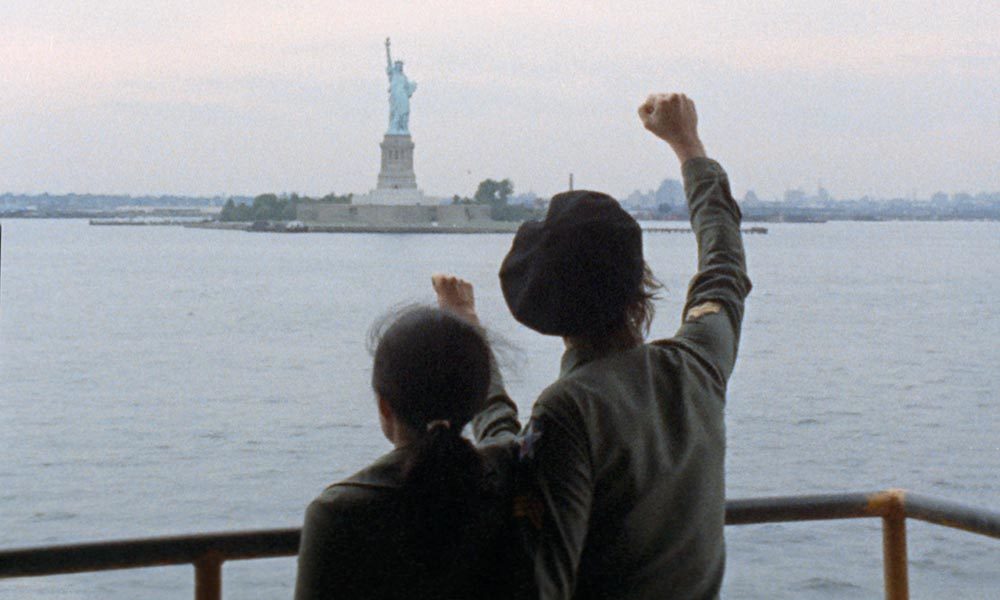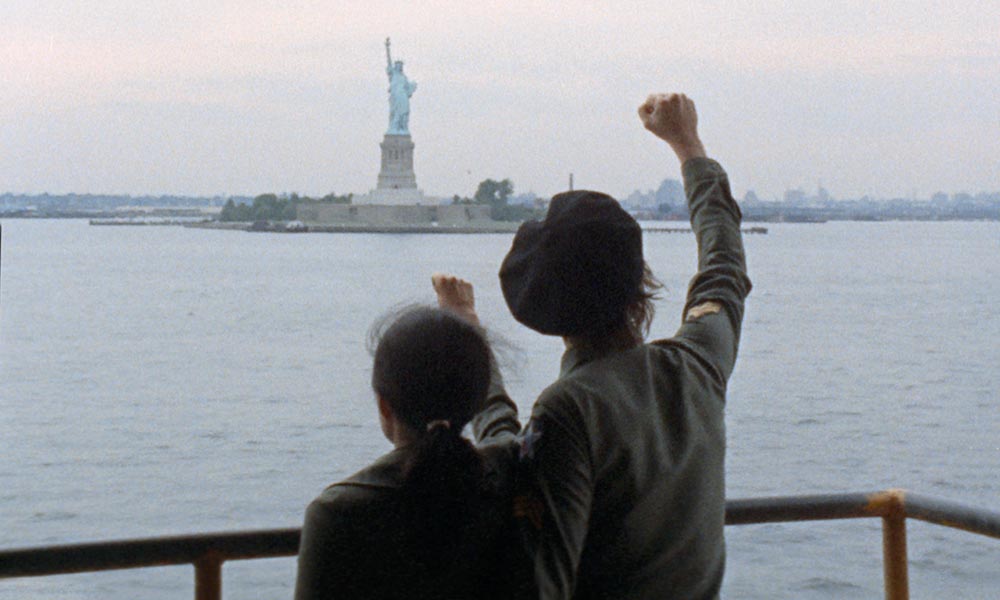 Director Michael Epstein's film John & Yoko: Above Us Only Sky is set to air tonight in the US on A&E at 9pm ET/PT. The absorbing two-hour documentary takes viewers on an intimate trip inside the making of Imagine, John Lennon's 1971 album, exploring the creative collaboration between Lennon and Yoko Ono, with additional insights provided by those closest to the couple.
Having previously aired on Channel 4 in the UK, the documentary's special features include interviews with Yoko Ono, Julian Lennon, photographer David Bailey, gallerist John Dunbar (who introduced the couple), Lennon's former personal assistant Dan Richter and studio designer Eddie Veale.
 John & Yoko: Above Us Only Sky is produced by Eagle Rock Films in association with A&E Network. Peter Worsley serves as producer, with Geoff Kempin and Terry Shand serving as executive producers.
Biography's John & Yoko: Above Us Only Sky (Preview) | Premieres March 11 | A&E
Epstein directed the 2010 documentary LennoNYC about the former Beatle's life in New York City, and through that film, he met Yoko Ono.
"It was surprise after surprise"
"I have a nice relationship with Yoko and when she contacted me that they wanted to make this film, I was elated", the director said told Videomuzik. "I mean, you know, there was upfront a promise that the vault, that the archives was going to be doors blown open, and that everything that had not been seen from this period was going to be at our disposal," he said, adding that he started working on the documentary in spring 2018.
When he looked at the material Yoko Ono made available, he said he was "gobsmacked." "It was surprise after surprise after surprise."
Universal Music released the definitive six-disc edition of Imagine: The Ultimate Collection in October 2018 and, as uDiscover Music previously reported, John Lennon's Imagine (Raw Studio Mixes) will be released as a limited edition 180g black vinyl for Record Store Day 2019 on 13 April.
These mixes capture the exact moment Lennon and Plastic Ono Band recorded each song raw and live on the soundstage located at the center of Ascot Sound Studios at John and Yoko's home in Tittenhurst, Berkshire. The tracks are devoid of effects (reverb, tape delays, etc), offering a unique, unparalleled insight and an alternate take on the record. These mixes have been pressed in the original album sequence, appearing for the first time on vinyl.
 Imagine: The Ultimate Collection is out now and can be bought here.
Format:
UK English