Johnny Clegg, South African Musical Hero And Anthropologist, Dies At 66
Clegg, who recorded and performed solo and with the bands Juluka and Savuka, was widely praised for his fearless opposition to apartheid.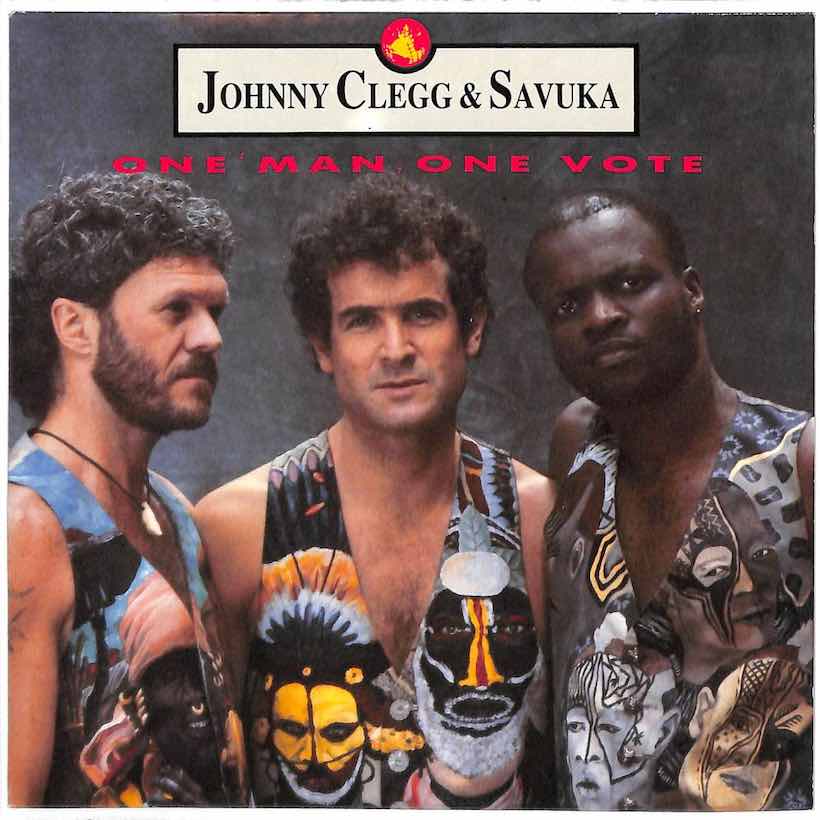 Leading South African musician and anthropologist Johnny Clegg died of pancreatic cancer yesterday (16). He was 66, and passed away at his family home in Johannesburg.
Roddy Quin, his friend and spokesman at Real Management, wrote in a statement: "Johnny leaves deep foot prints in the hearts of every person that considers him/herself to be an African. He showed us what it was to assimilate to and embrace other cultures without losing your identity. An anthropologist that used his music to speak to every person.
"With his unique style of music he traversed cultural barriers like few others," continued Quin. "In many of us he awakened awareness." He added: "His passing has left us numb and we request that the family's privacy be respected during this trying time."
Clegg was born on 7 June 1953 in Bacup, in the English county of Lancashire, moving to to Johannesburg with his Rhodesian mother at the age of six. He came to admire Zulu culture and music during his adolescence and became an outspoken and courageous critic of the apartheid regime in South Africa. He was often arrested simply for collaborating with black musicians and earned the nickname Le Zoulou Blanc ("the white zulu").
When he was only 17, with Sipho Mchunu, Clegg formed the band Juluka, and then, in 1986, the similarly interracial Savuka. Both groups became prominent exponents, including on the global stage, of what by now was being termed world music, and attracted international record contracts.
Juluka's 1982 album Scatterlings, on Warner Brothers, opened with the Clegg composition for which he was probably best known, 'Scatterlings Of Africa,' which he re-recorded with Savuka, then signed to EMI, for the 1987 album Third World Child. The same album's 'Great Heart' earned the distinction of a cover by American star Jimmy Buffett, on his Hot Water album of 1988.
The 'Scatterlings' single reached No. 75 in the UK in 1987, and they registered further entries at the lower end of the UK top 100 with 'Asimbinanga' in 1988 and 'Cruel Crazy Beautiful World' in 1990. Clegg also recorded a number of solo albums including 2002's New World Survivor; the most recent, King Of Time, was released by Universal in 2017. He was consistently popular as a live performer, and enjoyed an especially strong following in France.
Johnny Clegg - King Of Time
Clegg's contribution to society was recognised by such awards as the French Government's Knight of Arts and Letters title in 1991 and an OBE (Order of the British Empire) for contribution to music, upliftment, and the fight against apartheid in South Africa in 2015. Judith Macgregor, British High Commissioner to South Africa, said that the OBE was "a recognition of Johnny's unique services to the arts, vulnerable people and children and to democracy in South Africa."
His scholarly work included the book UkuBuyisa Isidumbu, published in 1981, and papers on The Music of Zulu Immigrant Workers in Johannesburg, presented the same year at the Grahamstown International Library of African Music. In 1982, he presented Towards An Understanding Of African Dance: The Zulu Isishameni Style at Rhodes University.
Clegg was diagnosed with pancreatic cancer in 2015 but heroically continued to tour and play live around the world. He is survived by Jenny, his wife of 31 years, and their two sons Jesse and Jaron. In lieu of flowers, his family have asked that donations be made to Click Foundation, which leverages technology to improve foundation phase literacy education in South Africa.
When news of his impending OBE was made public, Clegg wrote on Facebook: "It has been a long journey of more than 30 years, from when I first began to experiment with truly South African crossover music, and at the same time becoming a cultural activist in the struggle against apartheid.
"Our music was banned or restricted on national radio, as well as shows being closed down from time to time by apartheid's security police; we were faced with many obstacles that we had to contend with.
"Having worked with The End Conscription Campaign, the Trade Union Movement and the Free the Children in Detention Campaign, resisting forced removals of rural communities, fund raising for the United Democratic Front among other progressive causes, this award re-energises those dreams and commitments in a very special way."
Format:
UK English