Country Notable Jon Langston Confirms Long-Awaited Debut Album 'Heart On Ice'
Langston has shared the title track from the set, on which he has co-written 11 of the 14 tracks.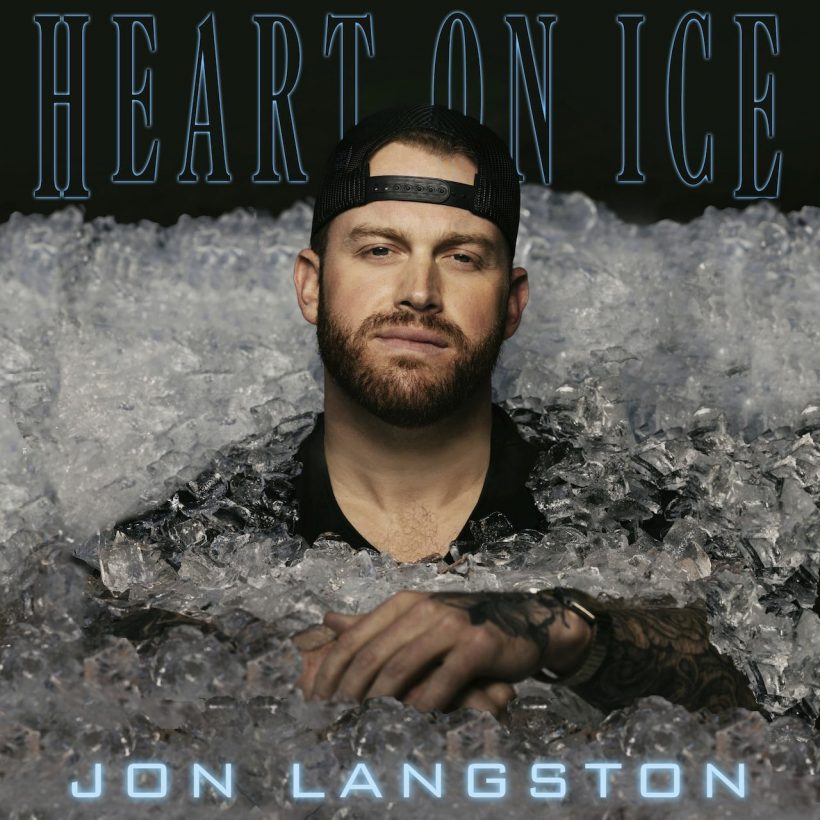 Jon Langston's debut album Heart On Ice will be released by 32 Bridge Entertainment/EMI Records Nashville on September 8. It will arrive five years almost to the week since the Georgia native was announced as the first signing to country superstar Luke Bryan's 32 Bridge Entertainment label, launched as a joint venture with UMG Nashville.
Langston is previewing the album by sharing the title track, written by Nick Columbia, Jordan Gray, Jake Mitchell, and Hunter Phelps. The full tracklist and credits have also been announced for the set, of which the frontman co-wrote 11 of the 14 tracks, which includely the already-released "Whiskey Does" and "Ain't No Cowboy."
Jon Langston - Heart On Ice (Official Audio)
The album, produced by Jody Stevens, Brad Wagner, and Jacob Rice, also features a guest appearance by Travis Denning, Langston's fellow Georgia native, on "I Ain't Country." Langston will be appearing on August 16 at 6pm ET/5 CT on Talk Shop Live, when fans can pre-order autographed editions of the album, ask the artist questions in real time and hear about the making of Heart On Ice.
"Finally. It's time," says Langston. "My debut album. This album tells the story of my life the past 10 years. What I've been going through, and how I've grown in my life. The title track 'Heart On Ice' was the missing puzzle piece to this album and was the perfect song to kick it off. I am so proud of this album and can't wait for everyone to hear it."
Pre-order Jon Langston's Heart On Ice, which is released on September 8.
The full tracklist is:
1. "Heart On Ice" (Nick Columbia, Jordan Gray, Jake Mitchell, Hunter Phelps)
2. "Beer In A Bar" (Jon Langston, Sam Carter, Jody Stevens, Jordan Walker)
3. "I ain't Country" (Feat. Travis Denning) (Jon Langston, Brad Clawson, Jordan Rager, Brad Wagner)*
4. "Whiskey Does" (Jon Langston, Jordan Gray, Cole Taylor, Brad Wagner)*
5. "Where's That Girl" (Jessi Alexander, Jordan Gray, Ben Hayslip)
6. "Never Left Me" (Josh Dorr, Jordan Gray, Nate Jones)
7. "Dirt Roads & Diamonds" (Jon Langston, Brad Clawson, Jordan Rager, Brad Wagner)**
8. "Granddaddy's Watch" (Jon Langston, Jeb Gipson, Lynn Hutton)
9. "Day In The 90's" (Jon Langston, Chris Miller, Jody Stevens, Jordan Walker)
10. "Ain't No Cowboy" (Jon Langston, Jordan Gray, Brad Wagner)**
11. "Better Off" (Jon Langston, Jordan Gray, Nate Jones)*
12. "If You Ever Leave Atlanta" (Jon Langston, Brent Anderson, Lynn Hutton)***
13. "Wrong Side Of The Bottle" (Jon Langston, Benjy Davis, Jody Stevens, Jordan Walker)***
14. "May Magnolia" (Jon Langston, Jordan Fletcher, Austin Nivarel)
Produced by Jody Stevens and Brad Wagner
*Produced by Jody Stevens, Jacob Rice and Brad Wagner
**Produced by Jacob Rice and Jody Stevens
***Produced by Jody Stevens