Jonas Blue and Why Don't We Party Through The Night In 'Don't Wake Me Up' Video
The song appears on the producer and DJ's upcoming collaborative project 'Together.'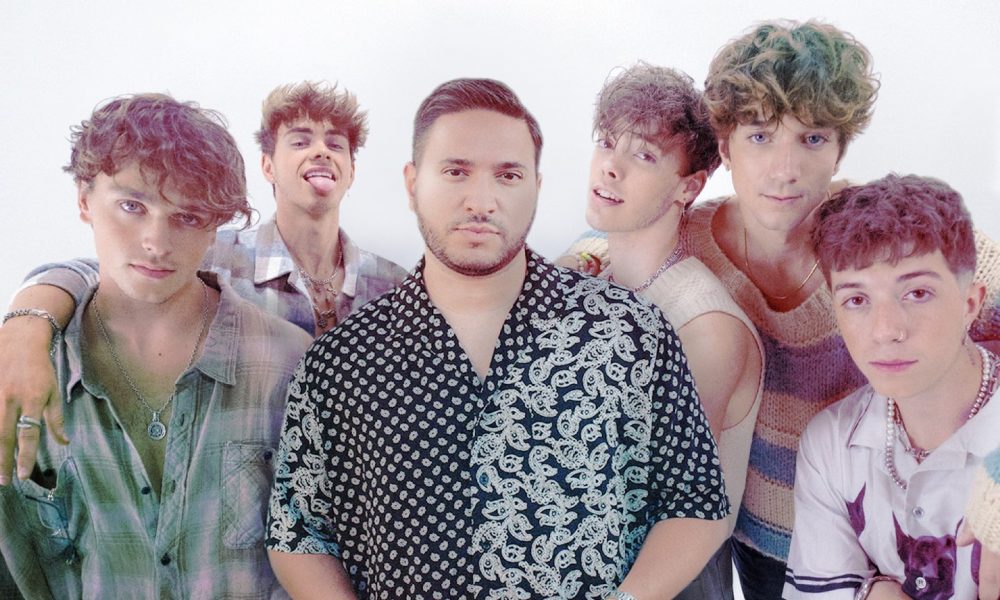 In the music video for their collaboration "Don't Wake Me Up," Jonas Blue and Why Don't We capture the high energy of a party they never want to end. The song appears on the producer and DJ's upcoming collaborative project Together.
The video finds the pop group on a roof overlooking glimmering city lights, surrounded by friends and cruising in stylish rides. "When the times arе hardest, I'll find you in the darkness / You're a dream and that is enough (That is enough)," they sing on the catchy chorus. "Don't wake me up in the middle of the night / 'Cause I finally found you."
Jonas Blue teased the video for the collaboration on social media with a screengrab of a Jonas Blue x Why Don't We group message thread. "So hyped for this video to come out," the DJ and producer wrote to the band. The animated responses expressed excitement for its release, including messages from Zach Herron ("Jonas! Yeah just watched it too. Cannot wait for everyone to see this s–t. Such a vibe.") and Jonah Marais ("So much fun making this video. So glad you love it too.").
"This song started with a late-night call from a good friend of mine, Lukas Costas, asking if I'd be down to come over and record scratch vocals on a piano ballad he just wrote. After we finished vocals I showed my bandmates the demo and they loved it," Why Don't We's Corbyn Besson shared. "That's when we got in touch with Jonas. He loved the potential the song had and before we knew it, we had received the first draft of what would become a pop dance banger."
"Don't Wake Me Up" sets the tone for Together, which will be centered around the themes of unity and positivity through global collaboration.
"I've been wanting to get a collab going with Why Don't We since they first hit me up on Twitter back in 2019. These guys have amazing vocals which grabbed me instantly, so I knew we could create something really special together," Blue shared in a statement when the song was released earlier this month. "Don't Wake Me Up has a real depth to the lyrics. If you break it down it's about finding your true love in your dream."