The Jonas Brothers Announce New Album, 'Happiness Begins'
The new record is set for release through Republic Records on 7 June.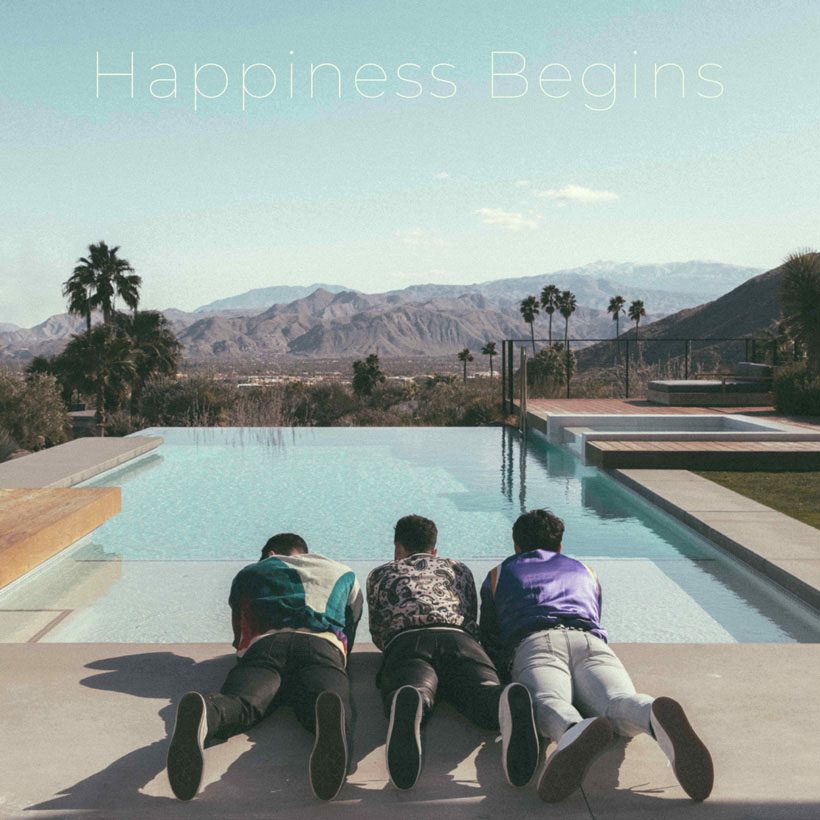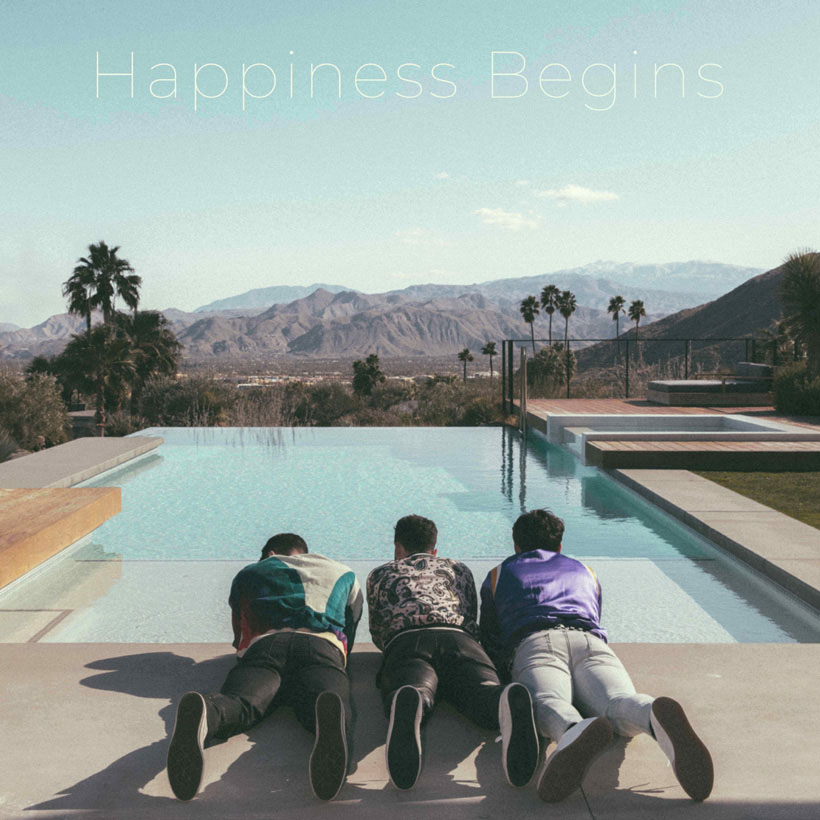 The Jonas Brothers have announced the release of their first album since 2009 and one of 2019's most anticipated records, Happiness Begins, which is set for issue on 7 June via Republic Records. You can see the artwork above and further details are set to follow.
This week,the trio's 'Sucker'makes history as the band's first number one at Top 40 radio, according to Mediabase. Simultaneously, their newest single 'Cool' has quickly ascended into the Top 20 at the format, where it continues to climb. The songs have taken pop culture by storm, becoming the #1 and #2 greatest gainers at the format last week.
'Sucker' now exceeds 380 million global streams to date. During release week, it clinched #1 on Apple Music, #1 on Spotify, and #1 on iTunes in North America.  Globally, it became #1 on Apple Music, #1 on YouTube, #1 on Twitter, and #2 on Spotify as well as the #1 Streaming Song and #1 Digital Song. The rollout of 'Sucker' marked the first time a band debuted at #1 on the Billboard Hot 100 chart this century.  Continuing the runaway success,'Cool' notched 45 million global streams and soared to #1 on iTunes Overall Top Songs Chart and Top Music Videos Chart.
Jonas Brothers - Cool (Official Video)
Prior to the release of Happiness Begins, the Jonas Brothers take the stage for performances at the Billboard Music Awards on 1 May and Saturday Night Live on 11 May.
Also in the works is the Jonas Brothers new documentary. Last month they announced a partnership with Amazon Studios, Philymack, and Federal Films—a division of Republic Records—to release the upcoming documentary about the band. It's set to premiere exclusively on Amazon Prime Video in more than 200 territories.
The Jonas Brothers have already earned two number one albums and sold out shows throughout three continents. Selling over 17 million-plus albums with over 1 billion streams worldwide, they've achieved dozens of platinum and gold certifications. Jonas Brothers notably received a Grammy Award nomination in the category of "Best New Artist," garnered "Breakthrough Artist" at the American Music Awards, won Billboard's "Eventful Fans'" Choice Award for "Best Concert Tour of the Year," and took home a Mexican Grammy, showcasing their international influence.
Format:
UK English