Jonas Brothers Announce 'Live In Vegas' Residency
The five shows are set for June 3, 4, 9, 10, and 11.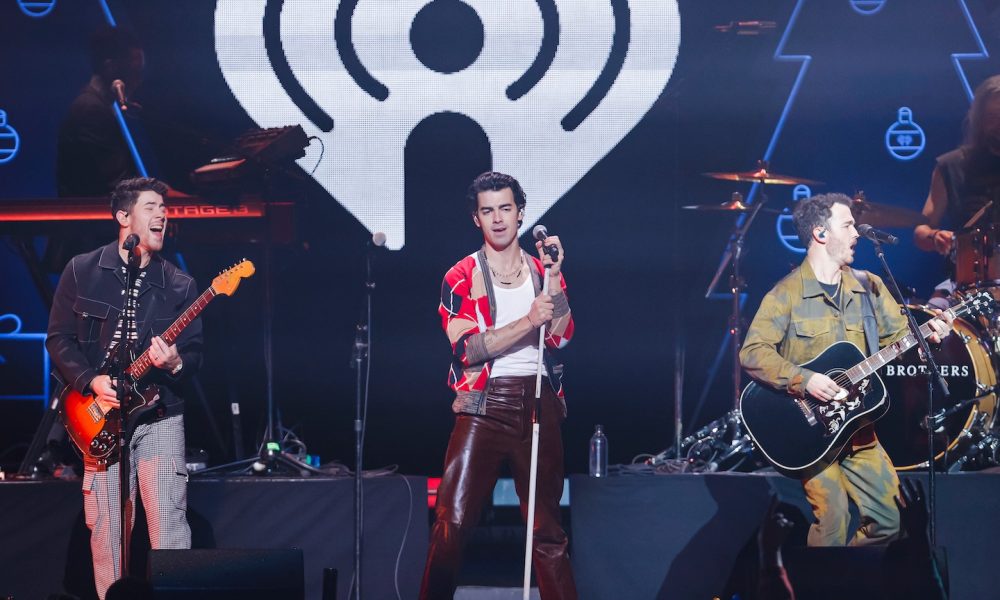 The Jonas Brothers have announced a new residency, Jonas Brothers: Live in Vegas. The string of shows will take place from June 3, 4, 9, 10, and 11 at Dolby Live at Park MGM Las Vegas; tickets for the five dates go on sale March 7 at 10 a.m. local time via Ticketmaster.
"Can't wait to be back on stage in June with my brothers! See you in Vegas!!" Kevin Jonas wrote alongside a teaser trailer for the residency on his personal Instagram feed, while Nick Jonas chimed in, "Best way to kick off summer 2022?? With my brothers in Vegas."
The new dates this summer will be the JoBros' second attempt at mounting a Vegas residency after their 2020 plans for a month-long stint at Park MGM were scrapped due to the onset of the coronavirus pandemic mere weeks before they were set to take the stage.
The band have stayed busy in the past year. One of their most recent singles was "Who's In Your Head?." The upbeat song was first teased when the pop trio performed the song at the Red Rocks Amphitheater in Colorado.
"Who's In Your Head?" paints a skeptical picture of a relationship as the group works to decipher who is occupying the thoughts of a partner who seems distracted by past relationships. "I hear the whispers every night/Even when I'm dreamin'/Now, tell me, baby, would you ever mind?" Nick ponders just before the chorus hits.
"I wanna know who's in your head?/Stealin' your heart while I'm still bleedin'/Who's in your bed?/Wrapped in your arms while I ain't sleepin'/Got lost in your halo (Halo)/I just wanna know/Know who's in your head, in your head," Joe and Nick offer on the chorus.
"Who's In Your Head?" was the third Jonas Brothers single to be released last year. Early on in 2021, the band teamed up with super producer and DJ Marshmello for the track "Leave Before You Love Me." The single, released in May, reached No. 19 on the Billboard Hot 100 becoming their 11th entry on the chart. Then, over the summer, the Jonas Brothers shared "Remember This" as part of the festivities surrounding the Tokyo Games Closing Ceremony.
Visit the Jonas Brothers' official website for more information.