Justin Bieber Releases New Song 'I Feel Funny,' Drops Cole Bennett-Directed Visual
Bieber is currently on his 'Justice' world tour.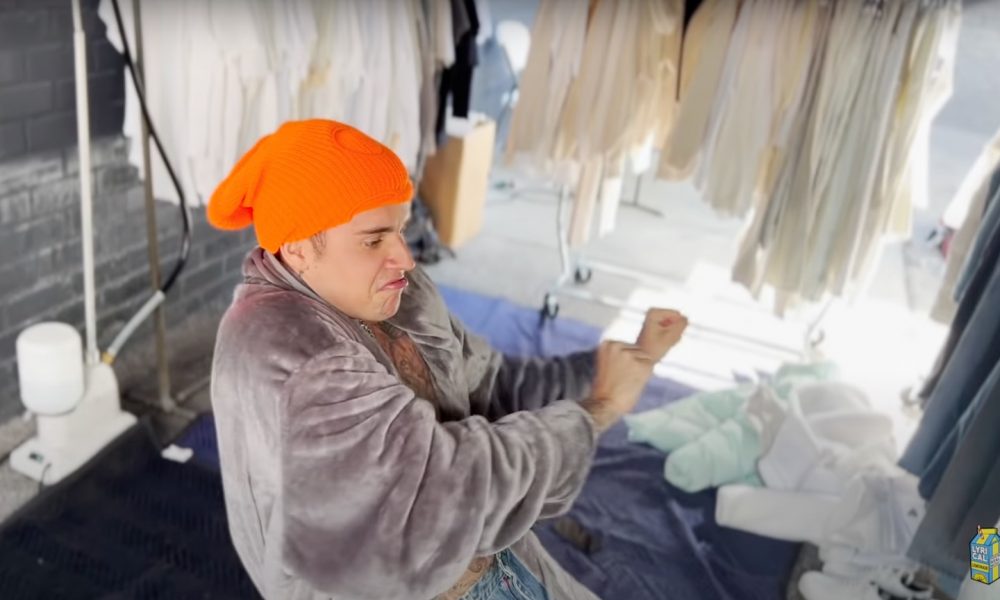 Justin Bieber is back with a hotly anticipated new single and video, "I Feel Funny." The visual was directed by star music video creator Cole Bennett.
The playful track features a mesmerizing verse from Bieber during which he croons, "This s__t dicey/ You entice me/ What's your sign?/ I'm a Pisces." In the video, a playful Bieber goes behind the scenes during his "Honest" video, donning an orange ski mask before playfully getting some laundry done and hopping on a soundstage.
Justin Bieber - I Feel Funny (Directed by Cole Bennett)
According to Complex, Bennett said, "Justin randomly texted me this song one day and said 'should we do a visual to this? song straight to number 1.' We joked around about doing a video for it but never did.
"A few weeks later we were doing a pick up day for a video we had recently shot, but never finished ('Honest'). We had a bit of time switching over from scene to scene. So, I went into his trailer and said "Remember that song you sent me? Let's shoot a video for it on my phone in between takes of the actual video." … The rest was history. Enjoy."
Bieber recently announced that during his massive Justice World Tour (which is happening now), the singer has brought his "Justice In Action" initiative to fans across the country, raising awareness on important issues like criminal justice reform, climate action, voter registration, and now, mental health awareness.
Justin Bieber and online therapy platform, BetterHelp, have partnered to provide free access to therapy for Justin's 250+ person touring crew and for his millions of fans, the latter of which BetterHelp has committed mental health services of up to $3,000,000 in value.
Justin has returned to the road on the heels of the global No.1 album Justice, his eighth album to debut at No.1 on the Billboard 200. Bieber made history as the first male solo artist to debut at No.1 on both the Billboard 200 album chart and Billboard Hot 100 singles chart with his certified-platinum smash hit "Peaches." With over 75 billion career streams and over 70 million albums sold worldwide, Justin continues to reign as one of the biggest artists in the world.