Justin Bieber Announces Free Therapy For Performers, Crew, And Fans With BetterHelp
Bieber has teamed up with the online platform to offer free therapy for his 250+ person touring crew and millions of fans.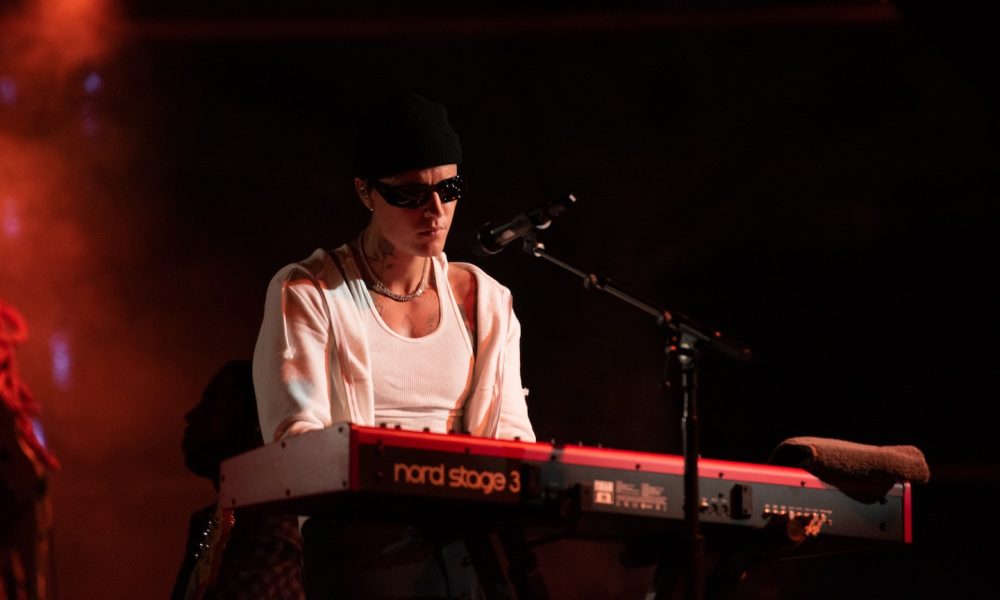 Throughout Justin Bieber's massive Justice World Tour, the singer has remained committed to using his platform for social good, bringing his "Justice In Action" initiative to fans across the country, raising awareness on important issues like criminal justice reform, climate action, voter registration, and now, mental health awareness.
Justin Bieber and online therapy platform, BetterHelp, are partnering to provide free access to therapy for Justin's 250+ person touring crew and for his millions of fans, the latter of which BetterHelp has committed mental health services of up to $3,000,000 in value.
"The one thing I've learned over the years is that we all go through our ups and downs, and we all need help sometimes," says Bieber. "Being able to offer access to free therapy to my fans and tour family is a real blessing, and I'm humbled to be able to do it."
Like so many of us, music industry touring professionals are at risk of suffering from mental health issues. The daily mental and physical stress of life on the road, combined with the stress of COVID, makes it even more paramount that support is in place, ensuring that the performers and crew have access to the support they need, confidentially and on their schedule. The entire crew of the Justice World Tour will receive free access to licensed and accredited therapists for 18 months via BetterHelp's online therapy platform.
In addition, Bieber will be offering a free month of therapy to his millions of fans, which they can use or share with a friend or family member in need, for which BetterHelp has committed up to $3,000,000 in value.
In other Bieber news, it was recently announced that he will be headlining the Milwaukee-based music festival, Summerfest, alongside Halsey, Machine Gun Kelly, Thomas Rhett, and Lil Wayne. The annual event, which spans three weekends in June and July, showcases artists from a range of genres, including hip-hop, country, and pop. Jason Aldean, Wiz Khalifa, Wu-Tang Clan, Rod Stewart, and the Backstreet Boys are also slated to take the stage at the star-studded concert series.