Justin Bieber Lands Eighth No.1 Album With 'Justice'
The news also makes Bieber the youngest solo artist with eight No. 1 albums to his name.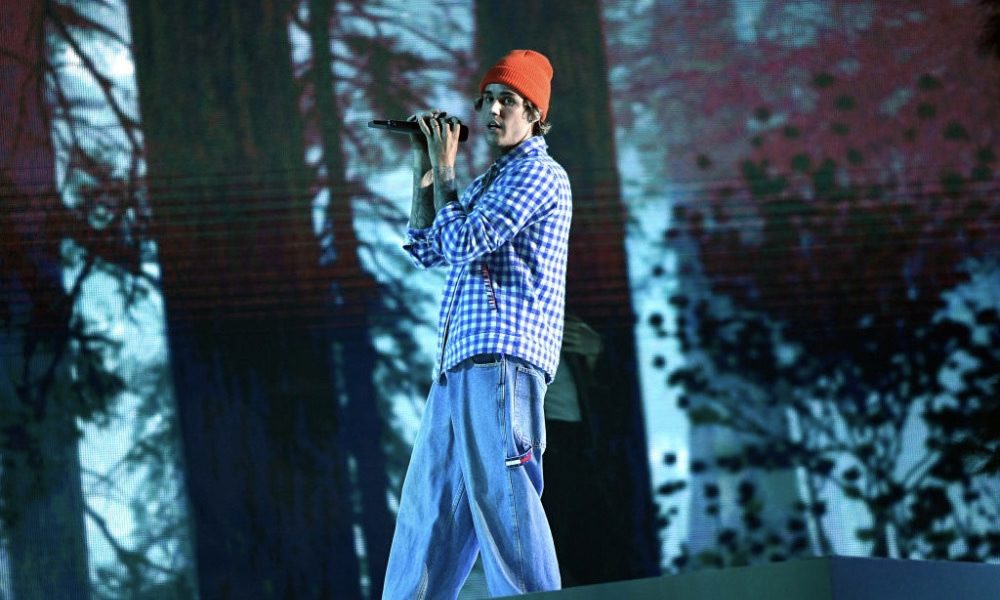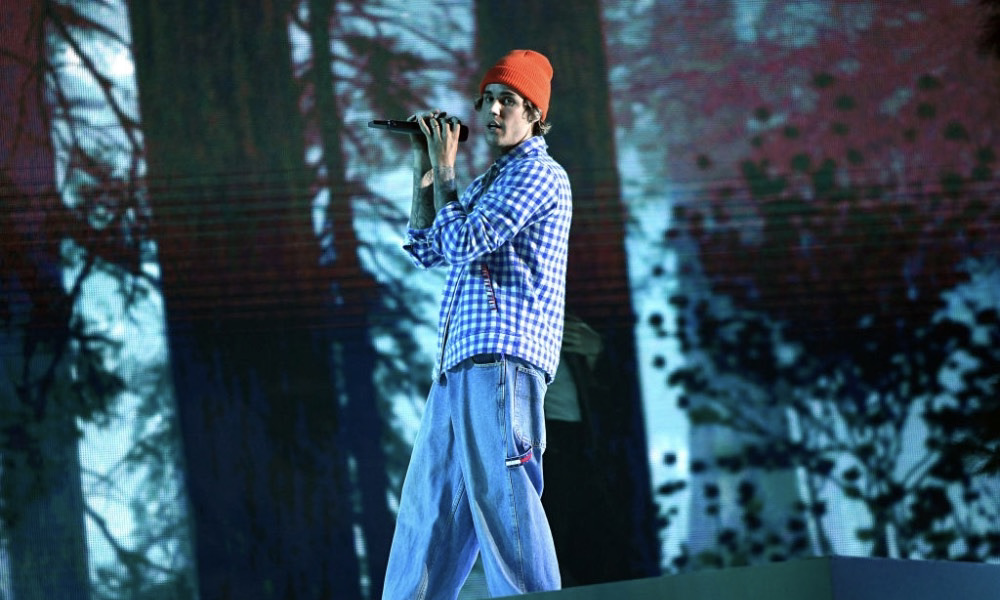 Justin Bieber's latest release Justice has landed at the No.1 spot on the Billboard 200 albums chart.
This chart success comes on the heels of a deluxe version of the album the pop crooner dropped on Friday (March 26), titled Justice (Triple Chucks Deluxe).  The new edition boasted six extra tracks and featured guest features from Lil Uzi Vert, Jaden, Quavo, DaBaby, and Tori Kelly.
As it stands, Justice is now the singer-songwriter's eighth studio album to debut at No.1 and was recently certified Gold by the RIAA.
These achievements mark Bieber as not only one of the most successful artists in the world, but at the age of 27, he has become the youngest solo artist with eight No. 1 albums to his name. The title was previously held by Elvis Presley, who became the record holder at age 26.
Released via Def Jam Recordings, Justice enjoyed the second-biggest debut week for an album in 2021, racking up over 435 million global streams at the end of the last week, powered by the success of its hit singles. Along with the album's early singles, "Anyone" and "Hold On," Bieber's successful collaboration with Daniel Caesar and Giveon on the R&B track "Peaches" is now the No.1 global song on both Spotify and Apple Music, with over 100 million global streams.
Justin Bieber - Peaches (Montage)
For fans and critics alike, Justice marked a return to pop form after the R&B driven Changes, while also addressing the social justice issues of today.
"'Justice' is deeper and more personal than the primarily carnal concerns of the last album, though no less universally relatable," writes Craig Jenkins in his review for New York Magazine. "On 'Justice,' Bieber is growing and addressing an audience that has also grown since the swoosh-cut days. It feels like we've met him for the first time."
Along with the album rollout, Bieber has also released a string of cinematic live performances as part of a Vevo Live Series. Check out his performances of "Anyone" and "Hold On."
Justice (Triple Chucks Deluxe) can be bought here.