Justin Moore Logs His Latest Country Airplay No.1 With 'Why We Drink'
It's Moore's second consecutive chart-topper from his current album after last year's 'The Ones That Didn't Make It Back Home.'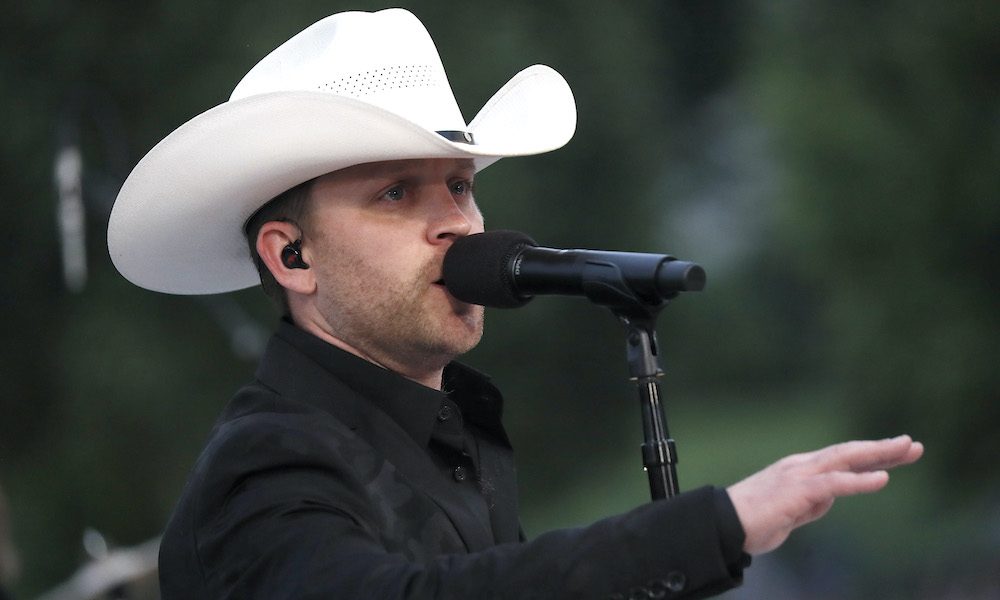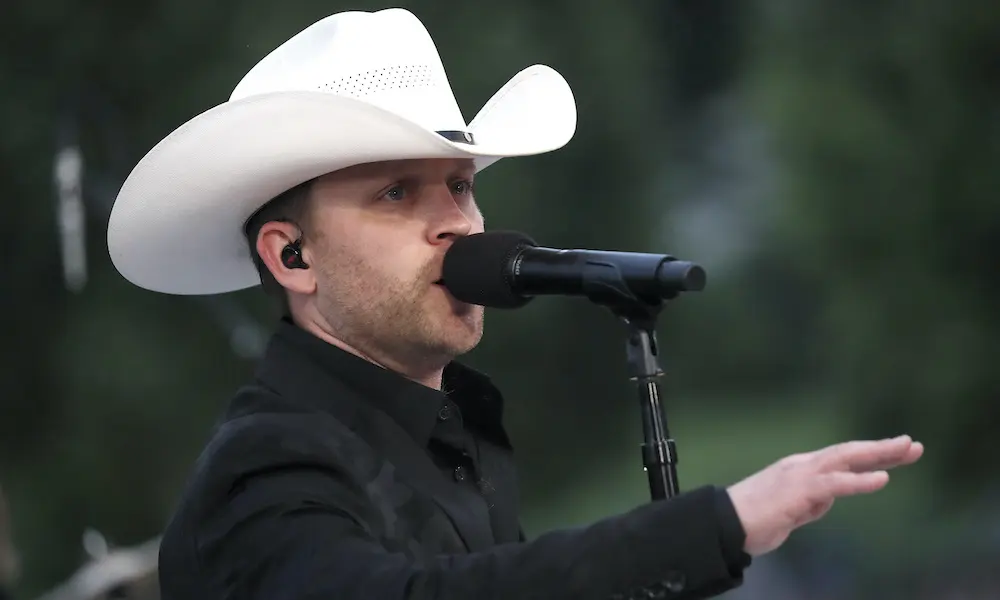 Almost 11 years after his first country airplay No.1, Justin Moore lands his eighth, as his Valory/Big Machine Label Group single "Why We Drink" moves 3-1 in its 47th week on the Billboard chart.
The singer from Poyen, Arkansas released the song almost a year ago, in September 2019, as the second to be taken from his fifth studio album Late Nights and Longnecks. Its predecessor, "The Ones That Didn't Make It Back Home," also topped the country airplay listings, that same month.
Justin Moore - Why We Drink
Moore wrote "Why We Drink" with Casey Beathard, Jeremy Stover and singer-songwriter-artist David Lee Murphy. Stover also produced the track. It also climbs 10-8 on Billboard's Hot Country Songs, which computes sales, airplay and streaming. It holds at No.19 on Country Digital Song Sales.
A hometown video
The video for the track was directed by Cody Villalobos and filmed in Moore's home town. Earlier this week, Moore tweeted his thanks to his co-writers, "for helping bring this idea alive. I'm so thankful!"
The artist told the show Taste of Country Nights: "My dad don't drink, so he drives, and the rest of us do. And so I ordered a drink and then I ordered two, three, four more or whatever. And my mom goes — mind you, she's drinking a margarita at the time — she goes, 'Why do you drink so much?' I said, 'I ain't really ever found a reason not to.'"
Justin Moore - Small Town USA (Official Video)
Moore's first No.1 on the survey was with "Small Town USA" in October 2009, and he subsequently turned the trick with "If Heaven Wasn't So Far Away," "'Til My Last Day," "Lettin' The Night Roll," "You Look Like I Need A Drink" and "Somebody Else Will," before his brace of the past year.
On September 25, Moore will release the Live at the Ryman album, recorded at his May 2018 show at the famous Nashville venue. Guests Ricky Skaggs, Chris Janson and the aforementioned David Lee Murphy joined him on the night.
Live At The Ryman is released on September 25. Pre-order it here.
Listen to the best of Justin Moore on Spotify.