Quadrilingual K-Pop Group TRI.BE Release Debut EP
The two-track 'TRI.BE Da Loca' features singles 'DOOM DOOM TA' and 'Loca.'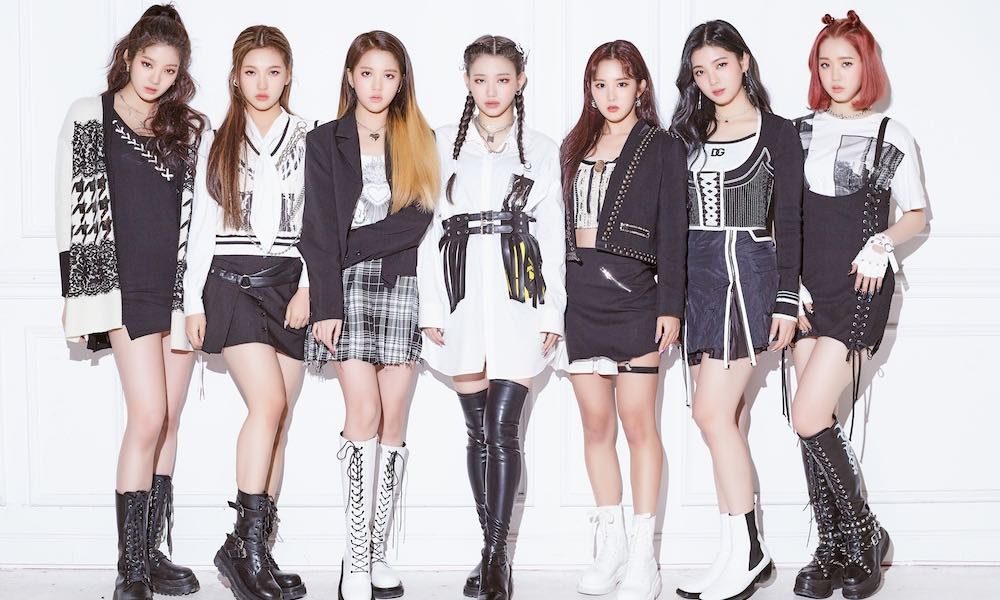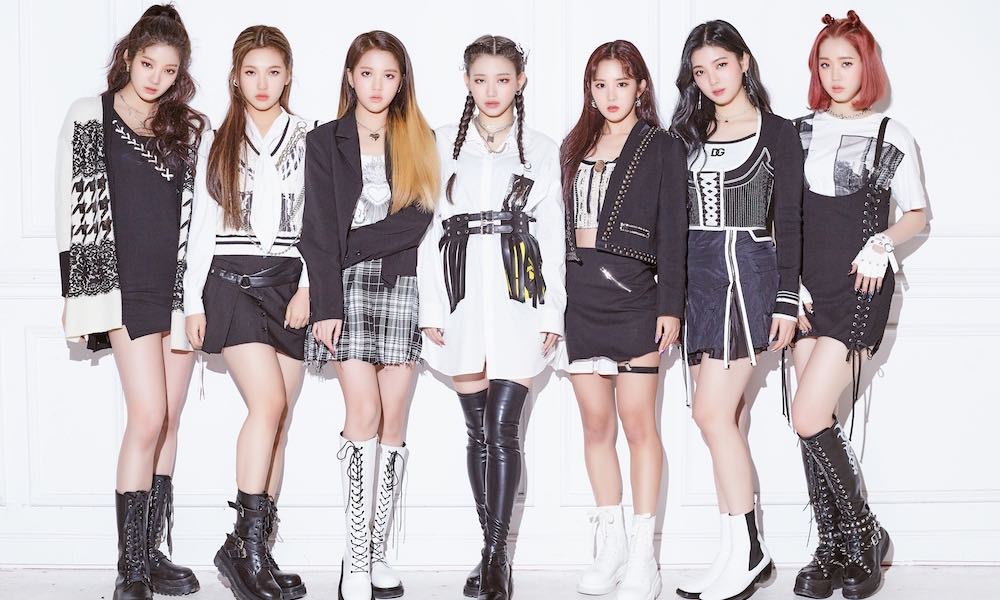 South Korea's first K-pop idol group, TRI.BE – a first-of-its-kind quadrilingual act – are releasing their debut EP, TRI.BE Da Loca. The two-song collection, available today via Republic Records/Universal Music Group Korea, boldly introduces the girl group with their first two singles, "DOOM DOOM TA" and "Loca."
Lead single "DOOM DOOM TA" combines a variety of highly-danceable sonic textures, including future house, Afrobeat, and Moombahton. The high-energy track delivers a message of self-confidence – along with an unshakeable groove. The anthemic "Loca," meanwhile features another massive chant, in which the group's seven members announce themselves. Both songs affirm TRI.BE as a powerful new presence in the K-pop sphere.
In addition to their latest release, TRI.BE also shared a vibrant music video for "DOOM DOOM TA," which showcases each member's distinct personalities, along with some solid dance moves.
Formerly known as LIONGIRLS and TRI.ANGLE, the members of TRI.BE came up with the group's definitive name by combining the words "triangle," which, they say, signifies the most perfect shape, and "being." The name also inspired the group's empowering slogan, "We are perfect as we are." According to an announcement, the group is on a mission to promote self-love and confidence by unapologetically flaunting their key concept of "Girl Swag." Based on TRI.BE's first few songs, that theme will present itself throughout their work.
Formed in 2020, TRI.BE consists of seven multi-national members – Songsun, Jinha, Hyunbin, and Soeun – who all hail from Seoul, plus Kelly and Jia from Taipei, and Mire from Tokyo. The group sets itself apart by singing and speaking in English, Chinese, Japanese, and Korean.
For their first two singles, the group collaborated with one of the most famous K-pop producers in the world, Shinsadong Tiger, whose credits include tracks for BEAST, IU, 4Minute, MOMOLAND, EXID, T-ARA, Apink, and HyunA.
Click here to listen to TRI.BE De Loca.