Kacey Musgraves References 'Forrest Gump' During 'SNL' Performance
The country crossover star provided the soundtrack to the show's new season premiere.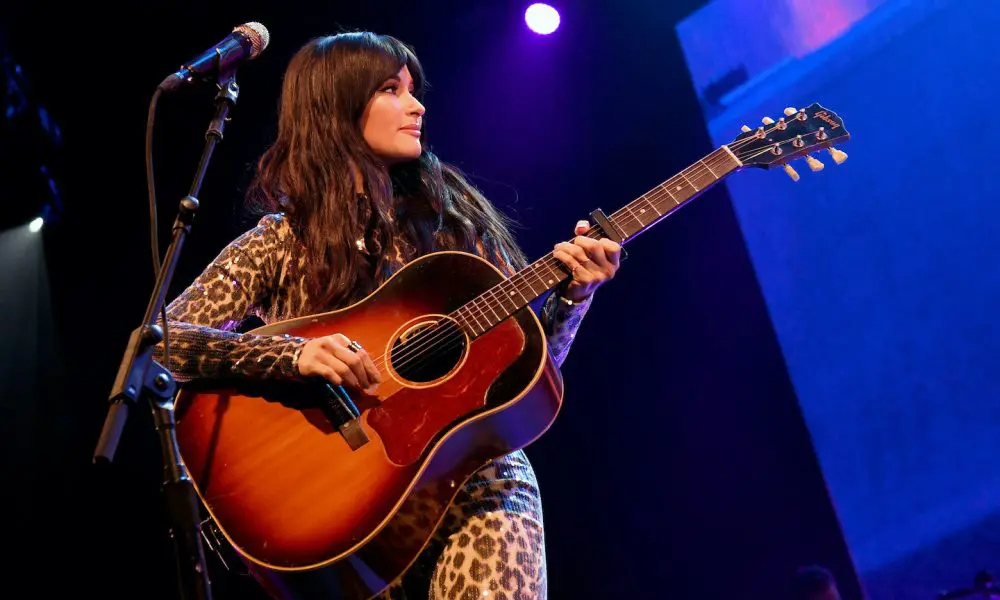 Kacey Musgraves appeared to reference a scene from Forrest Gump during her appearance as the musical guest on SNL last night (October 2).
The country superstar performed two songs on the premiere episode of the show's 47th season, which was hosted by actor and fellow Texan Owen Wilson.
During "justified," Musgraves performed sat on a stool and appeared to be nude behind her acoustic guitar. Shortly after the episode aired, the star tweeted a still from the 1994 Tom Hanks film of a scene where Robin Wright's character Jenny performs Bob Dylan's "Blowin' In The Wind" while naked.
Musgraves played "camera roll" for her second song, which began with a hand holding a polaroid of the artist up to the camera. The performance continued with the musician singing while sat at one side of a table as flickering video projections appeared on the other side.
Both songs feature on the star's latest album, star-crossed, which was described as "a modern-day tragedy in three acts" that "tells an extremely personal journey of heartache and healing." Influenced by the eclectic likes of Bill Withers, Daft Punk, Sade, The Eagles, and Weezer, it explored her sorrow and pain around her divorce. The record was also accompanied by a 50-minute film of the same name, directed by Bardia Zeinali and starring Musgraves, with cameos from Eugene Levy, Princess Nokia, and others.
Star-crossed followed Musgraves' hugely acclaimed 2018 album Golden Hour, which was awarded the Grammys for Album Of The Year and Best Country Album in 2019 and Album Of The Year at the CMA Awards and ACM Awards.
SNL will continue next week with musical guest Halsey performing songs from her recent album If I Can't Have Love, I Want Power. Kim Kardashian West will host the episode. Other musical guests confirmed to appear this month include Young Thug and Brandi Carlile.