Katy Perry Shares Joan Of Arc-Influenced Video For New Single 'Hey Hey Hey'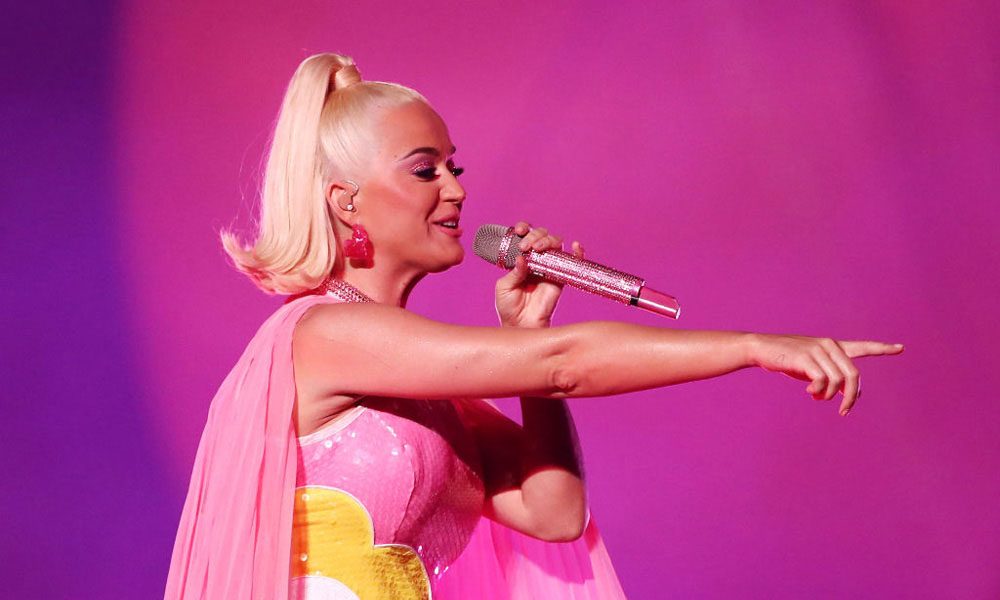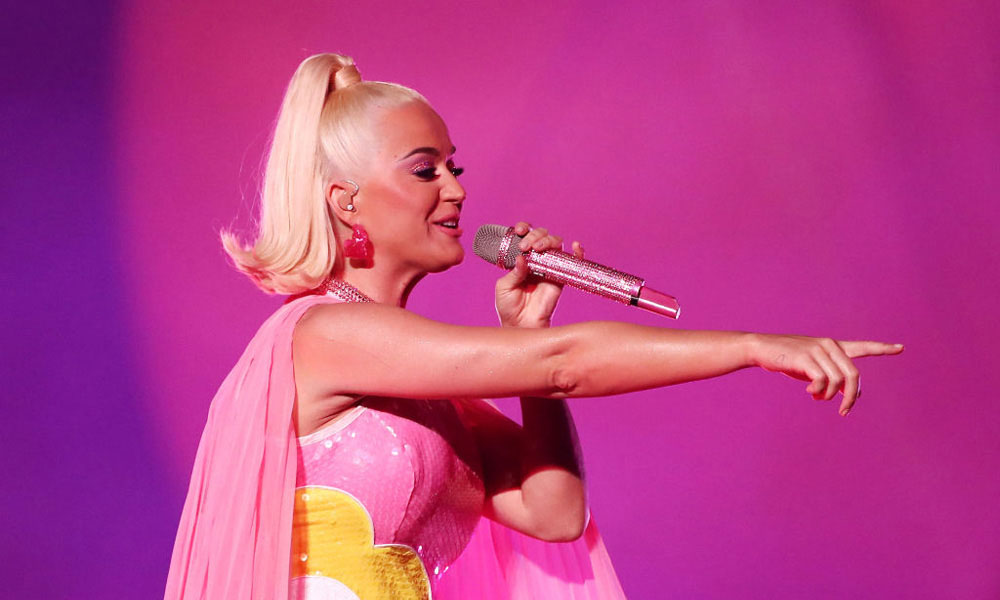 Katy Perry has shared the video for her new single 'Hey Hey Hey. It's a light-hearted video in which the singer plays Marie Antoinette for the selfie era and daydreams of being her own Joan Of Arc.
The new clip follows the 'Swish Swish' singer as she prepares for an ill-fated date with royalty. She wakes up in her mansion (wearing a Mozart T-shirt styled like the Metallica logo), enjoys Starbucks in bed, Face Times with her annoying partner, secures her chastity belt and dresses up in a powdered wig and hoop skirt.
During her date, the 18th century Perry grows bored and starts Face Timing another suitor. Demeaned and irritated, she eventually slaps her companion in the face – leading to her punishment of beheading via guillotine. She daydreams of being her own Joan of Arc and slaying the evil men in her life while the lyrics "You think that I am cracking, but you can't break me" echo in the background. The video has been directed by Isaac Rentz who has previously worked with Linkin Park and Paramore.
Perry posted a clip on her Instagram, with the caption: "After a year of peaks and valleys (remember, it's all a journey), I wanted to end 2017 with a fun, triumphant piece of pop candy. Just think of it as a glam little stocking stuffer from me to you. "Hey Hey Hey" is one of my favorite songs from Witness and for me, it embodies the fighting spirit I always want you to be able to find within yourself, and to see in me."
'Hey Hey Hey' is another highlight from Perry's fifth LP, Witness, which came out in June 2017. In September, the singer launched a massive promotional tour, which continues through August 2018. Last night, she played the last 'Witness' tour date of 2017, finishing up at Miami's American Airlines Arena. The tour kicks off again in 2018, starting on 5 January at the Smoothie King Centre in New Orleans.
Explore Our Katy Perry Artist Page.
Format:
UK English