Keith Urban Shares New Single 'Crimson Blue' From 'Nine Perfect Strangers'
The track appeared in the finale of the Hulu series.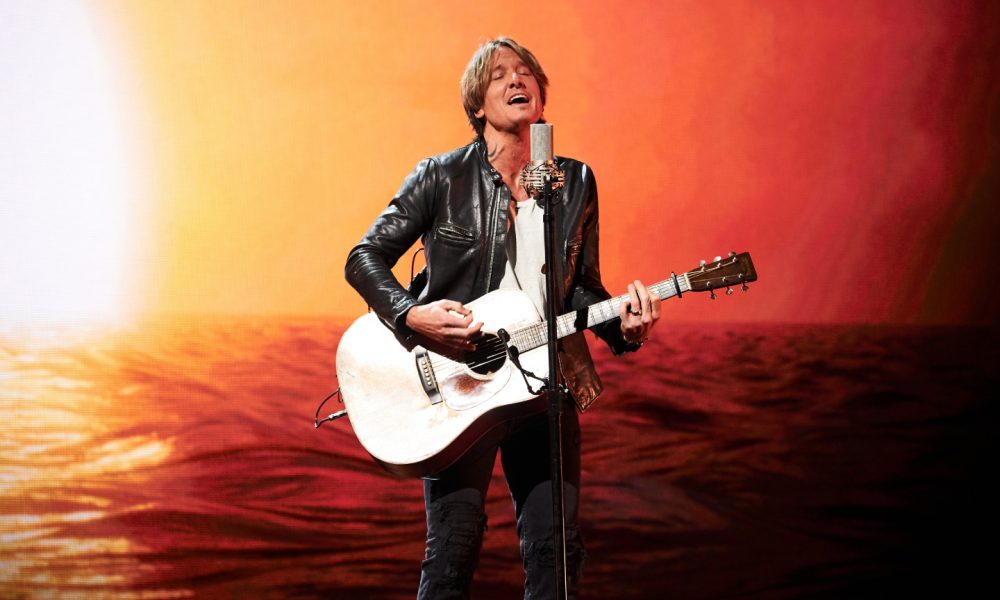 Country star Keith Urban has shared the official audio for his latest release "Crimson Blue." The song appeared in the finale of the Hulu series Nine Perfect Strangers as part of the show's complete soundtrack.
"I never saw the sky crimson blue / Kaleidoscope my eyes shapes and hues / I learned to bend the light easily / I know there's more beyond what I see," Urban sings on the track. "Am I inside a dream or wide awake? / If I can find the key, would I escape? / Caught in between the ledge and letting go / Nothing's the way it was anymore."
"Crimson Blue" was written by Urban in collaboration with Sean Small, BRELAND, and Sam Sumser. Urban, Small, and Sumser also served as producers on the track.
Released through Capitol Records Nashville, the song marks Urban's second release of the year. The song follows his latest single "Wild Hearts" released in late August. In 2020, the singer shared his album The Speed of Now Part 1 which featured the singles "One Too Many," "Tumbleweed," "Change Your Mind" and "Superman." The album landed as Urban's seventh No.1 album on the country charts.
Nine Perfect Strangers finds Academy Award winner Nicole Kidman in the lead role alongside A-list co-stars Melissa McCarthy, Michael Shannon, Luke Evans, Asher Keddie, Samara Weaving, Melvin Gregg, Tiffany Boone, and more. Kidman, who is married to Urban, portrays the leader of an experimental wellness retreat.
"We have a song that we're going to use in the title credits at the end of the last episode. It's an amazing show. I can't wait for people to get to see it because the journey is absolutely extraordinary," Urban told Australia's Sunrise. "All of these nine people's lives all flowing throughout the series is incredible. I'm really, really glad to be a part of it."
The limited series is set to wrap with its eighth episode which premieres on Wednesday, September 22.