Keshi Premieres 'ANGOSTURA' Music Video From Newly Released Debut Album 'GABRIEL'
For Keshi, being an artist 'is about understanding the ins and outs of a world that you build for someone to listen to and live inside.'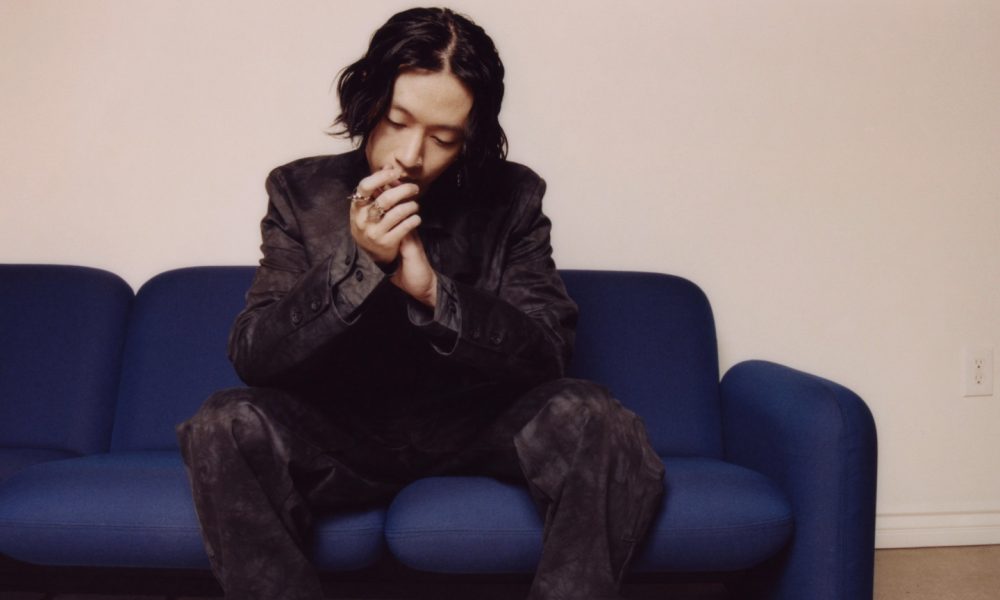 Alternative singer and songwriter Keshi has shared his long-awaited debut album GABRIEL, out now via Island Records. The project arrives alongside the premiere of the Joshua Valle-directed music video for its latest single "ANGOSTURA."
The video centers Keshi in an atmospheric collection of sets as he delivers lyrics about escaping into the night over a thumping beat, singing: "Pour me up another let it go, I / Kick it with my brothers and it's alright / I just want a lover for the whole night."
"ANGOSTURA" joins the previously released singles "SOMEBODY," "TOUCH," and "GET IT" in offering up a visual taste of GABRIEL as a fully conceptualized debut album.
"I started thinking about how being an artist is more than being a songwriter, being a singer, and even more than being a producer," Keshi said of the process of creating GABRIEL. "It's about understanding the ins and outs of a world that you build for someone to listen to and live inside. That was really important for me to understand my musical journey."
The album was written and recorded between Keshi's hometown of Houston and the creative center of Los Angeles as he linked up with Baltimore producer and songwriter Elie Rizk. GABRIEL makes use of the artistic growth, both vocally and lyrically, fostered over the half-decade the musician has been building his bolstering discography of singles and carefully crafted EPs. A labor of love, the album's title comes from Keshi's belief that naming an album isn't dissimilar to naming a child.
Next month, Keshi will kick off an expansive world tour launching on April 7 with three shows at Lafayette in London. The trek will make stops in Glasgow, Dublin, Amsterdam, Berlin, and more before the singer heads to North America in May where he'll perform in Dallas, New York, Toronto, Seattle, Los Angeles, and more. Ticket information can be found on the official Keshi website.