Rising Artist keshi Shares 'Somebody' From Upcoming Debut Album
'I felt like it was time to shift the tone to something more well rounded.'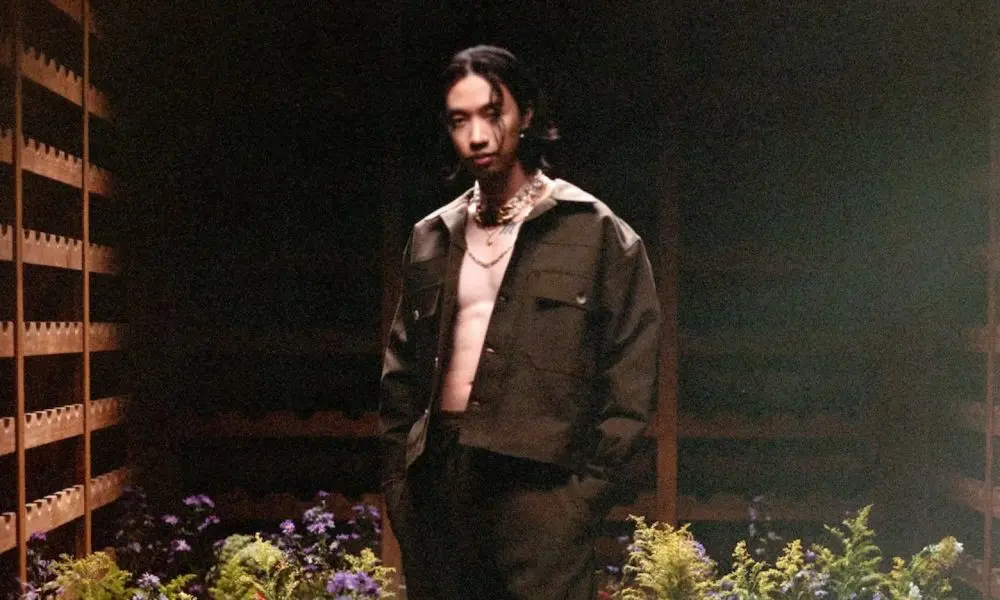 Rising alternative pop artist keshi has shared his latest single "SOMEBODY" as the first official taste of his upcoming debut album. The project, to be released via Island Records next year, will find the Houston musician crafting a seamless blend of pop and lo-fi.
"With 'SOMEBODY' and the upcoming album as a whole, I felt like it was time to shift the tone to something more well-rounded," keshi shared in a statement. "It all exudes a newfound confidence that I think fans will be refreshed to hear and see in all the new videos."
"SOMEBODY" arrives with a sensual music video directed by Sebastian Sdaigui. The visual sets keshi and a crew of guests in a larger-than-life mansion. Most of the furniture is draped in plastic coverings and there are ghastly moments where a mysterious fog surrounds the singer as lightning strikes outside the floor-to-ceiling windows.
"SOMEBODY" was produced by Elie Rizk, who will helm the album as executive producer. keshi first teased the single on TikTok back in May before offering a preview in June and finally coming around to release the song. The track represents a shift from keshi's normal lowercase stylization of his song titles as he embarks on a new era of his artistry.
More recently, keshi appeared on the soundtrack to Shang-Chi and the Legend of the Ten Rings with the track "War With Heaven." The song appears towards the end of the soundtrack and has amassed over 6.7 million streams on Spotify since its release.
"In the past, like for the trilogy record and THE REAPER, I would pinpoint something that happened in my life or in a friend's life, so there was a specific event. It felt like I was storytelling a little bit," keshi told fans during a recent conversation on Discord. "With this record, I approached it differently in the sense that it was like a culmination of feelings. Feelings about how I feel about keshi and being able to live this crazy dream out. But also, there are sacrifices and trades that you have to make. It's about my wrangling with that."