Kings Of Convenience's 'Quiet Is The New Loud', 'Riot On Empty Street' Albums Set For Vinyl Reissue
Originally released in 2001 and 2004, both titles received acclaim, with The Guardian praising the band's " warm melodies and exquisitely detailed ruminations."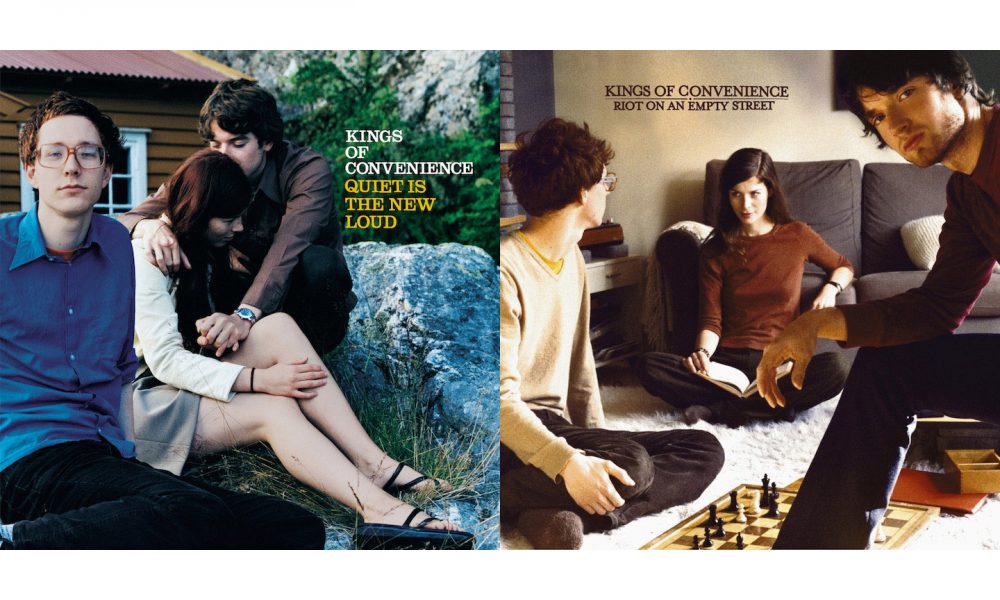 Norwegian duo, Kings Of Convenience are to reissue their acclaimed debut and second albums Quiet Is The New Loud and Riot On An Empty Street on vinyl on December 17.
The re-pressing of these two albums comes as demand grows for the records on vinyl following the announcement of their recently released first new album in 11 years, Peace Or Love earlier this year.
Quiet Is the New Loud was originally released on January 29, 2001 and is the duo's debut album. Upon release the album was met with critical acclaim with Q Magazine saying "There's lashings of charm in the way the songs unfurl, touch upon an array of ethereal womenfolk and end, having gone nowhere much, but prettily", Rolling Stone saying "Produced by Ken Nelson, who was also responsible for Badly Drawn Boy's Bewilderbeast, Quiet Is the New Loud is equally praiseworthy, as the band conjures up the spirit of Nick Drake with eerie precision" while PopMatters heaping praise on their unique songwriting style "They also have a swell way with a tune, constructing deceptively simple melodies that lodge themselves effortlessly into your head".
Winning A Battle, Losing The War
Quiet Is the New Loud features the singles "Winning a Battle, Losing the War" and "Toxic Girl". The album is certified Silver in the UK and Gold in the band's native Norway.
Riot On An Empty Street is the duo's second album. Originally released June 21, 2004 it features two song collaborations "Know-How" and "The Build-Up" with Canadian musician Feist. The album peaked at number two in Norway and number three in Italy (staying in the chart for a year) and is certified Silver in the UK.
Once again, it was met with critical acclaim upon release with The Guardian saying "This new album picks up exactly where the Kings left off, with warm melodies and exquisitely detailed ruminations", Billboard calling it "One of the prettiest albums of the year" and Rolling Stone and Q Magazine once again heaping praise on them by saying "Shimmers with melancholy beauty" and "Sweet, nostalgic and relishing the strength of words softly spoken" respectively.