KISS's 'End Of The Road' Voted Pollstar's Highest-Grossing US Hard Rock/Metal Tour Of 2019
It has also been reported today that Van Halen singer David Lee Roth will open for KISS on the 2020 North American leg of the 'End Of The Road' tour.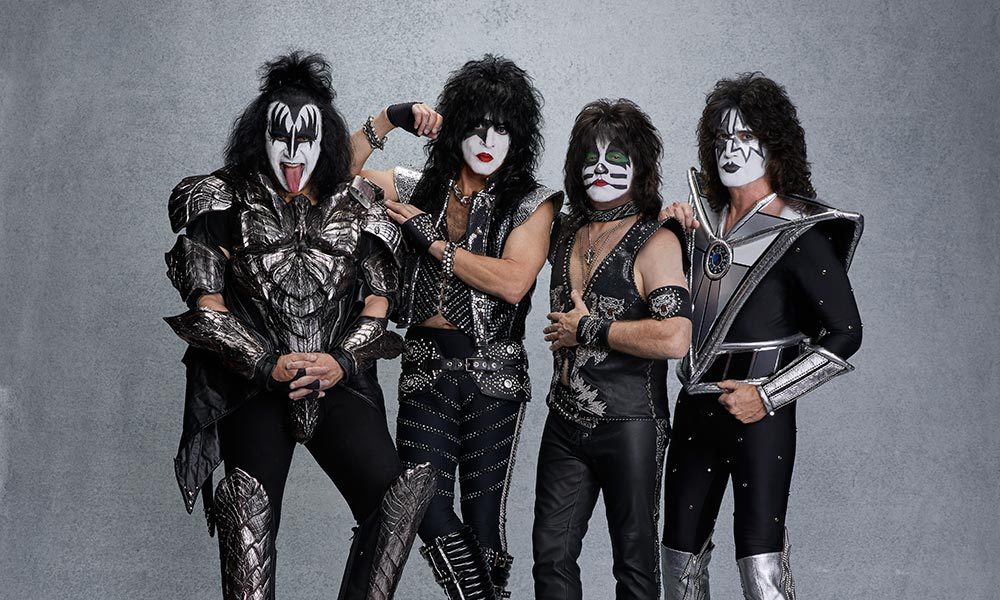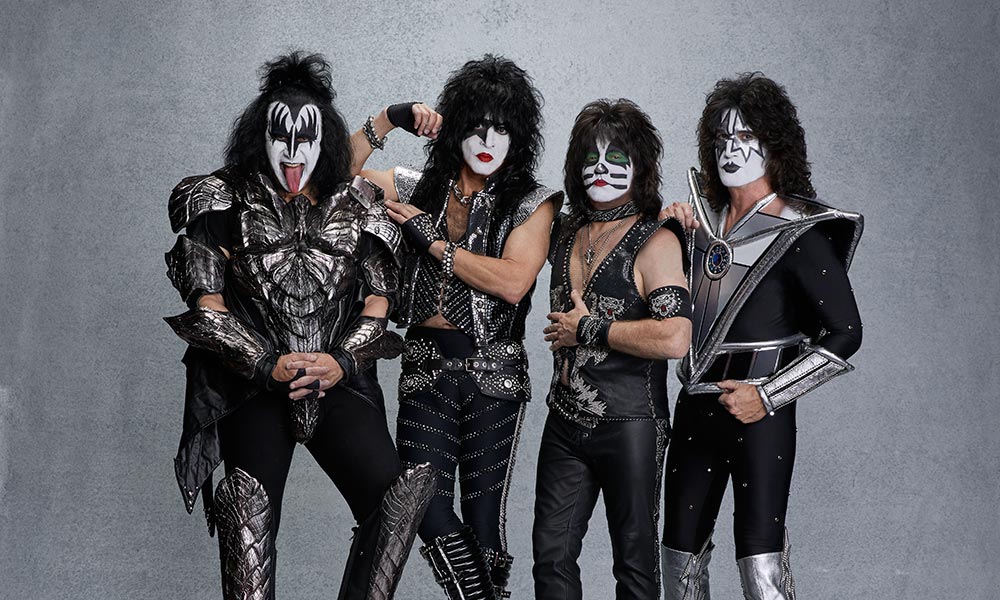 According to a new report in music industry publication Pollstar, KISS were the highest grossing hard rock/metal band in North America from November 2018 to November 2019. Overall, the band – who kicked off their 'End Of The Road' farewell tour on 31 January – sold $89.8 million worth of tickets for 74 reported concerts.
In the same Pollstar report, Metallica were the top-grossing hard rock/metal band in the world during the same period. During that 12-month spell, the group sold $179 million worth of concert tickets for its 48 reported shows around the globe.
Pollstar also revealed Iron Maiden's ongoing 'Legacy Of The Beast' tour also did strong business, as its 44 stops during the reporting period grossed $49.5 million. All but six of those shows took place in North America, where the band's average attendance was more than 13,000.
Also in KISS news, it has been reported that Van Halen singer David Lee Roth will open for KISS on the 2020 North American leg of the 'End Of The Road' tour.
The Memorial Coliseum in Fort Wayne, Indiana said that Roth had been added as a special guest to the last leg of the 'End Of The Road' tour that will stop in Fort Wayne on Sunday, 16 February 2020.
"David Lee Roth will bring his exciting stage show featuring a twin guitar big rock sound and a set list of classic hits and future energy," the Memorial Coliseum said.
KISS's North American dates kick off on 1 February in Manchester, New Hampshire, and run through to 2 October in Fort Worth, Texas. The trek will consist of two legs, with gigs in South America and Europe taking place in between.
The Van Halen frontman is scheduled to play a nine-show residency at the House Of Blues in Las Vegas in January and March, but none of those shows conflict with the KISS dates. Roth will also appear at the Epicenter festival in Charlotte, North Carolina on 1 May.
In a recent interview with the KSHE 95 radio station, Roth confirmed that he will play additional shows beyond his Vegas residency.
"Once we get this up and rolling, then, of course, we're going to start to take this out on the road," he said. "I think I'm the face of Van Halen from this point on, and we take it as seriously as all you listening to it. Yeah, there's a lot of smile and style to it, but there's a lot of, 'We really, really have to mean it in the notes and what we do in the subtext of the lyrics.' It's the sound of several generations on one big prison break. We're up there on stage to work it."
Listen to the Best of KISS on Apple Music and Spotify.
Format:
UK English