Lady Gaga Teases Trailer For New Netflix Doc 'Five Foot Two'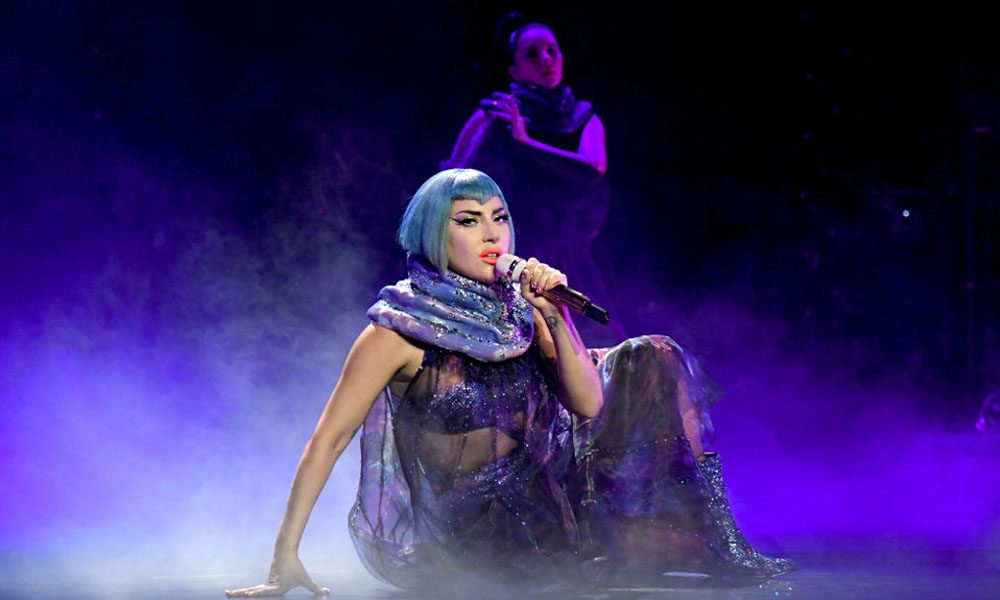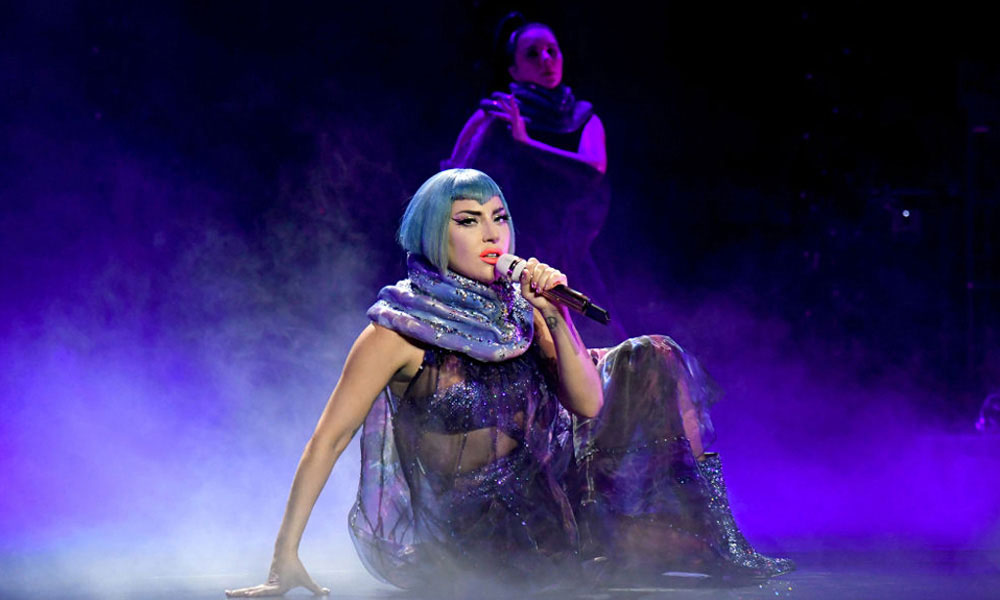 Lady Gaga has teased a new trailer for her upcoming Netflix documentary, Five Foot Two. In the revealing footage, we get a glimpse of what life is like for the experimental superstar—a particularly up-close-and-personal portrait of the past few years during which she launched her album Joanne and prepared for her Super Bowl half-time show.
The clip is a real pop tableau—quick snippets of Lady Gaga as she works on the album, hangs out with Florence Welch and Mark Ronson and Donatella Versace, rides in a convertible, gets a tattoo, gets a medical injection, rides in more convertibles, and pumps up her Super Bowl dancers. And it's all set to a rather ominous score, a rippling buzz that starts out on the Mica Levi side, then morphs into a Hans Zimmer–esque blowout.
GAGA: FIVE FOOT TWO | Teaser [HD] | Netflix
"You can use none of that footage," she says with a giggle at one point, knowing full well that the footage is definitely making the final cut. On Instagram, she released a snippet of that particular moment, where she is seen chatting with a friend, speaking candidly about her fractious relationship with Madonna.
"I admire her always and I still admire her, no matter what she might think of me," Gaga says.
The trailer strays away from revealing anything too personal, mostly focusing on the highlights of the year in Lady Gaga world and the funny traditions of pop stardom, such as when she goes to a Walmart store and rearranges the CDs so that Joanne lines the shelves, blocking out all the other releases. There are also no new details about the heart-rending doc snippets Gaga previously featured on her Instagram page, including one in which she sits sullen in a doctor's office, fending off some mysterious pain, and another where she tearfully ruminates on the pitfalls of pain.
Five Foot Two, directed by Chris Moukarbel, will no doubt reveal it all when the documentary drops on Netflix on 22 September 2017.
Explore Our Lady Gaga Artist Page
Format:
UK English