Lauren Spencer Smith Shares Video For 'Best Friend Breakup'
The visual was directed by Boni Mata.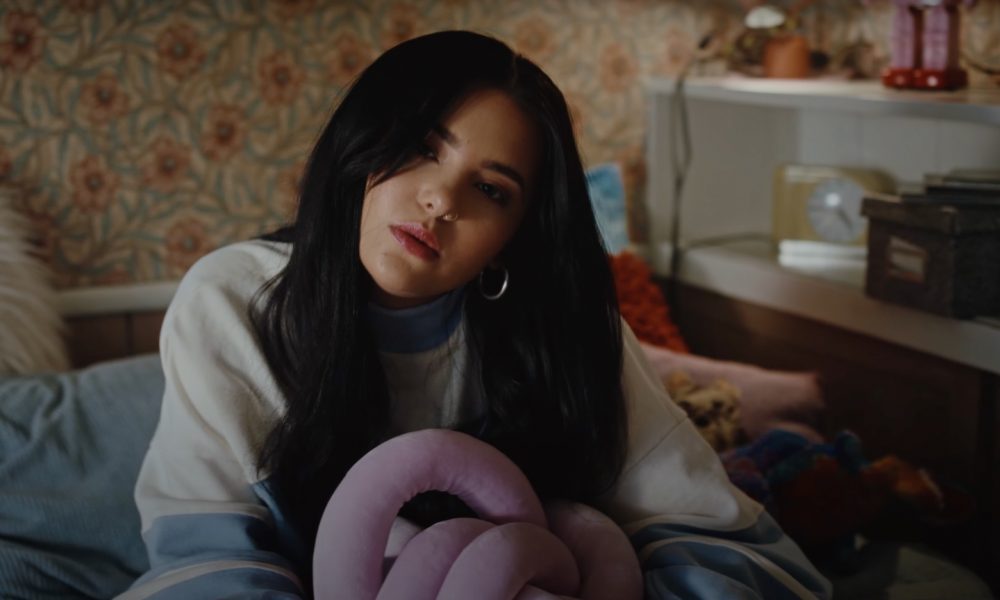 Lauren Spencer Smith has shared the official video for her latest single, "Best Friend Breakup." It's an anthem for a falling out among best friends, an experience simultaneously personal to Lauren and universally understood.
With "Best Friend Breakup," Smith continues her streak of sharing songs that make her fans feel understood. Lauren's brand of music is like a hug from a friend at the time it's needed most.
Lauren Spencer Smith - Best Friend Breakup (Official Video)
In the video, Lauren is in her bedroom reflecting upon the best friend breakup she experienced. The visual, directed by Boni Mata, complements the tone of the single with Lauren's breathtaking voice juxtaposed against the heartbreak she's going through. Lauren made her TV debut of "Best Friend Breakup" on The Late Late Show with James Corden.
Lauren had an impressive 2022 with nearly one billion global artist streams. "Fingers Crossed" catapulted her onto the charts and has earned her RIAA Platinum Certification. She followed "Fingers Crossed" with equally emotive pop ballads "Flowers," and "Narcissist," performances on The Tonight Show Starring Jimmy Fallon, the 2022 MTV VMAs, Dick Clark's New Year's Rockin' Eve, and more.
"Flowers" also earned RIAA Gold Certification. Lauren was nominated as a Best New Artist and performed at the People's Choice Awards 2022 and Apple Music selected her as one of their "5 Breakthrough Artists Of 2022." She has earned praise for her versatility, from both her powerhouse vocals to her detailed songwriting.
When she steps up to the microphone, the Vancouver Island singer and songwriter shares the kinds of stories typically only traded by best friends long after the sun goes down. Her unfiltered feelings resonate just as loudly as her stunning vocals do, tracing life's ups, downs, and everything in between with sharp lyrics and even sharper melodies.
Lauren was honored with two 2023 JUNO Award nominations, Artist of the Year and Fan Choice, and will properly introduce herself on her forthcoming full-length debut album, to be released via Island Records/Republic Records.