Legendary Jazz Label Blue Note Announces 80th Anniversary Year Of Celebrations
The landmark will include a documentary film, live events, vinyl catalogue reissues, branded apparel, art prints and much more.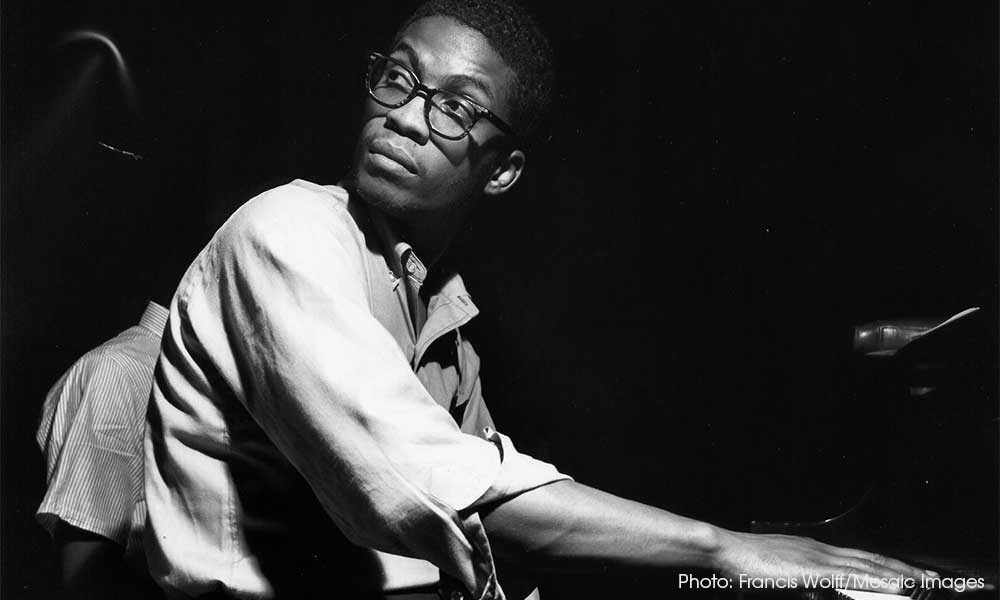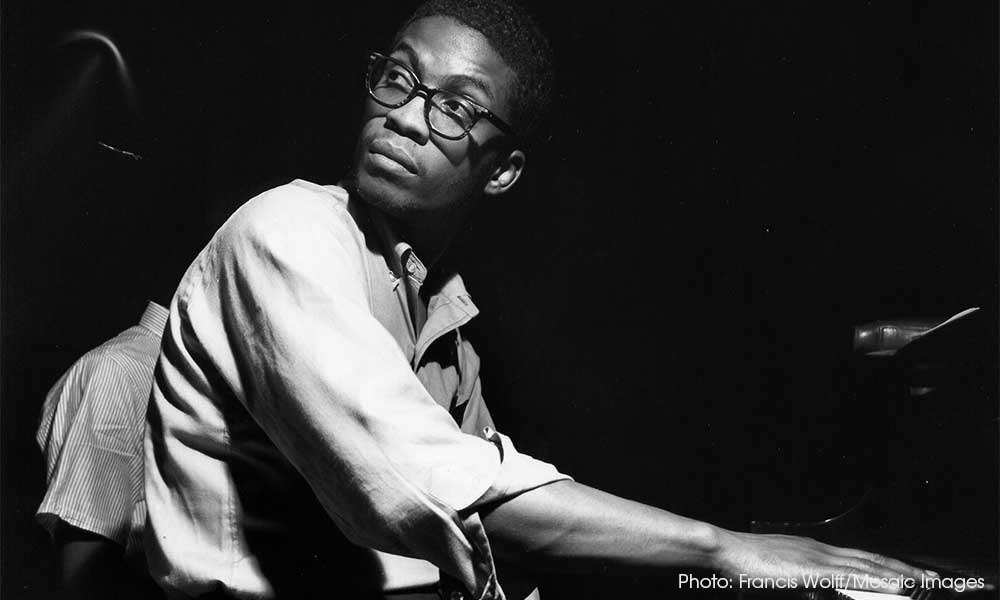 Legendary jazz label Blue Note Records today announces hugely extensive plans to mark its 80th anniversary throughout 2019. These will include vinyl catalogue reissues, the Blue Note Review box set subscription series, a documentary film and live events, as well as branded apparel, art prints of classic Blue Note imagery, streaming initiatives and more.
It was on 6 January 1939 that Alfred Lion, a German immigrant and jazz devotee, produced his first recording session in New York City with a pair of boogie-woogie pianists. In so doing, he founded the label that has become synonymous with jazz itself. Since then, Blue Note has steered and represented every aspect of the genre's ever-evolving history, including hot jazz, boogie-woogie, swing, bebop, hard bop, post-bop, soul jazz, avant-garde and fusion.

Since its relaunch by then label head and jazz visionary Bruce Lundvall in 1984, Blue Note has gone on to further pre-eminence as the leading label dedicated to documenting the thrusting contemporary jazz scene. It has been under the inspired leadership of label president Don Was since 2012.
The Blue Note Monthly series now offers a special edition playlist on Apple Music and Spotify, honouring the label's legacy with a catalogue overview starting with that initial session, featuring Albert Ammons. It includes Blue Note's first "hit," Sidney Bechet's 1939 recording of 'Summertime,' as well as such landmarks as John Coltrane's 'Blue Train' and Art Blakey & the Jazz Messengers' 'Moanin". Current stars of the label such as Charles Lloyd, Ambrose Akinmusire, Brian Blade, Terence Blanchard, Robert Glasper, Norah Jones, Gregory Porter and Kandace Springs are also featured.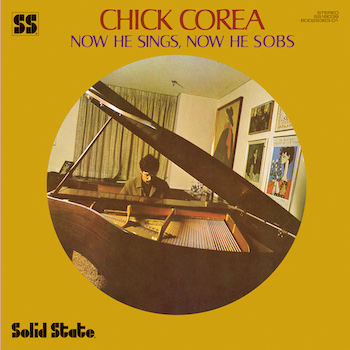 Highlights of the 80th anniversary programme will include:
Tone Poet Audiophile Vinyl Reissue Series: "Tone Poet" Joe Harley. the co-founder and co-producer of the much-admired Music Matters audiophile vinyl series—is the producer of this new series of all-analogue, 180g audiophile vinyl reissues, mastered from the original master tapes and presented in deluxe gatefold packaging. Tracks handpicked by Harley include lesser-known Blue Note gems, standout tracks of the modern era and albums from other labels under the Blue Note catalog. The first two albums in the Tone Poet series, Wayne Shorter's Etcetera and Chick Corea's Now He Sings, Now He Sobs will be released on 8 February and can be pre-ordered at the above links.
Blue Note 80 Vinyl Reissue Series: Curated by Don Was and Cem Kurosman, this series of vinyl releases in standard packaging feature albums grouped by themes: Blue Note Debuts, Blue Grooves, Great Reid Miles Covers, Blue Note Live and Blue Note Drummer Leaders. Releases will begin in April.
Blue Note Review: The second edition of the vinyl box set subscription series Blue Note Review: Volume Two – Spirit & Time is currently available at bluenotereview.com. Curated by Was, it brings together the company's past, present and future of Blue Note, celebrating the late-career albums of jazz titan Tony Williams with a tribute album by current drummers; audiophile reissues of Africaine by Art Blakey and the Jazz Messengers and Patterns by Bobby Hutcherson; the book Spirit & Time: Jazz Drummers On Their Art; the zine Out of the Blue; a set of Topps Blue Note Trading Cards; and a Blue Note carbon fibre anti-static record brush. The third edition of the Blue Note Review will focus on the Blue Note legacy, to mark the 80th anniversary.
Vinyl Me, Please x Blue Note 80 Series: This partnership with the record club Vinyl Me, Please will offer an exclusive Blue Note vinyl reissue series, with six titles curated by Was spanning the many eras of Blue Note history. Pre-orders of the series will begin early in the year.
Jazz Classics Blue Note Edition on Spotify: Spotify's dedicated Blue Note Records playlist, which now has more than 100,000 followers, has been expanded to 80 tracks to coincide with the landmark anniversary.
Blue Note 80: The Finest In Jazz Since 1939 on Apple Music: An 80-track tour through Blue Note history features on Apple Music's bespoke guide.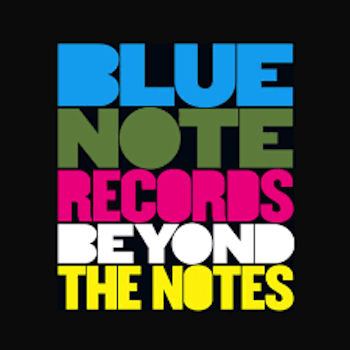 Blue Note Records: Beyond the Notes Documentary: This film by director Sophie Huber', which premiered at last year's Tribeca Film Festival, will receive wider distribution in 2019, with theatrical runs and festival showings until spring; TV broadcasts and streaming premieres from the summer; and a DVD release in the autumn. More information at bluenoterecords-film.com.
Canvas Art Prints of Classic Blue Note Album Covers and Photographs: Blue Note and uDiscover Music have launched a series of archival-quality, framed canvas prints in dynamic scale, capturing the storied album cover designs of Reid Miles and the photography of Francis Wolff. Aming the cover art featured are Art Blakey's Free for All, Dexter Gordon's Gettin' Around, Freddie Hubbard 's Hub-Tones, Kenny Burrell's Midnight Blue and more. You can find them here.
Blue Note X G-SHOCK G-STEEL Timepiece: Blue Note are teaming up with G-SHOCK for the release of a Blue Note branded G-STEEL watch.
Blue Note 80th Anniversary Tour: Autumn 2019 will see a triple bill of current Blue Note artists, Kandace Springs, James Francies and new signing James Carter, launching a tour of performing arts centres around the US.
Blue Note At Sea: The already sold-out 2019 cruise will set sail to the Caribbean on 26 January, returning on 2 February. Hosts Don Was, Robert Glasper and Marcus Miller will introduce such performers as Terence Blanchard, José James, Kandace Springs, R+R=NOW, Jason Moran, Kurt Elling, Cecile McLorin Salvant and the Jazz at Lincoln Centre Orchestra with Wynton Marsalis. Also during the cruise, there will be conversations on the history of Blue Note, screenings of the Blue Note Records: Beyond the Notes documentary and special performances to celebrate the label's legacy.
Blue Note Tent at Monterey Jazz Festival: The popular feature of the famous festival will return in September with anniversary programming, including special artist conversations and performances, a screening of Blue Note Records: Beyond the Notes and more.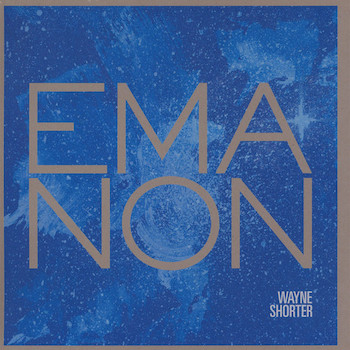 Blue Note GRAMMY Nominations: Blue Note has five nominations in five different categories at the 61st Grammy Awards, taking place on 10 February. These are the Wayne Shorter Quartet's Emanon (Best Jazz Instrumental Album), Marcus Miller's Laid Black (Best Contemporary Instrumental Album), Chris Dave and the Drumhedz (Best Urban Contemporary Album) and two nominations for Gregory Porter's Nat King Cole & Me (Best Traditional Pop Vocal Album) featuring Vince Mendoza's arrangement of 'Mona Lisa' (Best Arrangement, Instruments and Vocals).
Blue Note's Best of 2018: Three Blue Note albums featured atop critics' year-end lists. Wayne Shorter's Emanon, Charles Lloyd & the Marvels + Lucinda Williams's Vanished Gardens and Ambrose Akinmusire's Origami Harvest were named Best Albums of 2018 by The New York Times, NPR Music, Rolling Stone, GQ, Paste, Slate and others.
Format:
UK English