'Blue Note Review Volume Two' Offers More Vintage And Modern-Day Treasures
The new release follows the sellout success of the first volume and is again curated by Blue Note president Don Was.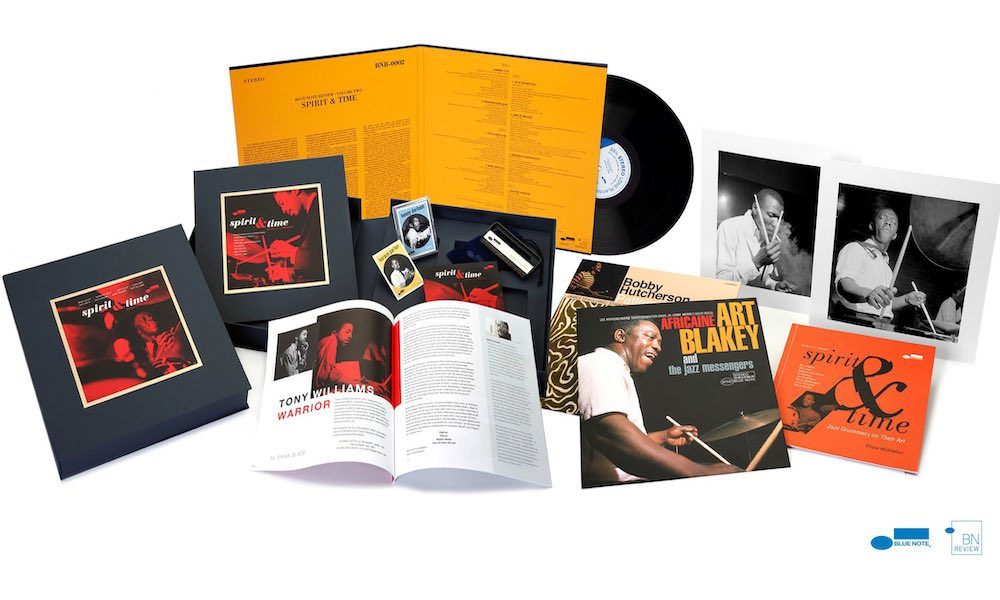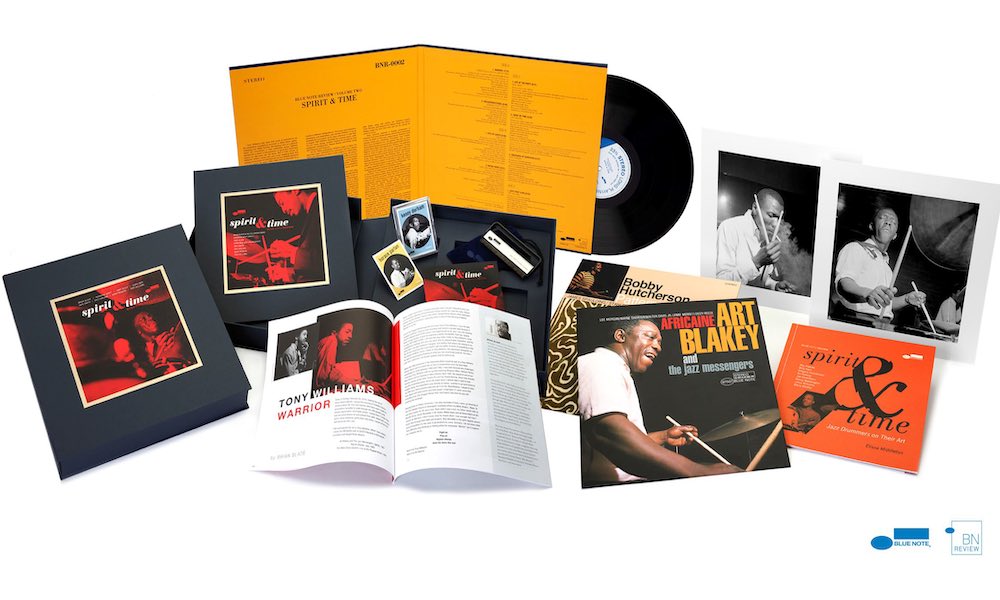 Blue Note Records has announced Blue Note Review: Volume Two – Spirit & Time, the second edition of the storied jazz label's vinyl boxset subscription series. It follows the sellout success of the first volume and is again curated by Blue Note president Don Was, this time with its limited edition production increased to 2,000 sets.
Orders of Spirit & Time are available to subscribers and new customers now for $200, exclusively at bluenotereview.com. The set will begin shipping to members in early December. You can watch a trailer for the new release here:
Blue Note Review: Volume Two – Spirit & Time (Official Trailer)
Jazz bible DownBeat has already said of the second volume in the series that it "is filled with audio and visual treasures." Blue Note Review: Volume One – Peace, Love & Fishing was described by Forbes as "a bridge between the label's past and future" and by the Denver Post as "a labour of love aimed at the serious music enthusiast." JazzTimes added that Volume One "offers collectors a real Christmas morning feeling."
As before, the new edition is an exclusive collection combining new recordings and time-honoured treasures from the Blue Note vaults, augmented by unique physical items capturing Blue Note's cool aesthetic in numerous ways. The new music will only be available in the Review, and not on streaming services or digital download sites; none of the items in the set will be sold separately.
In response to feedback from subscribers, the new set includes even more music, with the addition of a second classic catalogue title. Additionally, the "Tone Poet" Joe Harley, the co-founder and co-producer of the acclaimed Music Matters audiophile vinyl series, has been brought on board to supervise the vinyl mastering and manufacturing of the reissues and new compilation.  All the music in the second edition was mastered for vinyl by Kevin Gray at Cohearent Audio and the vinyl was manufactured at Record Technology Incorporated (RTI).
Blue Note Review: Volume Two – Spirit & Time features an exclusive new compilation album on 2-LP, 180g vinyl (CD version also included) of current drummers from the Blue Note roster and beyond including Brian Blade, Kendrick Scott, Tony Allen, Chris Dave, Nate Smith, Eric Harland, and Rob Turner (of GoGo Penguin).
They pay tribute to the great Tony Williams by reinterpreting his compositions from the six albums he made for Blue Note between 1985 and 1992: Foreign Intrigue, Civilization, Angel Street, Native Heart, The Story Of Neptune and Tokyo Live. The compilation culminates with a previously unreleased recording of Williams' quintet performing his 'Juicy Fruit,' taken from the 1992 concerts that produced the Tokyo Live album.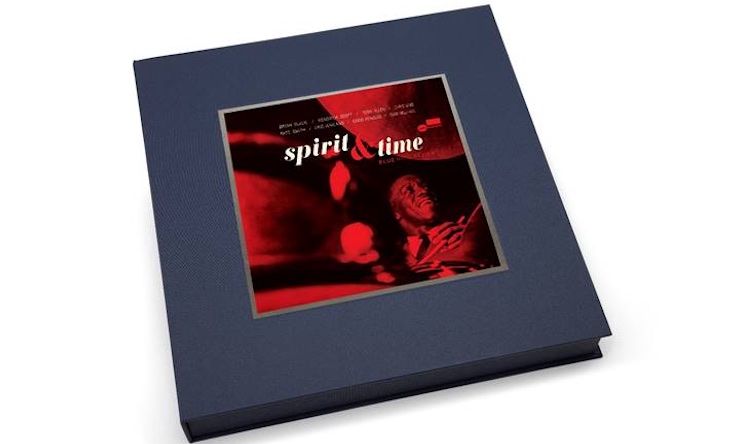 Also featured is an all-analog, 180 gram vinyl audiophile reissue of Art Blakey & the Jazz Messengers' Africaine album, including Lee Morgan, Wayne Shorter, Walter Davis Jr. and Jymie Merritt. Recorded on 10 November 1959,  the LP wasn't released until 1979. The session marked Shorter's first record date with the Jazz Messengers and included two of his compositions, 'Africaine' and 'Lester Left Town.'
Continuing the mouth-watering Spirit & Time contents list, there's an all-analog, 180 gram vinyl audiophile reissue of Bobby Hutcherson's Patterns album, featuring James Spaulding, Stanley Cowell, Reggie Workman and Joe Chambers. The set was recorded on 14 March 1968, but not released until 1980. Four of the six compositions were written by drummer-composer Chambers, a key collaborator of Hutcherson's throughout the 1960s.
Two 12x12 lithographs of Art Blakey and Elvin Jones by photographer and Blue Note co-founder Francis Wolff are in the collection, as is a set of 20 Topps Blue Note Trading Cards based on Topps' 1959 Baseball Trading Cards. These feature such artists as Thelonious Monk, Horace Silver, Dexter Gordon, Lee Morgan, Grant Green, Hank Mobley, Freddie Hubbard, Dr. Lonnie Smith, Charles Lloyd and Robert Glasper.
There's an edition of Out Of The Blue magazine featuring pieces edited by Elissa Middleton, including an essay on Tony Williams by Brian Blade; a conversation between Billy Hart and Victor Lewis about Williams; a portrait of Bud Powell by Tony's wife Colleen; a poem by Jack Grapes; a comic drawn by Keith Henry Brown about an encounter between Art Blakey and Freddie Hubbard as told by Terence Blanchard, and more.
The book Spirit & Time: Jazz Drummers On Their Art, edited by Elissa Middleton, features insights from drummers about their craft, taken from conversations that Middleton has had with such jazz greats as Roy Haynes, Billy Hart, Joe Chambers, Barry Altschul and Kenny Washington. The final item in Blue Note Review: Volume Two – Spirit & Time, to suit all record connoisseurs, is a Blue Note carbon fibre anti-static record brush.
Blue Note Review: Volume Two – Spirit & Time is available to order by subscribers and new customers exclusively at bluenotereview.com.
Format:
UK English