Little Big Town's Surprise Pact With Pharrell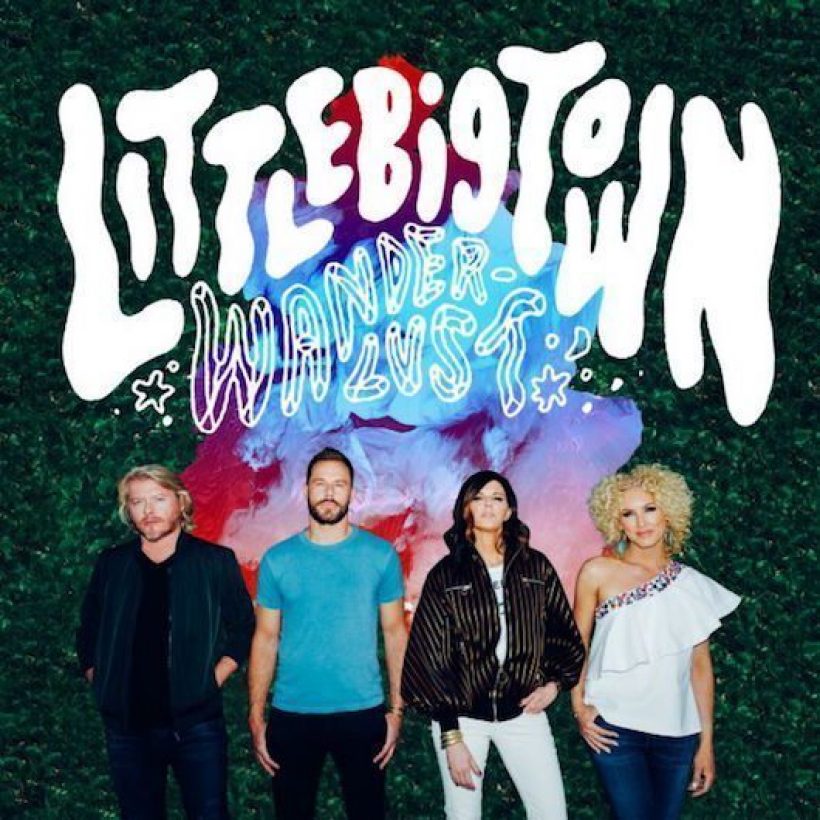 Hit country quartet Little Big Town have been talking about their eyebrow-raising collaboration with hot R&B-pop producer-artist Pharrell Williams. Their incongruous "blind date" collaboration in a Nashville studio from January onwards, and then in subsequent writing sessions in Los Angeles, has produced the surprise eight-track album Wanderlust, released last Friday (10).
The band's Karen Fairchild says that they went into the project with few expectations and an old-fashioned spirit of adventure — and readily admits that it will surprise their core country supporters. "It's not a country record. And it's not like anything we've ever done," she told Billboard.
"It's fun to be spontaneous and put it out there to the fans, because we want to, and not to overthink it, but just because it has brought us a lot of joy, and we think it will for them as well. So why not? We're going with our gut and putting it out there. It's just music, you know?"
Williams flew in to write with LBT for a couple of days in January, and the sessions were so intriguing to both parties that they reconvened for several more writing dates together, both before and after the group's Vocal Group of the Year victory at the ACM Awards in April.
"He loves southern harmonies — he's from Virginia — and is a big fan of country music," says Fairchild of Williams. "He's good at anything, and such a joy to be around. This music is fun and inspiring, and very hopeful for what's going on in our crazy world these days. Hopefully it'll bring a lot of smiles and dancing to people."
Fairchild adds that the group have also been back in the studio with producer Jay Joyce, working on the group's next country album, to follow 2014's hugely popular Pain Killer.
Listen to Wanderlust on Spotify
Explore our dedicated Little Big Town Artist Page
Format:
UK English