Little Steven Shares Two New Videos And Digital 'Revolution' Reissue
The videos are for 'Love Again' and a recent live performance of Bruce Springsteen's Tucson Train.'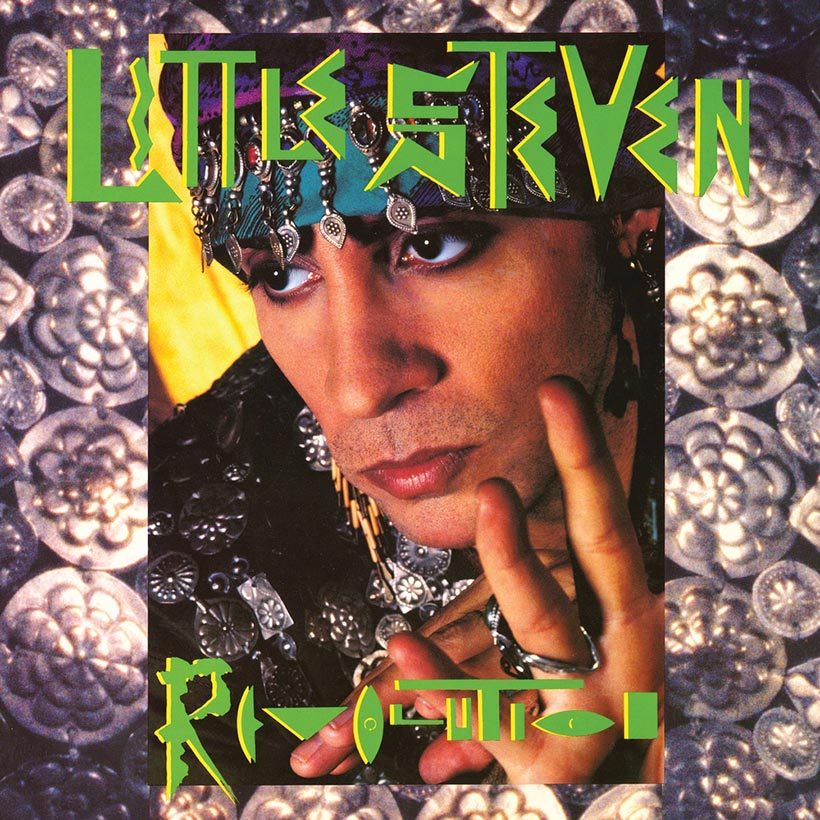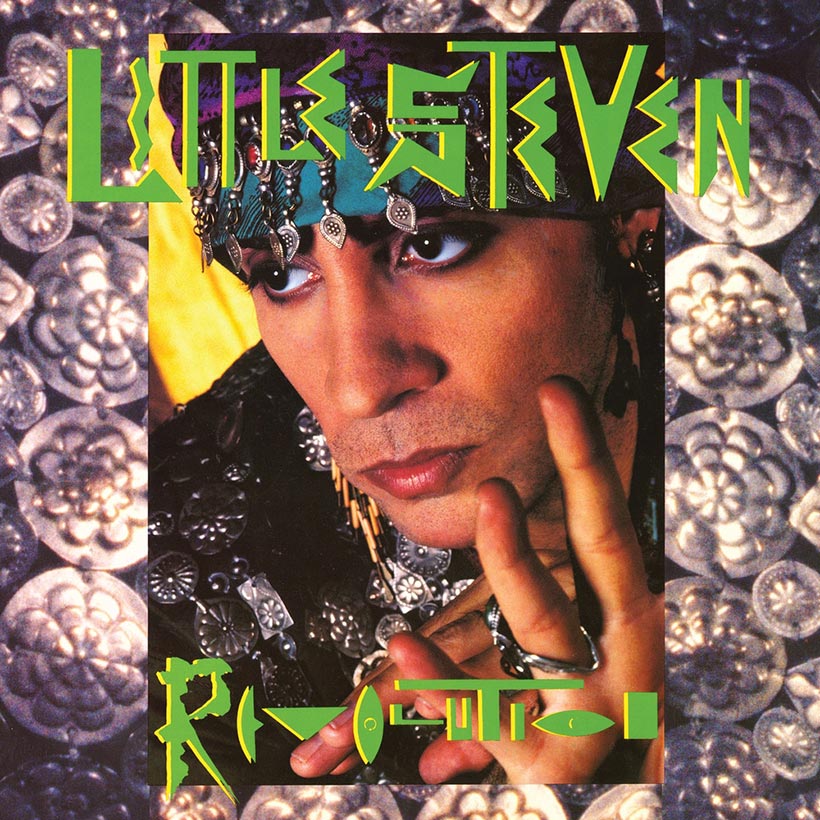 As Little Steven leads up to the 6 December release of his RockNRoll Rebel — The Early Work box set, the Rock and Roll Hall of Fame inductee has shared two new videos and the latest digital deluxe edition of another vintage album in his catalogue. The videos are for 'Love Again' (from his latest album with the Disciples of Soul, Summer Of Sorcery) and a recent live performance of Bruce Springsteen's Tucson Train,' and the digital reissue is of Little Steven's 1989 album Revolution.
Little Steven - Love Again ft. The Disciples Of Soul
The 'Love Again' video stars Gino Cosculluela, who made the final four in the most recent season of Fox's hit TV show So You Think You Can Dance. The clip shows Cosculluela deftly performing nostalgic dance sequences in front of rear-screen projections of global landmarks that Van Zandt sings about in the song.
"I am honoured that Gino chose us to be his first project after So You Think You Can Dance," says Steven Van Zandt, "and I also want to thank my wife Maureen for suggesting I call Nigel Lythgoe who gave us his blessing and amazing positive energy.
"'Love Again' is one of my two Sam Cooke tributes on the album. It's a fun little fiction about a character who has been burned by a relationship so he travels the world trying to distract himself only to find there's no escape from the addiction of love! The video does an amazing job bringing this song to life in a whole new way."
Little Steven - Tucson Train (Live At The Rialto Theatre, 2019) ft. The Disciples Of Soul
The live performance of 'Tucson Train,' from Springsteen's recent Western Stars album, took place on 15 September, when Little Steven and The Disciples of Soul hit the Arizona town of the title on their recently-completed world tour. It depicts the band's first performance of the song by Van Zandt's longtime musical ally, and was captured at the Rialto Theatre. A further performance two nights later at the Gothic Theatre in Englewood, Colorado is available to stream and download.
Little Steven and the band have recently drawn two years of almost constant touring with the back-to-back Soulfire/Summer Of Sorcery world tour to a close. The itinerary comprised 187 shows across North America, Europe and Australia and closed with epic performances in Boston and New York, the latter filmed for future release.
The limited edition, multi-format box set RockNRoll Rebel — The Early Work collects Van Zandt's solo work recorded between 1973 and 1999. Its 51 bonus tracks include previously unavailable demos, B-sides, rehearsals, outtakes, unheard compositions and classic concert performances.
RockNRoll Rebel – The Early Work is released on 6 December. Scroll down for the full tracklisting, and pre-order it here.
TRACKLISTING:
LITTLE STEVEN AND THE DISCIPLES OF SOUL: MEN WITHOUT WOMEN (1982)
Lyin' In A Bed Of Fire
Inside Of Me
Until The Good Is Gone
Men Without Women
Under The Gun
Save Me
Princess Of Little Italy
Angel Eyes
Forever
I've Been Waiting
LITTLE STEVEN AND THE DISCIPLES OF SOUL: VOICE OF AMERICA (1983)
Voice Of America
Justice
Checkpoint Charlie
Solidarity
Out Of The Darkness
Los Desaparecidos (The Disappeared Ones)
Fear
I Am A Patriot (And The River Opens For The Righteous)
Among The Believers
Undefeated (Everybody Goes Home)
LITTLE STEVEN: FREEDOM – NO COMPROMISE (1987)
Freedom
Trail Of Broken Treaties
Pretoria
Bitter Fruit
No More Party's
Can't You Feel The Fire
Native American
Sanctuary
LITTLE STEVEN: REVOLUTION (1989)
Revolution (Deluxe Edition)
Where Do We Go From Here
Revolution
Education
Balance
Love and Forgiveness
Newspeak
Sexy
Leonard Peltier
Liberation Theology
Discipline
LITTLE STEVEN VAN ZANDT: BORN AGAIN SAVAGE (1999) – 2 x LP
Born Again Savage
Camouflage of Righteousness
Guns, Drugs, And Gasoline
Face of God
Saint Francis
Salvation
Organize
Flesheater
Lust for Enlightenment
Tongues of Angels
ARTISTS UNITED AGAINST APARTHEID: SUN CITY (1985)
Sun City
No More Apartheid
Revolutionary Situation
Sun City (Version II) (Edit)
Let Me See Your I.D.
The Struggle Continues
Silver And Gold
BONUS TRACKS (4 CD):
DISC 1: MEN WITHOUT WOMEN (AND BEFORE)
RockNRoll Rebel (Previously Unreleased – Studio Track – 1983) – Little Steven
Who Told You? (Previously Unreleased – Gulliver's Pub – Red Bank, NJ – June 15, 1973) – Southside Johnny and The Kid
That's How It Feels (Previously Unreleased – Stone Pony – Asbury Park, NJ – May 30, 1976) – Southside Johnny and the Asbury Jukes
When You Dance (Previously Unreleased – Rehearsal – Mono – 1976) – Asbury Jukes
Little Darlin' (Previously Unreleased – Stone Pony Rehearsal – Mono – 1977) – Asbury Jukes
Ain't No Lady (Previously Unreleased – Stone Pony Rehearsal – Mono – 1977) – Asbury Jukes
Love On The Wrong Side of Town (Previously Unreleased – Stone Pony Rehearsal – Mono – 1977) – Asbury Jukes
Little Girl So Fine (Previously Unreleased – Rehearsal – Mono – 1976) – Asbury Jukes
Some Things Just Don't Change (Previously Unreleased – Stone Pony Rehearsal – Mono – 1977) – Asbury Jukes
She Got Me Where She Wants Me (Previously Unreleased – Stone Pony Rehearsal – Mono – 1977) – Asbury Jukes
Men Without Women Radio Spot (1982)
Angel Eyes (Previously Unreleased – Britt Row Version – 1982) – Little Steven and the Disciples of Soul
Forever (Previously Unreleased – Britt Row Version – 1982) – Little Steven and the Disciples of Soul
Until The Good Is Gone (Previously Unreleased – Britt Row Version – 1982) – Little Steven and the Disciples of Soul
I've Been Waiting (Previously Unreleased – Early Version – 1982) – Little Steven and the Disciples of Soul with Southside Johnny
Caravan (7" single – 1982) – Little Steven and the Disciples of Soul
Save Me (Previously Unreleased – Peppermint Lounge – New York, NY – July 18, 1982) – Little Steven and the Disciples of Soul
Time (Previously Unreleased – Studio Track – 1982) – Little Steven and the Disciples of Soul
DISC 2: VOICE OF AMERICA
This Time It's For Real (Previously Unreleased – Marquee Club – London, UK – October 18, 1982/Peppermint Lounge – New York, NY – July 18, 1982) – Little Steven and the Disciples of Soul
It's Possible (Previously Unreleased – Studio Track – Mono – Date Unknown) – Little Steven
Vote! (That Mutha Out) (12" single – 1984) – Little Steven
Vote! Part II (Previously Unreleased – Rap Version – 1984) – Little Steven
Vote! Part III (After World War III) (Rap Version – 12" single – 1984) – Little Steven
Vote! Part IV (Instrumental) (12" single – 1984) – Little Steven
Vote! Part V (Previously Unreleased – Rap Version – 1984)
Caravan (Previously Unreleased – Marquee Club – London, UK – October 18, 1982) – Little Steven and the Disciples of Soul
I Don't Want To Go Home (Previously Unreleased – Marquee Club – London, UK – October 18, 1982) – Little Steven and the Disciples of Soul
US Festival Radio Spot (1983)
Alive For The First Time (Previously Unreleased – Writing Session, The Birth of a Song – 1983)- Little Steven
Voice of America Radio Spot (1984)
Out Of The Darkness (12" single – 1984) – Little Steven
Inside Of Me (Previously Unreleased – French TV – 1983) – Little Steven
DISC 3: SUN CITY
Let Me See Your I.D. (Extended Mix – 12" single – 1985) – Artists United Against Apartheid
Let Me See Your I.D. (Extended Street Mix – 12" single – 1985) – Artists United Against Apartheid
Let Me See Your I.D. (Beat And Scratch Mix – 12" single – 1985) – Artists United Against Apartheid
Not So Far Away (Dub Mix – UK 12" single – 1985) – Artists United Against Apartheid
Sun City (Last Remix – UK 12" single – 1985) – Artists United Against Apartheid
Soweto Nights (Previously Unreleased – 1985) – Artists United Against Apartheid
The Struggle Continues (Previously Unreleased – Extra Miles Davis Version – 1985) – Artists United Against Apartheid
* All songs on DISC 3: SUN CITY published by Amandla Music (A Non-Profit Company)
DISC 4: FREEDOM – NO COMPROMISE, REVOLUTION (AND LATER)
Bitter Fruit (With Rubén Blades – Cana No Mas Dub Mix – UK 12" single – 1987) – Little Steven
Bitter Fruit (With Rubén Blades – No Pasaran Mix – UK 12" single – 1987) – Little Steven
Bitter Fruit (With Rubén Blades – Platano Quemado Mix with Steel Drums – UK 12" single – 1987) – Little Steven
Fruta Amarga (With Rubén Blades – Spanish 12" single – 1987) – Little Steven
No More Partys (For Those About To Party…) (Rock Mix – 12" single – 1987) – Little Steven
No More Partys (Funky Party Edit) (R&B Mix – UK 7" single – 1987) – Little Steven
Vote Jesse In (Previously Unreleased – Jesse Jackson Campaign Song – 1988) – Little Steven
Revolution (Naked City Mix – UK 12"single – 1989) – Little Steven
Revolution (Naked City Mix Part 2 – Maceo's Thang – UK 12" single- 1989) – Little Steven
I Wish It Would Rain (Previously Unreleased – Vin Scelsa Hungerthon – 1995) – Little Steven, Southside Johnny, Rusty Cloud, Bobby Bandiera, David Hayes
Princess Of Little Italy (Previously Unreleased – Vin Scelsa Hungerthon – 1995) – Little Steven, Rusty Cloud, Bobby Bandiera, David Hayes
It's Been A Long Time (Previously Unreleased – Solo Acoustic – 2019) – Little Steven
* * * * *
DIGITAL DELUXE EDITION RELEASES
TRACKLISTINGS:
LITTLE STEVEN AND THE DISCIPLES OF SOUL: MEN WITHOUT WOMEN (1982)
AVAILABLE FOR STREAMING/DOWNLOAD FROM 18 OCTOBER
Lyin' In A Bed Of Fire
Inside Of Me
Until The Good Is Gone
Men Without Women
Under The Gun
Save Me
Princess Of Little Italy
Angel Eyes
Forever
I've Been Waiting
Men Without Women Radio Spot (1982)
Angel Eyes (Previously Unreleased – Britt Row Version – 1982)
Forever (Previously Unreleased – Britt Row Version – 1982)
Until The Good Is Gone (Previously Unreleased – Britt Row Version – 1982)
I've Been Waiting (Previously Unreleased – Early Version – 1982) – Little Steven and the Disciples of Soul with Southside Johnny
Caravan (7" single – 1982)
Save Me (Previously Unreleased – Peppermint Lounge – New York, NY – July 18, 1982)
Time (Previously Unreleased – Studio Track – 1982)
Princess Of Little Italy (Previously Unreleased – Vin Scelsa Hungerthon – 1995)
This Time It's For Real (Previously Unreleased – Marquee Club – London, UK – October 18, 1982/Peppermint Lounge – New York, NY – July 18, 1982)
LITTLE STEVEN AND THE DISCIPLES OF SOUL: VOICE OF AMERICA (1983)
AVAILABLE FOR DOWNLOAD BEGINNING 25 OCTOBER
Voice Of America
Justice
Checkpoint Charlie
Solidarity
Out Of The Darkness
Los Desaparecidos (The Disappeared Ones)
Fear
I Am A Patriot (And The River Opens For The Righteous)
Among The Believers
Undefeated (Everybody Goes Home)
Voice of America Radio Spot (1984)
RockNRoll Rebel (Previously Unreleased – Studio Track – 1983) – Little Steven
Caravan (Previously Unreleased – Marquee Club – London, UK – October 18, 1982)
I Don't Want To Go Home (Previously Unreleased – Marquee Club – London, UK – October 18, 1982)
Alive For The First Time (Previously Unreleased – Writing Session, The Birth of a Song – 1983)- Little Steven
Out Of The Darkness (12" single – 1984) – Little Steven
Inside Of Me (Previously Unreleased – French TV – 1983) – Little Steven
US Festival Radio Spot (1983)
It's Possible (Previously Unreleased – Studio Track – Mono – Date Unknown) – Little Steven
Vote! (That Mutha Out) (12" single – 1984) – Little Steven
+ VOTE! (1984 Digital Single EP)
Vote! (That Mutha Out) (12" single – 1984) – Little Steven
Vote! Part II (Previously Unreleased – Rap Version – 1984) – Little Steven
Vote! Part III (After World War III) (Rap Version – 12" single – 1984) – Little Steven
Vote! Part IV (Instrumental) (12" single – 1984) – Little Steven
Vote! Part V (Previously Unreleased – Rap Version – 1984) – Little Steven
LITTLE STEVEN: THE EARLY WORK (2019)
AVAILABLE FOR DOWNLOAD BEGINNING 1 NOVEMBER
Who Told You? (Previously Unreleased – Gulliver's Pub – Red Bank, NJ – June 15, 1973) – Southside Johnny and The Kid
That's How It Feels (Previously Unreleased – Stone Pony – Asbury Park, NJ – May 30, 1976) – Southside Johnny and the Asbury Jukes
When You Dance (Previously Unreleased – Rehearsal – Mono – 1976) – Asbury Jukes
Little Darlin' (Previously Unreleased – Stone Pony Rehearsal – Mono – 1977) – Asbury Jukes
Ain't No Lady (Previously Unreleased – Stone Pony Rehearsal – Mono – 1977) – Asbury Jukes
Love On The Wrong Side of Town (Previously Unreleased – Stone Pony Rehearsal – Mono – 1977) – Asbury Jukes
Little Girl So Fine (Previously Unreleased – Rehearsal – Mono – 1976) – Asbury Jukes
Some Things Just Don't Change (Previously Unreleased – Stone Pony Rehearsal – Mono – 1977) – Asbury Jukes
She Got Me Where She Wants Me (Previously Unreleased – Stone Pony Rehearsal – Mono – 1977) – Asbury Jukes
I Wish It Would Rain (Previously Unreleased – Vin Scelsa Hungerthon – 1995) – Little Steven, Southside Johnny, Rusty Cloud, Bobby Bandiera, David Hayes
LITTLE STEVEN: REVOLUTION (1989)
AVAILABLE FOR DOWNLOAD BEGINNING 15 NOVEMBER
Revolution (Deluxe Edition)
Where Do We Go From Here
Revolution
Education
Balance
Love and Forgiveness
Newspeak
Sexy
Leonard Peltier
Liberation Theology
Discipline
Revolution (Naked City Mix – UK 12"single – 1989)
Revolution (Naked City Mix Part 2 – Maceo's Thang – UK 12" single- 1989)
LITTLE STEVEN VAN ZANDT: BORN AGAIN SAVAGE (1999)
AVAILABLE FOR DOWNLOAD BEGINNING 22 NOVEMBER
Born Again Savage
Camouflage of Righteousness
Guns, Drugs, And Gasoline
Face of God
Saint Francis
Salvation
Organize
Flesheater
Lust for Enlightenment
Tongues of Angels
It's Been A Long Time (Previously Unreleased – Solo Acoustic – 2019)
LITTLE STEVEN: FREEDOM – NO COMPROMISE (1987)
AVAILABLE FOR DOWNLOAD BEGINNING 29 NOVEMBER
Freedom
Trail Of Broken Treaties
Pretoria
Bitter Fruit
No More Party's
Can't You Feel The Fire
Native American
Sanctuary
Bitter Fruit (With Rubén Blades – Cana No Mas Dub Mix – UK 12" single – 1987)
Fruta Amarga (With Rubén Blades – Spanish 12" single – 1987)
No More Partys (For Those About To Party…) (Rock Mix – 12" single – 1987)
No More Partys (Funky Party Edit) (R&B Mix – UK 7" single – 1987)
Vote Jesse In (Previously Unreleased – Jesse Jackson Campaign Song – 1988)
+ BITTER FRUIT (1987 Digital Single EP)
Bitter Fruit (With Rubén Blades – Cana No Mas Dub Mix – UK 12" single – 1987)
Bitter Fruit (With Rubén Blades – No Pasaran Mix – UK 12" single – 1987)
Bitter Fruit (With Rubén Blades – Platano Quemado Mix with Steel Drums – UK 12" single – 1987)
No More Partys (For Those About To Party…) (Rock Mix – 12" single – 1987)
No More Partys (Funky Party Edit) (R&B Mix – UK 7" single – 1987)
ARTISTS UNITED AGAINST APARTHEID: SUN CITY (1985)
AVAILABLE FOR DOWNLOAD BEGINNING 6 DECEMBER
Sun City
No More Apartheid
Revolutionary Situation
Sun City (Version II) (Edit)
Let Me See Your I.D.
The Struggle Continues
Silver And Gold
Soweto Nights (Previously Unreleased – 1985)
The Struggle Continues (Previously Unreleased – Extra Miles Davis Version – 1985)
Not So Far Away (Dub Mix – UK 12" single – 1985)
Sun City (Last Remix – UK 12" single – 1985)
+ LET ME SEE YOUR I.D. (1985 Digital Single EP)
Let Me See Your I.D. (Extended Mix – 12" Single – 1985)
Let Me See Your I.D. (Extended Street Mix – 12" Single – 1985)
Let Me See Your I.D. (Beat And Scratch Mix – 12" Single – 1985)
* All songs on SUN CITY published by Amandla Music (A Non-Profit Company)
Format:
UK English