LL Cool J Officially Joins TikTok With 'All I Have' Challenge
LL Cool J is also scheduled to take the stage in Central Park as part of the Global Citizen Live Festival lineup.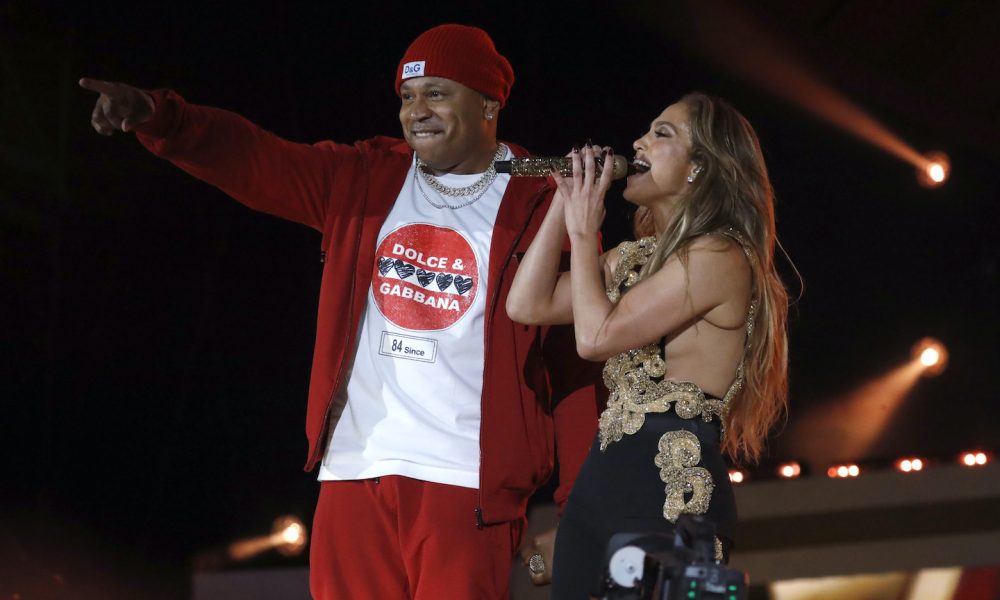 Multi-hyphenate musician LL Cool J is the latest artist to join the viral platform TikTok, launching his official account with a throwback video tribute to his 2002 R&B duet "All I Have" with Jennifer Lopez.
The TikTok clip is a mashup of the original 2000s music video and the two reuniting on the Global Citizen stage last weekend to reprise the breakup duet.
Along with LL, J-Lo was joined by several guest stars during her energetic set at Global Citizen in New York City including Jadakiss for her signature hit "Jenny From the Block" and Ja Rule for the duo's hits "I'm Real" and "Ain't It Funny."
Given how prolific LL's Rock The Bells account is, fans can expect lots of great content from the hip-hop veteran-turned-actor on TikTok.
After launching the #allihave challenge, other TikTok users have posted their response to the clip, inviting others to duet with them. Before he even joined the app, LL's music was trending on TikTok including his 1996 classic "Doing It'," featuring LeShaun.
While TikTok has historically been a place to discover new talent, more and more veteran artists are joining the platform, like Elton John, Shania Twain, and Taylor Swift.
More recently, LL Cool J opened the 2021 Emmy Awards with a tribute performance to Biz Markie alongside Lil Dicky, Cedric the Entertainer, Billy Porter, and more. The conglomerate performed the late musician's hit single "Just A Friend."
As part of his dedication to the genre, beyond Rock The Bells and his appearances at global festivals and award shows, LL Cool J appeared earlier this summer at the opening of the ​​Universal Hip Hop Museum in the genre's homeplace of the Bronx, New York. The rapper himself is from Queens, but the honor was held just the same.