Lorde Gets Meditative In The New 'Mood Ring' Visual
'Solar Power' is out August 20.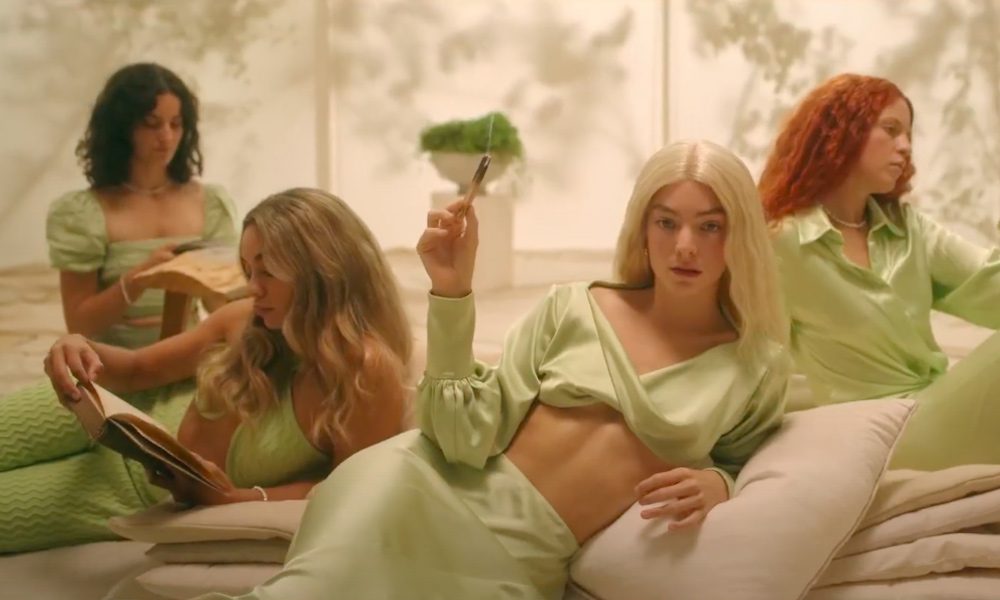 Lorde has gone blonde in her new video for "Mood Ring." The superstar pop singer is back with a new song, video, and hair color. Earlier today, she went live on YouTube to discuss "Mood Ring."
"Mood Ring," the latest single from her new album Solar Power, and arrives with a new video co-directed by Lorde and Joel Kefali. The new track follows her previously released singles "Stoned at the Nail Salon" and "Solar Power."
Regarding the track, Lorde said the following: "This is a song I am very excited about, it's so much fun to me. Obviously when making this album I did a deep-dive into 60s, Flower Child culture. I wanted to understand the commune life, dropping out from society and trying to start again. That really resonated to me when writing this album. One thing that occurred to me as a major parallel between that time and our time is our wellness culture and our culture of spirituality, pseudo-spirituality, wellness, pseudo-wellness. Things like eating a macro-biotic vegan diet or burning sage, keeping crystals, reading tarot cards or your horoscope. These were all things that they were dabbling in back then, and that me and my girlfriends are dabbling in today. I was like 'I think there's a pop song in here.' So this is kind of my extremely satirical look at all of those vibes."
Joel Kefali previously co-directed the "Solar Power" music video with Lorde. He also directed the visuals for Pure Heroine's "Royals" and "Tennis Court."
Earlier this month, Lorde shared a rooftop performance of "Stoned at the Nail Salon" with Solar Power producer Jack Antonoff. The performance marked the second rooftop set from the duo, following their rooftop performance of "Solar Power," on a much windier day atop Electric Lady Studios.
The sun-dappled, intimate performance sees the duo with just an electric guitar and a microphone, as Lorde gives an emotive performance of the folksy single.
"I basically thought of the album as a sun worship album," Lorde said of Solar Power on Hot Wings. "I'm not religious in any way, but my experiences in nature the last couple of years were as close to what I had experienced as religion, so it was like a sort of devotional record for me."